Tandem paragliding - Voss Hang- and Paraglider Club
Address: 5700 Voss
Show map
Address: 5700 Voss

Experience the easiest way to fly and see Voss from the air!
Voss Hang- and Paraglider Club offers tandem paragliding trips in Voss all year.

This is a unique way to see Voss from the air, and an unforgettable experience. Most of the flights start at top of Mount Hanguren, with landing in the centre of Voss. It is also possible to get pulled up by a boat on Lake Vangsvatnet.

Regular price from Hangur (not including gondola ticket): 2400,- NOK
Price for flights from other mountain takeoffs (including transport): 2900,- NOK
Price for flight in Aurland: 3400,- NOK
Price for flight with boat-tow launch 2900,- NOK
Extra for photos/video using the pilots equipment 200,- NOK

Most days we fly from Hangur, near the top station of Voss Gondol. You must pay your own one-way ticket to the the top to get to the take-off. Depending on weather, we might have to choose another takeoff location (mountain or winch). All prices are in norwegian kroner and are paid directly to the pilot.

Regular price covers equipment, instruction, flight and transport to the start from Voss town center.

In the summer season it is also possible to sign up for beginners courses.

For booking - contakt Voss Hang- and Paraglider Club!

E-mail: [email protected]
Tlf: + 47 457 75 703
Show more
About this activity
Contact person email
Website
Hostels
Distance: 1.3 km
Located with own beach 800m from Voss station. 4-5-bedded standard room with bunk beds that can be booked privately for 1-4 persons. No extra cost for children from 0-3 years. Rate includes bed linen and breakfast. All our rooms have toilet and shower.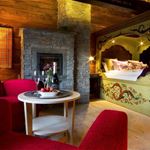 Hotels
Distance: 1.5 km
Store Ringheim Hotel is an old farm that is restored and made into a small and unique boutique hotel.
Apartments
Distance: 3.2 km
Stay in modern self-service apartments with the mountains and nature is located right outside your doorstep. These apartments are located on the second floor above the reception.