Sea Kayaking in Sognefjord - Outdoor Norway
Address: Evangervegen 14, 5704 Voss
Date: Friday 25 sep 2020 - Friday 9 Oct 2020
Show map
Address: Evangervegen 14, 5704 Voss

A truly fantastic day out!
Sea kayaking in Sognefjord is the perfect way to explore and enjoy the sights of Norways largest Fjord. Extending over 200km in length and with waters over 4000ft deep it is the second longest Fjord in the world. It is one of Norways most rugged, wild and iconic Fjords and is situated at the base of the majestic mountains of Jotunheimen National Park.

This trip will take you on a 100km journey through the incredible mountains of Vikafjell to Framfjord. We will make a couple of stops along the way for you to enjoy and photograph some of the area's most heavenly landscapes, as well as making a short stop in the picturesque town of Vik to visit its impressive medieval Stave Church.

On this special sea kayaking adventure, we will branch off into Arnafjord to revel in this quaint fjord's spectacular scenery. This lesser known fjord is the perfect opportunity to get away from the big boats and crowds of tourists. Enjoy the peace and tranquility of this fjord's beautiful waters, without the sound of a boat's engine. Just the sound of the water lapping on your kayak and the splash of your paddle in the water. Bliss!!!

Arnafjord is well known for its tiny settlements, excellent fishing and sun-drenched bays for swimming. Its towering peaks, hanging valleys and beautiful waters are sure to take your breath away.

We are very pleased to learn that Sognefjorden is currently in the process of being certified as a sustainable destination and proud to be able to provide you with such an incredible, eco-friendly tour in this area.

Trip duration:
7 hours in total including transport and changing time (for Pick-up and departure from Myrkdalen Hotel).*
Approx. 3 hours kayaking

Season:
May 8th until October 12 2020
Trip schedule departures: Tuesday's and Friday's – Weekly

Pick-up from Voss at our Outdoor Shop: 9:15am
Pick-up from Myrkdalen Hotel: 10am

*Pick-up and drop-offs at Myrkdalen Hotel are available on request and depart at the hotel is at 10 am (please email [email protected] after booking if you would like to be picked up from the hotel).

Cost:
NOK 1250 - Adult
NOK 680 - Youth (13-17 years old)
NOK 650 - Children (4-12 years old)

Note that if there isn't enough participants (minimum 3), the trip can cancelled. In that case, we will contact you and you well get the money refunded.

Guest requirements:
Min Age 4 (padling with parents in a double seat kayak)
Normal physical health
Able to swim
Weight limit: 120kg (if you more than that you must contact us first)
Height limit: 210cm ( to fit confortable in the cockpit)

What's included:
- A qualified and knowledgable sea kayak guide
- All equipment including sea kayak, paddle, splash skirt and jacket
- Transport to and from the Fjord
- Jaw-dropping scenery

What to bring:
- Swimwear
- Footwear you don't mind getting wet
- Warm layers (thermals: wool or synthetic, not cotton)
- Sun hat
- Change of clothes
- Sun screen
- Water
- Lunch
- Camera

Intinerary:

If you are in Voss, the pick up is at 9am at our Outdoor Lounge Tent located by the lakeside of Vangsvatnet in Voss - Only 100mts from the Train station and Voss Gondol.

You can also be picked up from Myrkdalen Hotel at 10am, if you want to be picked up, please send a e-mail to Outdoor Norway after booking.

1- Check-in at our outdoor base 9am. Departure 9:15am to Sognefjord
2 – Pick up at 10 am if you're staying at Myrkdalen Hotel
3 – Scenic drive over Vikafjell mountain pass at over 1.210 m.a.s.l
4 – Arrival in Framfjord, prepare the equipment and gear up
5 – Safety instructions
6 – Warm-up
7 – Fjord tour to Indrefjord and Arnafjord
8 – Lunch break by the fjord (bring your own food/snacks and water/drink)
9 – More fjord paddling and photos
10 – Load equipment back into van
11 – Scenic drive back to Myrkdalen Hotel and to our outdoor base in Voss

Contact Outdoor Norway:

[email protected]

+ 47 45 97 15 15
+ 47 97 08 73 18

Office hours: Monday to Friday 9 am to 3 pm

Location:
Evangervegen 14
Voss
At the waterfront at Lake Vangsvatnet, close to the new gondola, in front of Fleischer's Hotel.
Show more
Book now - choose start date and product
Apartments
Distance: 3 km
Stay in modern self-service apartments with the mountains and nature is located right outside your doorstep. These apartments are located on the second floor above the reception, 100-500 meters from the ski lift.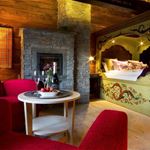 Hotels
Distance: 1.6 km
Store Ringheim Hotel is an old farm that is restored and made into a small and unique boutique hotel.
Hostels
Distance: 731 meters
Located with own beach 800m from Voss station. 4-5-bedded standard room with bunk beds that can be booked privately for 1-4 persons. No extra cost for children from 0-3 years. Rate includes bed linen and breakfast. All our rooms have toilet and shower.