Hiking tour to overview 4 fjords - Outdoor Norway
Address: Evangervegen 14, 5704 Voss
Date: Sunday 27 sep 2020 - Sunday 11 Oct 2020
Show map
Address: Evangervegen 14, 5704 Voss

Our full day hiking tour up Mt Oksen to 1241 m will take you off the beaten path into some of the most scenic mountains in Hardangerfjord and offers some spectacular views over four Fjords from the top.
The Mt Oksen trail begins in Tjoflot and starts by winding its way up and through some beautiful native forest. After a fairly challenging start and a demanding climb the trail opens out above the tree line where you start to get a glimpse of the spectacular views ahead.. Up, up, up, the higher you go the more rewarding the view. Reaching the top at 1241m you are rewarded with 360degree views of Samlafjorden, Sørfjorden, Eidfjorden and Granvinsfjorden, as well as panoramic views on the mountain ranges surrounding Voss and Norways's third largest glacier Folgefonna. Be sure to bring your camera!

Please note that Mt Oksen is a demanding hike that requires a good level of fitness and appropriate clothing and footwear must be worn. The trail climbs straight up 990m from the car park. There are no dangerous passages along the trail but there are two particularly steep parts between 400m and 600ml and towards the top again at 800m.

Trip duration:
7 hours in total including transport
Approx. 5 to 6 hours hiking

Season:
July till October
Trip schedule: 10am daily

Price:
800 NOK per person. Minimum 3 persons enrolled or payment equivalent.
Groups of 8 or more is 720 NOK per person. Contact Outdoor Norway directly for group bookings.

GUEST REQUIRMENTS

Minimum age: 7

Must have a good level of physical fitness and be able to hike uphill for 3 hours

WHAT IS INCLUDED

- Knowledgable and experienced Guide
- Return transport from Voss
- A real mountain tour into Fjords in western Norway

WHAT TO BRING WITH YOU

- Appropriate footwear i.e approach shoes or hiking boots
- Small Backpack
- Plenty of water for the whole day
- Lunch
- Sunscreen
- Sunhat
- Waterproof Jacket
- Warm layers

Meeting point:
Our operational base is a tent which is located by the lakeside of Vangsvatnet in Voss. Only 100mts from the train station and the gondola.

Show up 10 minutes before your scheduled time at our operational base

NB! With less than 3 persons enrolled, this trip will be cancelled. We will contact you, and you will have your money refunded.

Contact Outdoor Norway:

[email protected]

+ 47 45 97 15 15
+ 47 97 08 73 18

Office hours: Monday to Friday 9 am to 3 pm

Location:
Evangervegen 14
Voss
At the waterfront at Lake Vangsvatnet, close to the new gondola, in front of Fleischer's Hotel.
Show more
Book now - choose start date and product
Apartments
Distance: 3 km
Stay in modern self-service apartments with the mountains and nature is located right outside your doorstep. These apartments are located on the second floor above the reception, 100-500 meters from the ski lift.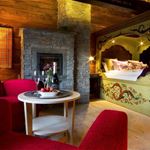 Hotels
Distance: 1.6 km
Store Ringheim Hotel is an old farm that is restored and made into a small and unique boutique hotel.
Hostels
Distance: 731 meters
Located with own beach 800m from Voss station. 4-5-bedded standard room with bunk beds that can be booked privately for 1-4 persons. No extra cost for children from 0-3 years. Rate includes bed linen and breakfast. All our rooms have toilet and shower.