Guided MTB tours, Voss, Outdoor Norway
Address: Evangervegen 14, 5700 Voss
Date: Friday 21 may 2021 - Wednesday 13 Oct 2021
Show map
Address: Evangervegen 14, 5700 Voss

Voss and the surrounding area offers world-class single track mountain biking amongst spectacular Norwegian scenery.
Outdoor Norway offer full guiding services to ensure you get the best experience possible while visiting Voss and we have a range of mountain bike tours to suit all level of riders. Whether you are after an adrenaline-pumping single-track adventure or a scenic mountain bike experience with family and friends, our certified mountain bike guides can provide you with a memorable trip of a lifetime!

We've got you covered! All our guided trips or rentals include a high-quality full-suspension Enduro mountain bike from CUBE. With 27.5′ or a 29′ inch tires and 150 mm or 160mm travel these bikes are perfect for the rocky, rooty and flowy backcountry terrain around Voss. There's no doubt these bikes will help boost your confidence. Our rental fleet is well-maintained by our guiding crew.

Experience the best Voss has to offer in a safe and fun environment.

This trip can be tailored to any ability level, from beginner to experienced.

The Great Hill
This tour rides from our shop and will climb to an eclectic mix of trails. It is best suited for riders who enjoy all-mountain/enduro riding. Most of the trails are recommended to ride one way so generally, you are riding up the main access trail and down single track trails, but there are a few options to keep the climbing interesting.

This is our most popular tour for the Intermediate/Experienced mountain bikers riders and a local favourite for an after work ride.

This trip includes a high-end 2019 full suspension mountain bike from CUBE.

TRIP DURATION

~ 3 hours in total

WHAT'S INCLUDED:
– Trained and knowledgable guide
– High-end full suspension CUBE mountain bike
– Helmet
– Gloves

ABILITY LEVEL
Ability level: recommended for riders SKILL LEVEL above 5 and FITNESS LEVEL above 5. See the skills & fitness rating system down below.

TOURS DATES AND TIMES:
May 08th – October 13th
10 am and 02:30 pm DAILY

PRICE:
kr. 900 Adult
kr. 810 Youth – (born in 2005 and after)
Family kr. 3240,00 (2 adults + 2 youth)

GUEST REQUIREMENTS:
– Min age 14 (with intermediate to advanced mountain bike experience)
– Good physical health
– Please inform us of any medical conditions (ex. asthma, epilepsy)

WHAT TO BRING WITH YOU:
– Comfortable clothes suitable for biking
– Snack foods to fuel your ride throughout the day (ex. nuts, fruit, sandwich)
– Water
– Thermal underwear if cold
– Windstopper/Waterproof jacket
– Suncream
– Sunglasses

MEETING POINT
Outdoor Norway Base address: Evangervegen 14 – Postal code 5704 – Click here to get there via google maps. Our Outdoor Base is located by the waterfront of the main lake in Voss, close to the new Gondola and only 100mts from the train station and the bus station.

Show up 10 minutes before your scheduled time at our operational base

ITINERARY

1- Check-in at our outdoor base 10 minutes before your scheduled time.
2 – Gear up
3 – Quickly warm-up. Bike check + adjustments with your Guides
4 – Ride the trails on way out of town to reach the trail network
5 – Great Hill tour
6 – Biking back to our Outdoor Norway base
7 – Return gear
8 – Help to hose down the bikes
9 – Drink a cold one, Skål!
Show more
Book now - choose start date and product
About this activity
Contact person email
Website
Opening hours
Spring/Summer May 10th to June 25th 10am until 4pm daily Mid Summer From June 26th until August 21st 9am until 6pm daily Summer/Autumn August 22nd to October 17th 10am until 4pm daily
Price information
kr. 900 Adult (18+) kr. 810 Youth – (born in 2005 and after) kr. 810 Youth – (13+) Kr. 720 Child – (4 to 12 years old) Family kr. 3240,00 = 2 adults + 2 youth/child
Hostels
Distance: 731 meters
Located with own beach 800m from Voss station. 4-5-bedded standard room with bunk beds that can be booked privately for 1-4 persons. No extra cost for children from 0-3 years. Rate includes bed linen and breakfast. All our rooms have toilet and shower.
Apartments
Distance: 3 km
Stay in modern self-service apartments with the mountains and nature is located right outside your doorstep. These apartments are located on the second floor above the reception.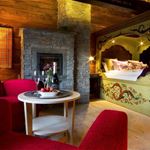 Hotels
Distance: 1.6 km
Store Ringheim Hotel is an old farm that is restored and made into a small and unique boutique hotel.