Whitewater Rafting - Raundalselva, grade 3, Outdoor Norway
Address: Evangervegen 14, 5704 Voss
Date: Thursday 9 sep 2021 - Sunday 10 Oct 2021
Show map
Address: Evangervegen 14, 5704 Voss

Whitewater rafting in Voss at the truly amazing Raundal valley in Voss, the adventure capital of Norway
Embark with your friends or family on an outstanding adventure to discover the magnificent Raundal river. On the whitewater rafting tour, you'll be able to paddle awesome rapids in one of the most scenic environments in the world.

This is a world class rafting trip, the perfect opportunity to enjoy the river while having fun and discovering this breathtaking piece on the Mighty Raundal river, the 'Play Section'.

The Play Section contains a great amount of rapids in the Grade III level.

RAFTING IN VOSS FROM
May until October

RAFTING TRIP TIMES
10:00 & 14:00 – daily

RIVER TRIP DURATION AT RAUNDAL
Allow 3 hours total
River time 1,5 hours

INVESTMENT
Youth kr. 1125 (12 years old to 17 years old)
Adult kr. 1250 (18+)

GUESTS REQUIREMENT

Minimum age 12 years old.
Under 18 years – guardian conditions apply. A guardian must sign the waiver liability form.
You must be able to swim
Weight limit 120kg
Normal physical health
Please inform us of any medical conditions like asthma, epilepsy, etc. Before your river trip.

WHAT'S INCLUDED FOR THE RIVER TRIP

– Professional river guide
– Top quality equipment
– Inflatable Rafts
– Raft paddles
– PFD (personal flotation device also knowing as life-jacket)
– Splash jacket
– Wetsuits (if its warm day 25 degrees and above its ok with your own sports clothes)
– Footwear in neoprene
– Transport in and out of the river
– A fantastic river rafting in Voss, the adventure capital of Norway

WHAT TO BRING WITH YOU
– Swimming clothes
– Thermal underwear if cold
– Change of clothes
– Suncream

Weather limitations: Whitewater rafting is a great activity to do on sunny or rainy day's

ADDITIONAL INFORMATION
– No experience necessary
– Inflatable Rafts can hold up to 5 adults + 1 guide.

TOUR HIGHLIGHTS
Scenic view of the mountains surrounding the river and the crystal clear water you are paddling in.

Many fun grade III rapids and many other grade II rapids.

River rafting in Voss on the real VOSS WATER, the pure! All this makes a unique river trip!

MEETING POINT
Summer Outdoor Shop address:
Evangervegen, 14
Voss, Norway
Find us on the waterfront, close to the new gondola, in front of Fleischer's Hotel.

RAFTING IN VOSS TOUR ITINERARY
Show up 10 minutes before your scheduled time at our operational base

1- Check-in at our outdoor base
2 – Gear up
3 – Shuttle to the river
4 – Safety instructions
5 – Warm-up and practice at friendly river section
6 – River trip
7 – Load back in the van
8 – Shuttle back to our outdoor base.

NB! Guests should buy their own insurance for this activity, this supplier do not have insurance that covers the guests during this activity.
Show more
Book now - choose start date and product
About this activity
Contact person email
Opening hours
Spring/Summer May 10th to June 25th 10am until 4pm daily Mid Summer From June 26th until August 21st 9am until 6pm daily Summer/Autumn August 22nd to October 17th 10am until 4pm daily
Price information
1 250,00 NOK Adult 1 125,00 NOK Youth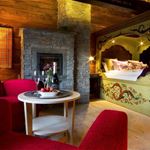 Hotels
Distance: 1.6 km
Store Ringheim Hotel is an old farm that is restored and made into a small and unique boutique hotel.
Hostels
Distance: 731 meters
Located with own beach 800m from Voss station. 4-5-bedded standard room with bunk beds that can be booked privately for 1-4 persons. No extra cost for children from 0-3 years. Rate includes bed linen and breakfast. All our rooms have toilet and shower.
Apartments
Distance: 3 km
Stay in modern self-service apartments with the mountains and nature is located right outside your doorstep. These apartments are located on the second floor above the reception.