River kayaking course for beginners, Voss - Vått og vilt
Address: Vangsgata, 5700 Voss
Date: Saturday 22 may 2021 - Saturday 25 Sep 2021
Show map
Address: Vangsgata, 5700 Voss

Two-day beginner course in river kayaking
Here you will learn the basics of taking the step into the river paddler's wonderful value. During the course you will learn basic paddling techniques on the river. You get training in safe behavior on the river, and lots of fun! The course leads to wet cards in the Norwegian Paddle Federation's course ladder.

We start day one on calm water and practice getting in and out of the kayak, in and out of backwaters, training on various paddle roofs, crossing rivers and a little about safety / equipment. Day two we practice what we learned the first day calmly two river.

The course is suitable for everyone between 16 and 60 years who wants to have a real fun one weekend. If you have paddled a sea kayak, you will probably learn techniques that you can later use in the sea kayak. We have many companies that take a river paddling course as team building! You try and! More paddle pictures can be found on WWW.VAATTOGVILT.NO and on our facebook page.

Binding registration. If canceled more than 2 weeks before the start of the course, you will get the full amount back. If you cancel the course less than 2 weeks before the course is held, the full course fee must be paid.
Show more
Book now - choose start date and product
Accommodation
Distance: 25.2 km
In this area you'll find smaller apartments built between 2004 - 2008. The apartments have basic standard and are located 310 - 460 metres south-west from Myrkdalen Hotel. Walking distance to the ski resort.
Hostels
Distance: 1.5 km
Located with own beach 800m from Voss station. 4-5-bedded standard room with bunk beds that can be booked privately for 1-4 persons. No extra cost for children from 0-3 years. Rate includes bed linen and breakfast. All our rooms have toilet and shower.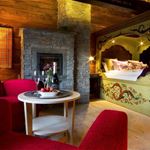 Hotels
Distance: 1 km
Store Ringheim Hotel is an old farm that is restored and made into a small and unique boutique hotel.