Tandem river kayaking with Kayak Voss
Address: Bjørkemoen, 5709 Voss
Date: Friday 30 jul 2021 - Sunday 29 Aug 2021
Show map
Address: Bjørkemoen, 5709 Voss

Kayak Voss' Tandem Whitewater Kayaking trip is the most thrilling kayaking experience we have on offer. This experience gives you the opportunity to run super fun big waves trains, a variety of rapids as well as some drops and small waterfalls.
On this trip you will be placed at the front of a tandem kayak with a qualified and experienced world class kayaker taking control from the back seat guiding you down some class 3+ rivers in some of the most beautiful river gorges otherwise inaccessible. Without having any previous experience, you will get a feel for what it is like to be a trained and skilled whitewater paddler. This trip is guaranteed to get you wet, your adrenaline pumping and you smiling from ear to ear. A unique and memorable experience you will want to do again and again.

We will meet you in town where you can follow us to the river. Here we will get changed and get you familiar with all the equipment. Once in the water we can practice getting in and out of the kayak, capsizing and swimming ensuring you are comfortable in the water and in your kayak. We will work on some basic paddle skills, safety and river running techniques before gradually easing you into some small rapids and progressing onto bigger ones navigating the river together.

This trip is run by qualified and experienced world class kayakers who will always ensure your safety and wellbeing whilst delivering a fun and informative trip.

Below is all the information you will need for the trip. Please don't hesitate to contact us if you have any questions. Email [email protected] Tel +47 4629 7937

Kayak Voss will provide all the kayaking equipment for this trip. You must bring with you the following:
• Woolen thermals for under the wetsuit
• Shoes that can get wet
• A change of dry clothing
• Water
• Sunscreen

NB! Guests should buy their own insurance for this activity, this supplier do not have insurance that covers the guests during this activity

We will do our best to provide you with some photos from your trip!!

Price: Adults 2400NOK
Trip time: 1000
Duration: 4hrs
Days: Friday and Sunday
Maximum 2 participants
Suitable for everyone
Show more
Book now - choose start date and product
Apartments
Distance: 2.8 km
Stay in modern self-service apartments with the mountains and nature is located right outside your doorstep. These apartments are located on the second floor above the reception.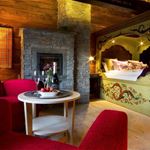 Hotels
Distance: 1.1 km
Store Ringheim Hotel is an old farm that is restored and made into a small and unique boutique hotel.
Hostels
Distance: 1.3 km
Located with own beach 800m from Voss station. 4-5-bedded standard room with bunk beds that can be booked privately for 1-4 persons. No extra cost for children from 0-3 years. Rate includes bed linen and breakfast. All our rooms have toilet and shower.