The best places to swim in Voss
Photo and article by Karoline Fosse (unless labeled otherwise)
The river at Bjørke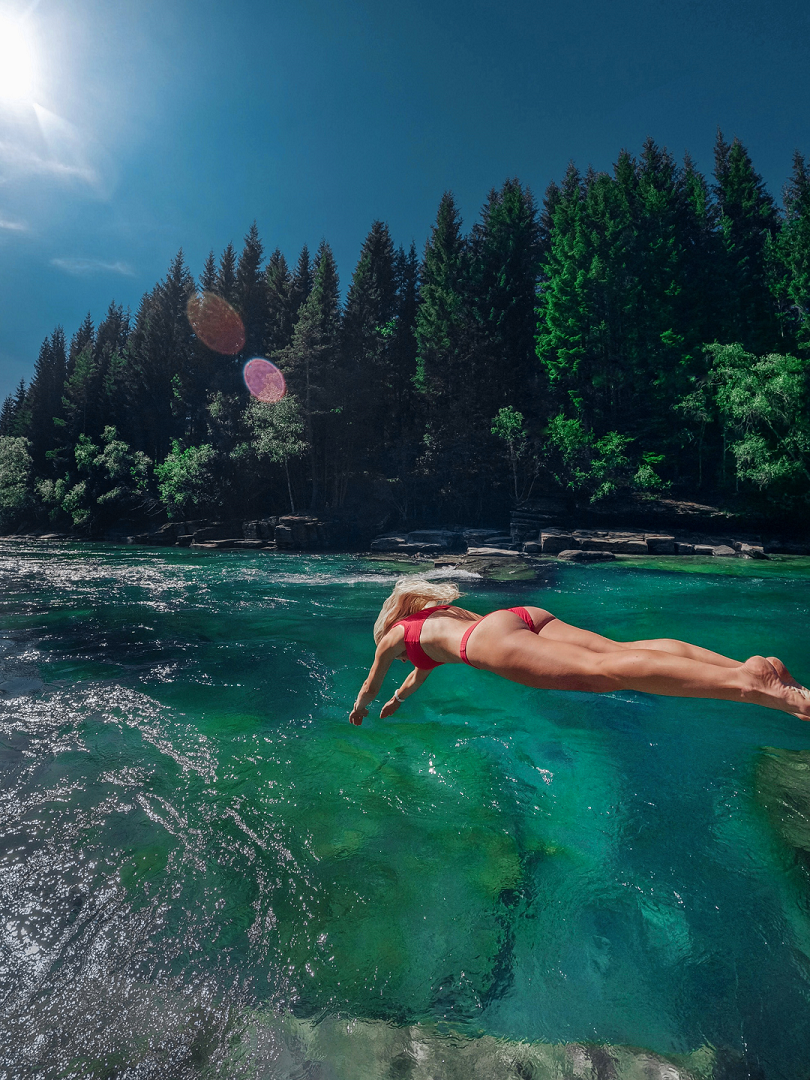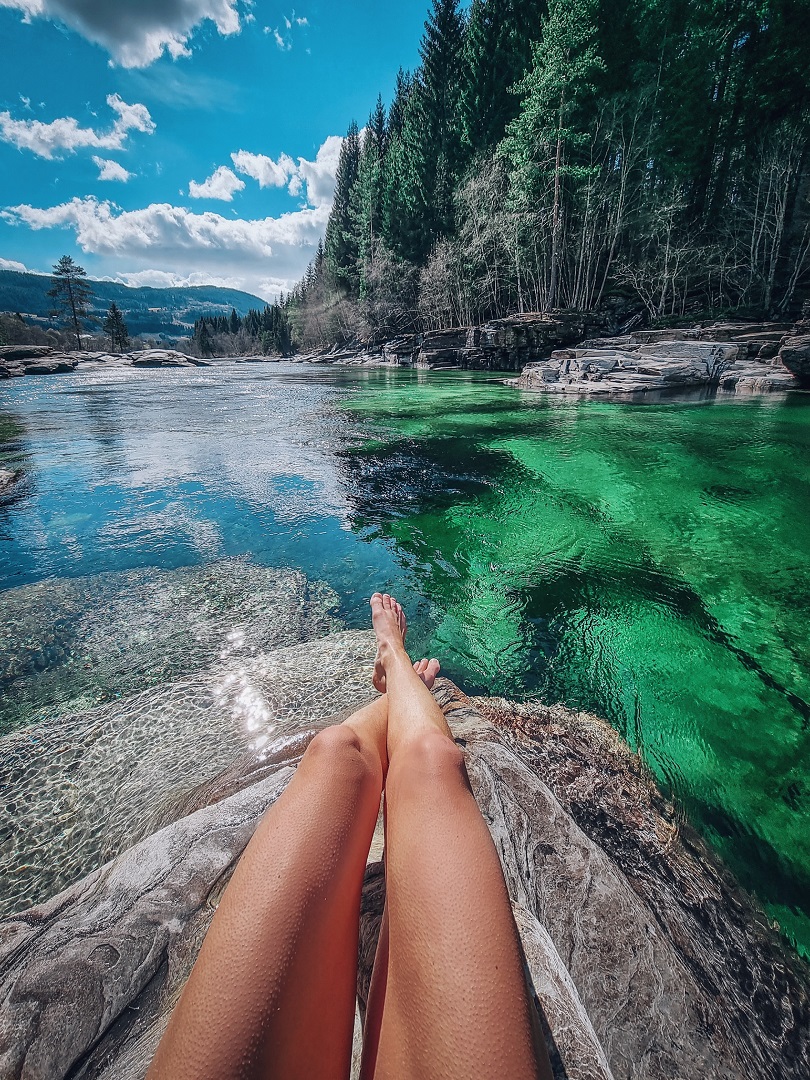 This is one of the most spectacular places to swim in Voss. You drive about 8 km out of Voss on road 13 towards Granvin. Then you take a left towards Bjørke and follow the road Bjørkevegen as far as you get until you see a red club house- and the river is on your left. Remember, you can only swim here when the water level is low. Also, bring a diving mask if you have one!
Mountain lake halfway to Kiellandbu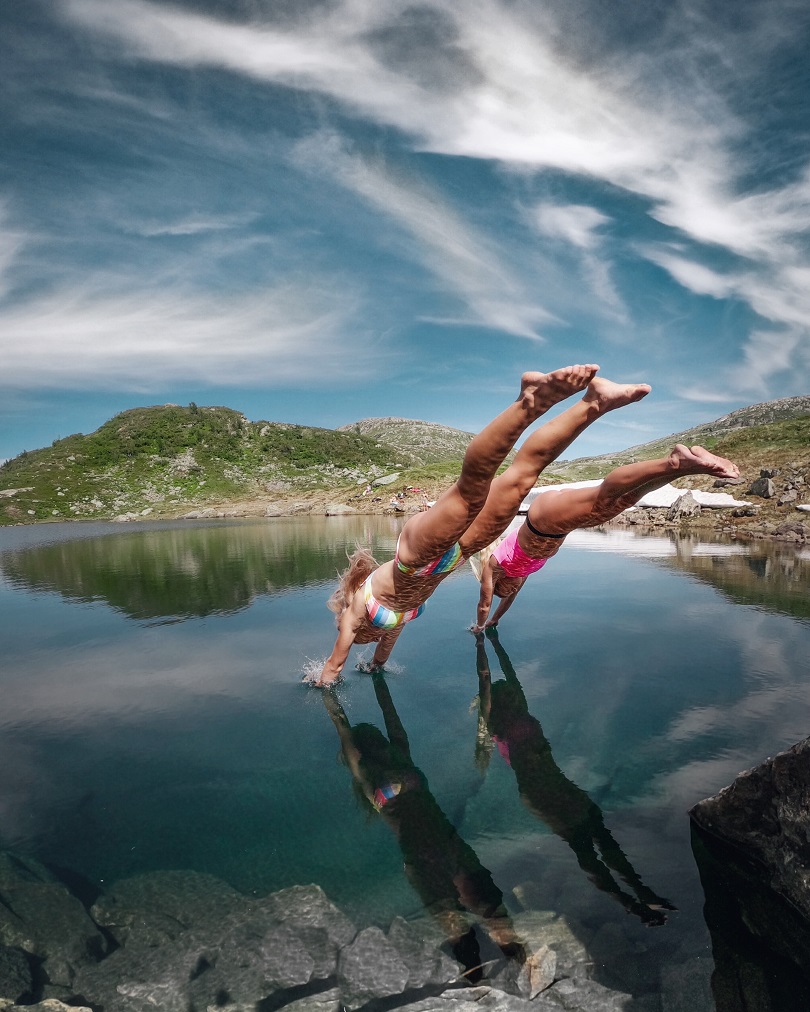 You drive all the way to Hodnaberg in Hamlagrø - and you walk upwards to Kiellandbu. About halfway you will see a wooden bridge and on each side there are to small lakes with crystal clear water. Perfect to cool down on your way up or down from Kiellandbu
Along Granvin fjord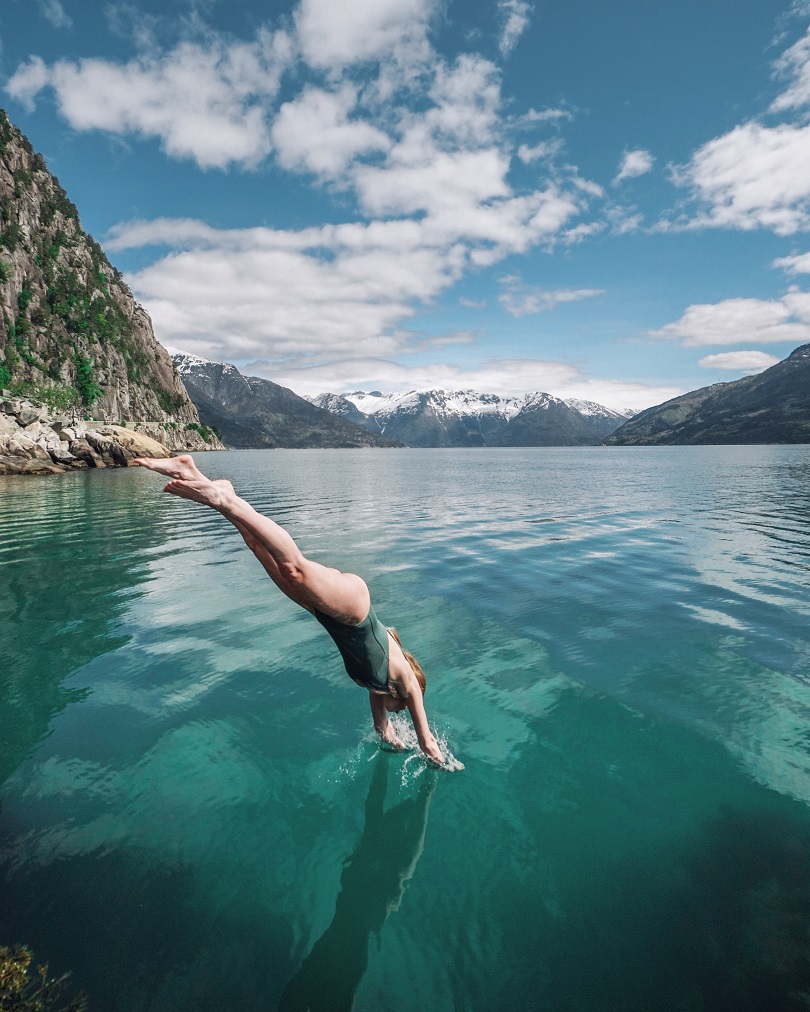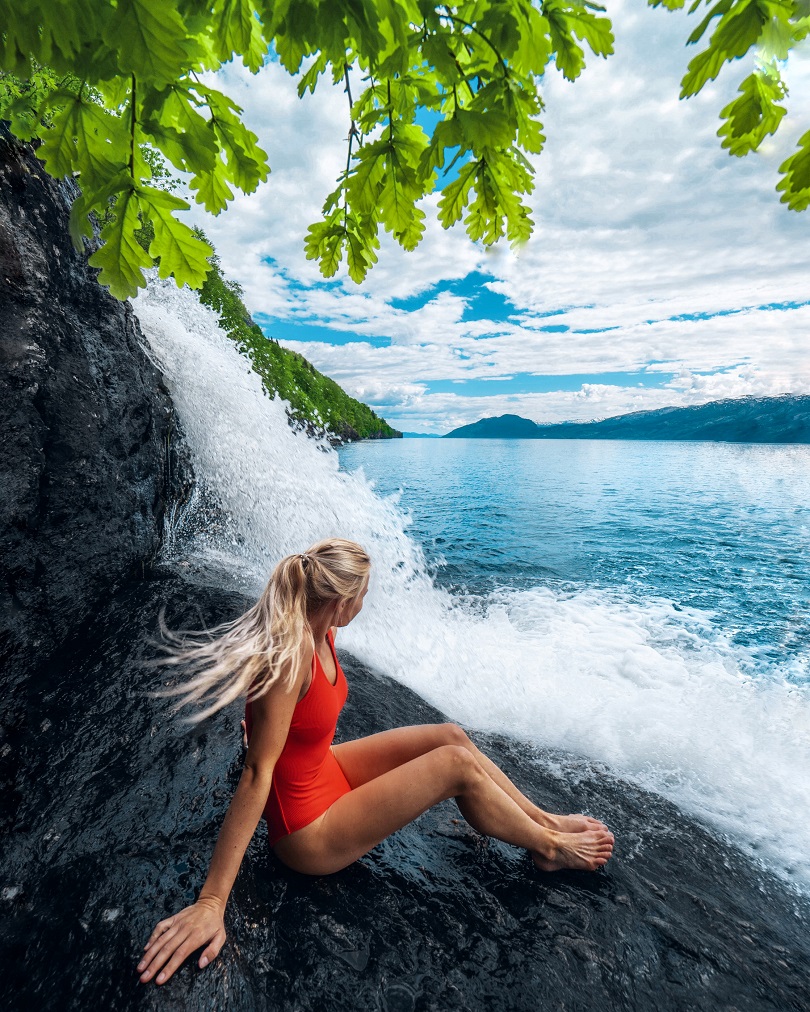 If you drive about 25km from Voss to Granvin, you will reach the fjord in Granvin. From Granvin you can drive the road along the fjord and find one spot after the other - so many to choose between!
Small lake in Mjølfjell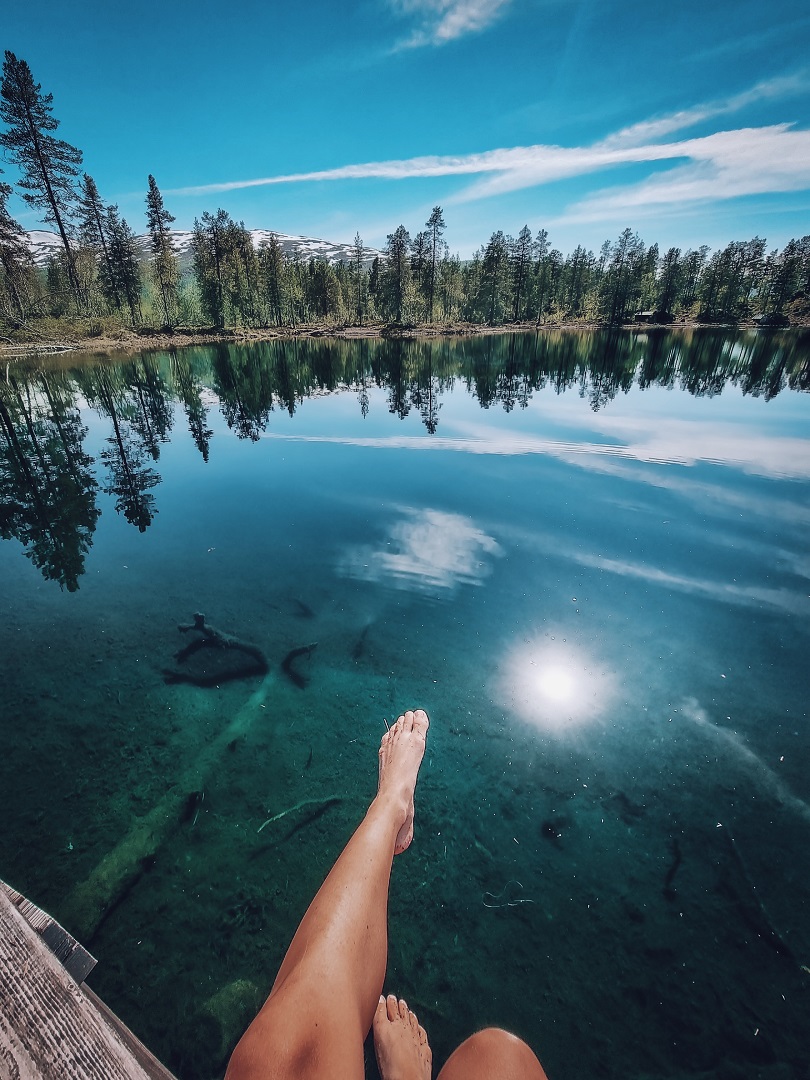 A tiny and calm lake in Mjølfjell. You drive from Voss to Mjølfjell - and inbetween the first bridge in Mjølfjell and the second one, you will see a few small lakes/ponds amongst several cabins. This is one of them!
Lønavatnet in front of Lønahorgi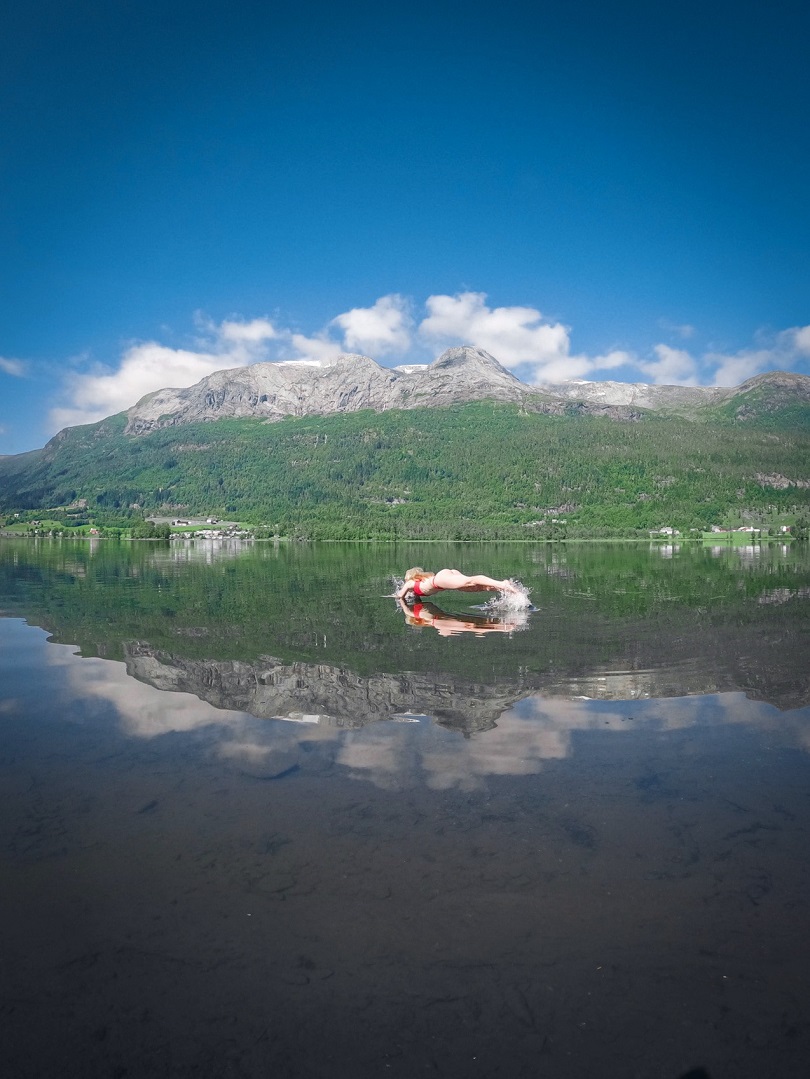 From Voss you drive to Nedkvitnesvegen. Along this road you see Lønavatnet next to you - and just keep your eyes open for a nice spot to jump out! The pictures are taken close to the golf course nearby. Highly recommend to go there in the morning, while the water is calm and you see Lønahorgi in the background.
Secret spot along Raundalselva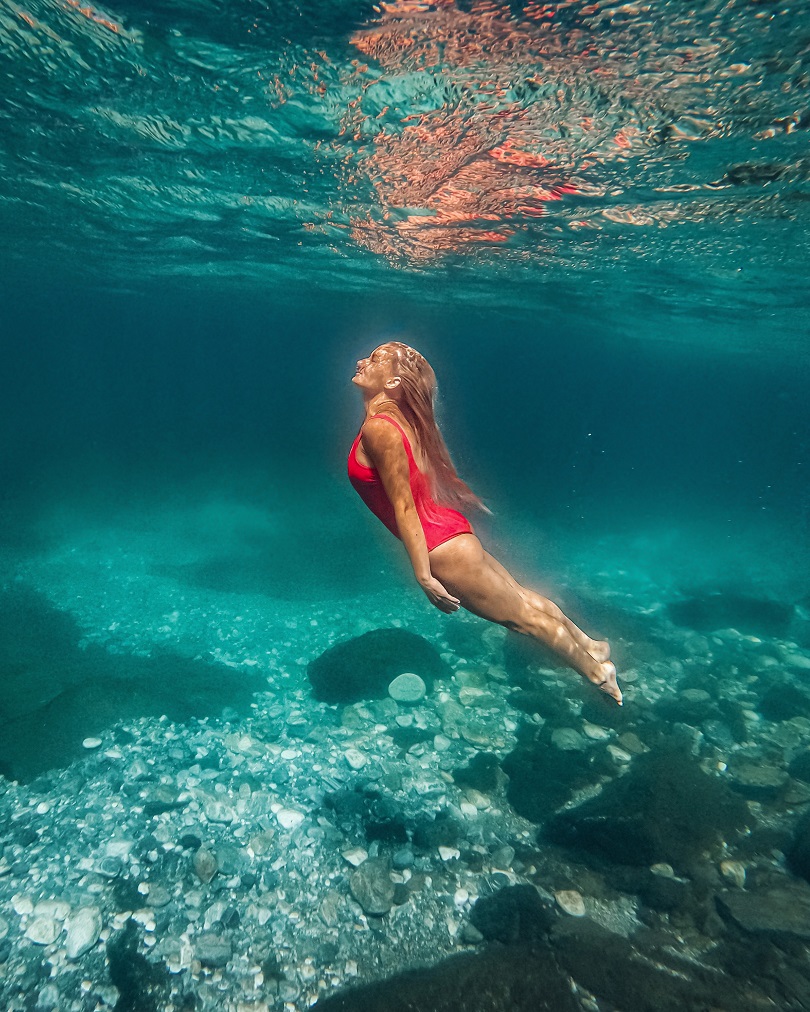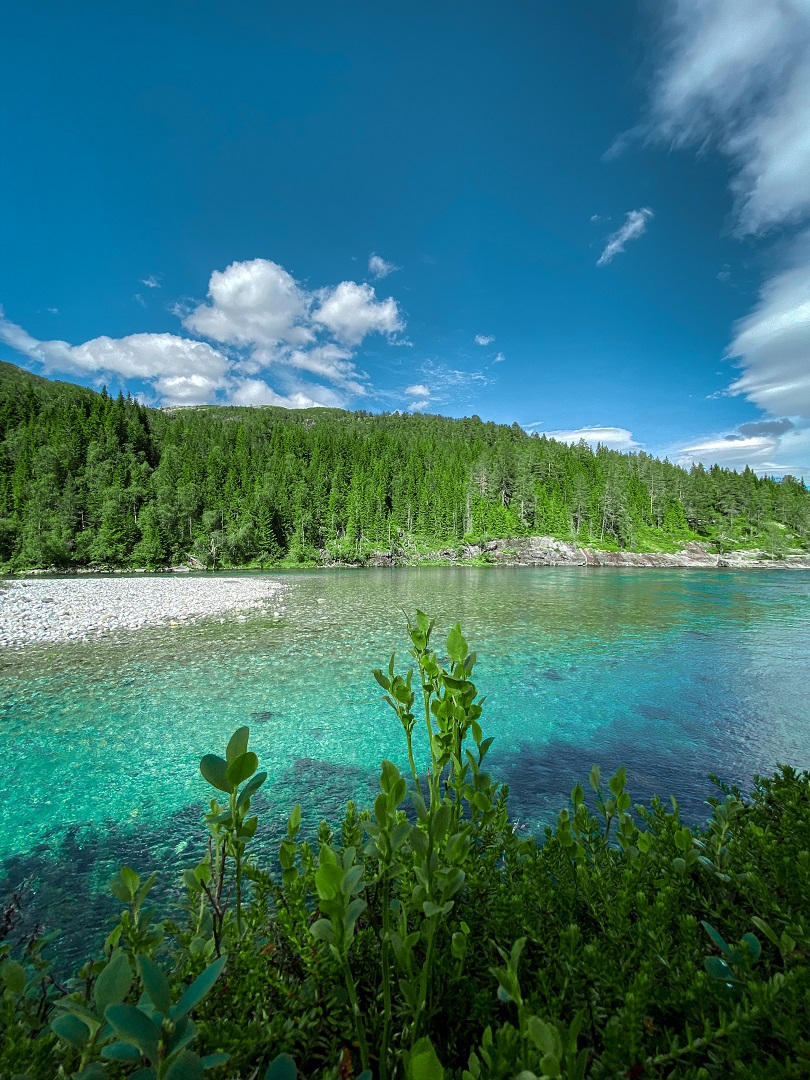 From Palmafossen in Voss - you drive exactly 29km on Raundalsvegen until you have this on your right side. This is close to a street called "Hagen" in Google Maps. However, this street is private property and the parking spots you see next to Raundalsvegen are also private. Therefore, you have to find the closest parking spot and walk a few kilometers along Raundalsvegen. When you reach the street Hagen, you walk through steep forest to get down to the river. Because it's hard to access you are likely to have the place to yourself!
Mjølfjell – Raundalselva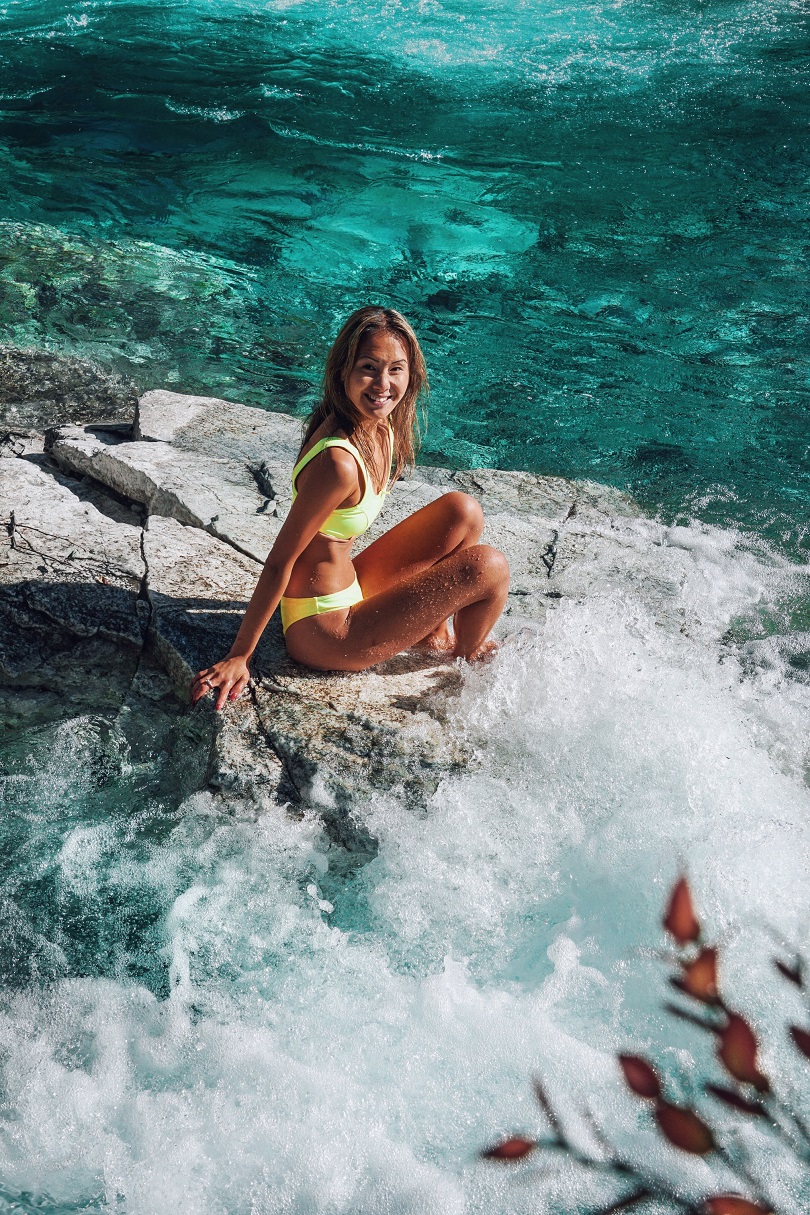 Drive from Voss to Mjølfjell and you will find plenty of spots to swim. Here, it's no need to point out one specific spot - because when you reach the river in Mjølfjell, you can choose between 10 different places to swim! Enjoy the hunt.
Bordalsgjelet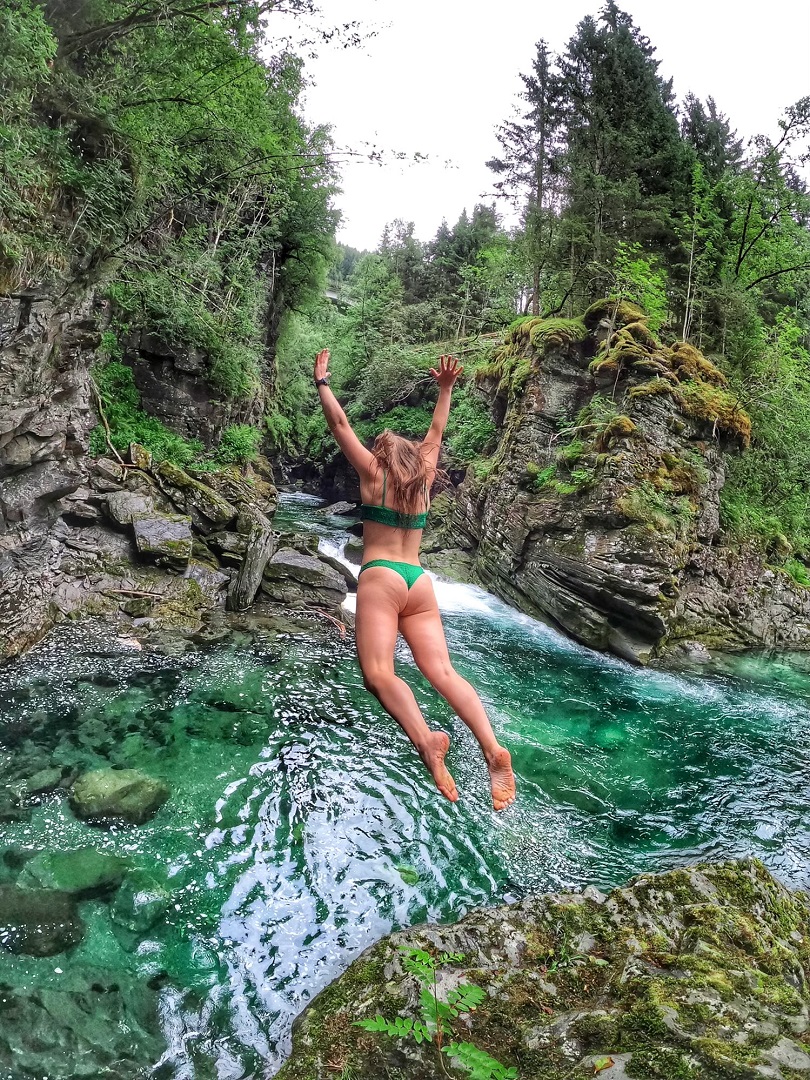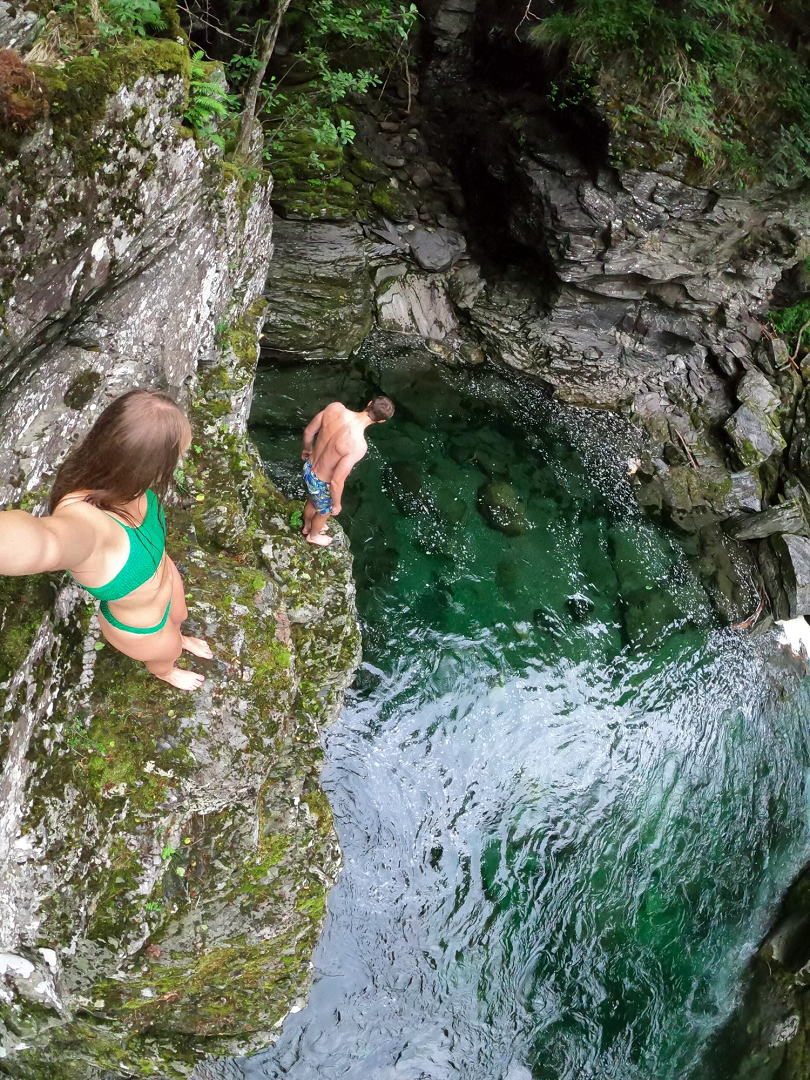 Take a walk, bike ride or your car to Bordalsgjelet. It's about 2 km along Gjernesvegen. This natural swimming pool is to be found on the downside of the bridge. When you stand on the bridge and look down, walk about 100 meters back towards Voss and you will see a trail leading to this place. (Photos: Therese Leidland)
Stalheimsfossen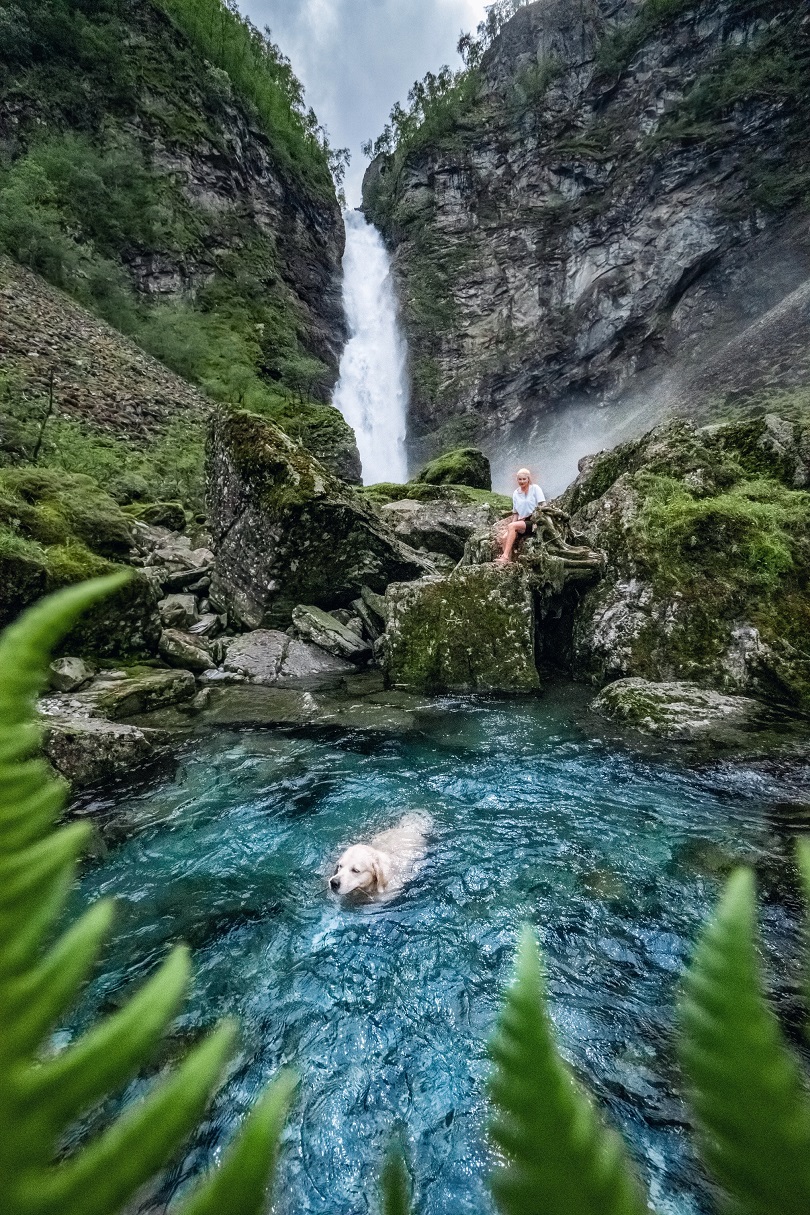 Drive 38 km from Voss towards Gudvangen. After Sivletunnelen you take a steep right and you will find a parking spot. From here and all the way up to Stalheimsfossen goes a blue-green crystal clear river! About halfway up you will find the spot on the secondphoto - it goes pretty deep if you decide to swim out.
NB! The river changes from day to day. Make your own assessments of what the river looks like, where the current goes and how fast it goes. Only swim in the rivers when the water levels are low - do not jump in if you are unsure about the river. Do not swim alone. Swimming is at your own risk.
Show consideration for residents, especially with regards to where you park, rubbish and toilet visits. Do not block a road or park in front of the tractor/car of the local farmer.