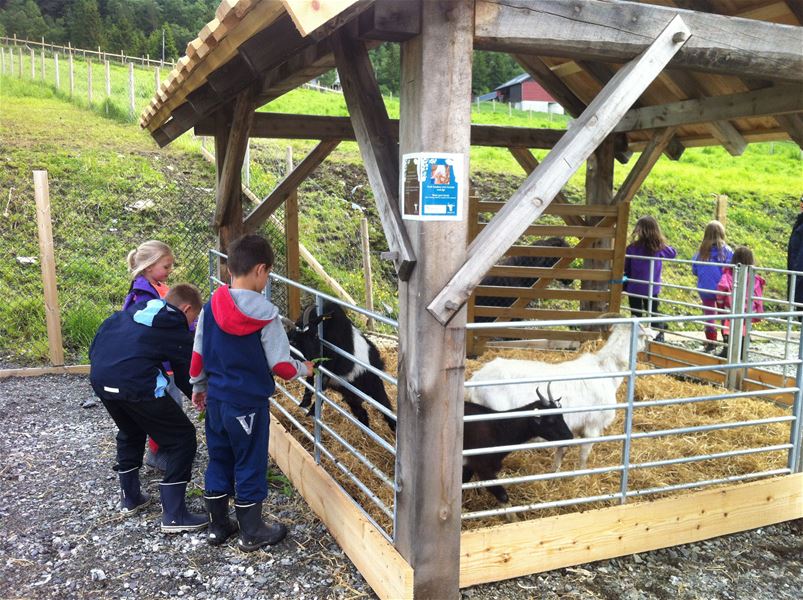 Voss
Norwegian farm animal park
At Husdyrparken, visitors get to experience Norwegian farm animals up close.
This norwegian farm animal park offers an array of activities such as horseback riding, feeding the animals, animal quiz, horseshoe throwing, pedal tractors, climbing wall for children, and sand pits. Within the park there is also a café with beautiful views of the farmland in Bordalen, and a mini-museum with old farming equipment.

The parks main focus is preservation of native endangered farm animals, keeping livestock and also through outreach and communication. In our barn and fields you'll find pigs, cows, goats, rabbits, sheep and other animals that are found on the national preservation list of endangered farm animals.

Norwegian farm animal park will be open from 20th of june until mid august.