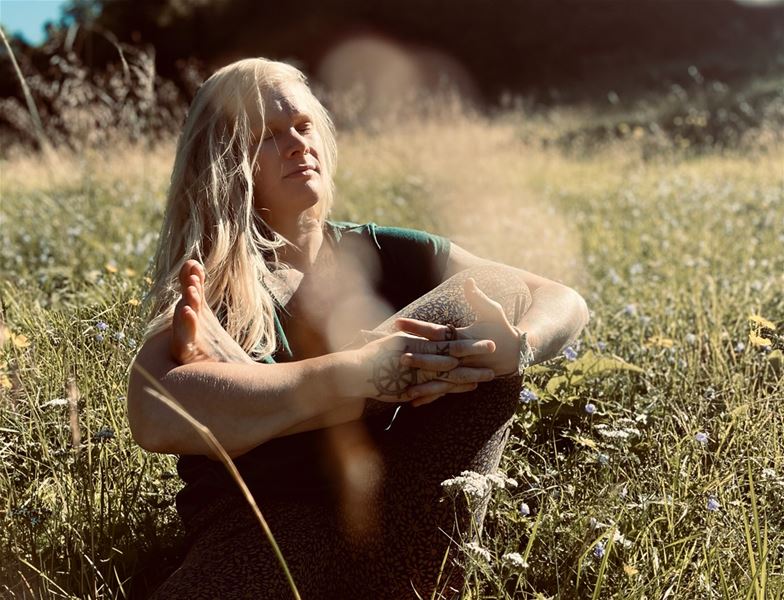 Yoga weekend at Myrkdalen hotel - Dare to grow
Join Helle and Ruth Helene in Myrkdalen for a weekend where we will let growth be about being ourselves and cultivating what we have within us.
Psychologist Ruth Helene is passionate about building a bridge between the world of psychology and yoga. During the weekend, Ruth Helene will share her knowledge about meditation and mindfulness and how we can use this to focus on the resources we already have within us.

Wild woman Helle is passionate about setting you free so that you can be your authentic self without shame and doubt. With nature and over 20 years of experience in the world of yoga, she will share tools and inspire you to be exactly who you are!

We are lucky to have Gong Master Amie with us. Amie is passionate about everything related to nature, loves all forms of skiing, and people. She will inspire you to find balance in life, take a step back, and feel if you are where you want to be.

This weekend, we will dive into ourselves, feel the sense of community and the value of being together. Surrounded by the beautiful autumn colors in the mountains, we will let go, meditate, hike, breathe, reflect, and move, to mention a few. Of course, you decide what is right for you and participate in the activities you want. You do not need any previous experience to join the weekend.

Read more at Myrkdalen homepage.