INDOOR ACTIVITIES
Fjord Norway is known for fresh and wild seasons, all year around. Here are some of our top tips for indoor activities in Voss.  
Top three indoor activities in Voss
The weather in western Norway can be pretty harsh. If there is a rainy day or tired legs need an ever-so-small break - we've got you covered. Here are our very best indoor activities at Voss.
1. Voss Vind
Would you like to experience what it's like to fly? VossVind is Norway's first vertical, recirculating wind tunnel, where you can fly in safe and controlled surroundings. This is an exciting and memorable activity suitable for all ages. The minimum age limit is 5 years, and the oldest person who has flown in the wind tunnel is 100 years old!
With a basic package of 3 minutes, you'll get two rounds of flying inside the tunnel, each lasting 1.5 minutes. You'll also receive instruction beforehand, equipment rental, and an instructor who will be with you throughout your time in the tunnel.
 

2. Voss Bowling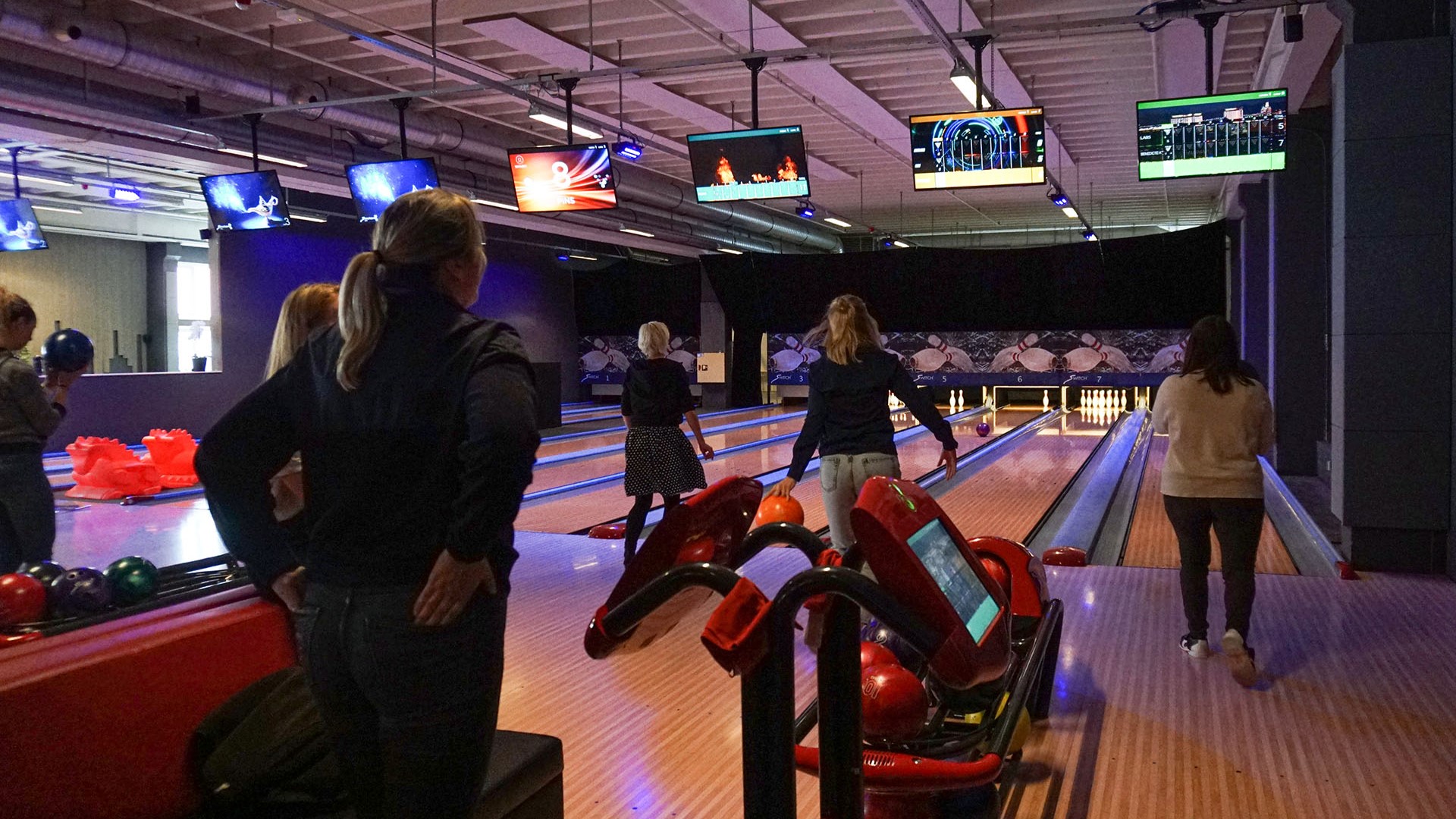 A game of bowling is perfect for indoor days and usually brings out the competitive spirit in the whole family! At Voss Bowling, you'll find many fun activities. In addition to 8 bowling lanes, they also have pool tables, darts, and a variety of board games.
For the youngest ones, there's an exciting play area spanning 300 square meters. There's plenty of fun to be had here for many hours!
Voss Bowling also features a café and restaurant, offering a menu with delicious food and drinks.
3. Voss swimming pool
Vossabadet has something for everyone, with three different pools, a diving tower, a slide, and a sauna.
The training pool is 25 meters long and meets international competition standards. With six swimming lanes, there is plenty of space for both casual swimmers and active swimmers. On weekends and holidays, a fun obstacle course is set up here as well! The diving pool features diving platforms at one, three, and five meters, and there's a slide from the top of the five-meter platform.
The instruction pool is kept at 32 degrees Celsius and is especially popular among children, families, and the elderly!
Winter without skiis
Do you have people with you on the trip who don't want to ski every day? In Voss, you'll find many things to do outside of the ski slopes. Check out our tips here:
<% totalFilter %> filter applicerade
<% totalFilter %> filter applicerade