Photo:
Sverre F. Hjørnevik
Photo:
Jon Hunnålvatn Tøn
Photo:
Sverre F. Hjørnevik
Voss - The Adventure Capital of Norway
When visiting Voss, located in the heart of Fjord Norway - prepare to be amazed by the contrasts. One moment it`s all about the adrenaline ‭and amazing activities, the next about relaxing in the finest of natural landscapes. Throughout the ‭year Voss offers a large assortment of activities that you can choose from. 
Voss is globally known as the "extreme sports village", and here you can try everything from skydiving to rafting in safe conditions. In the summer and autumn, you can spend a lifetime exploring the various hikes in our mountains. In the winter time skiing is the biggest activity in Voss, and we have three resorts that you can visit.
The brand new gondola, that is located by the train station, will take you to the top of Mount Hanguren, all year round.
Voss i just over an hour from Bergen, and right in the middle of the Sognefjord and the Hardangerfjord. Getting to Voss. 
Need a full guide to Voss. Click here: Voss from A to Z
Welcome to your adventure in Voss!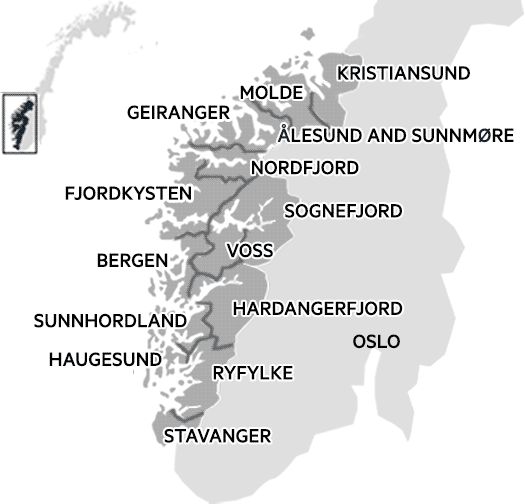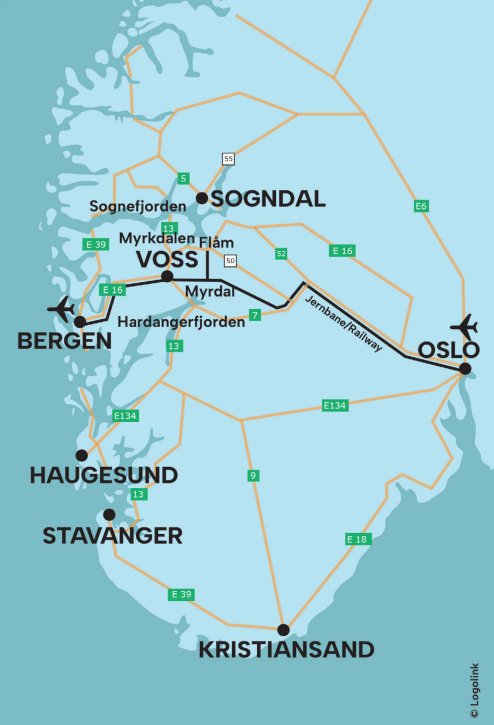 <% totalFilter %> filter applicerade
<% totalFilter %> filter applicerade
How about a tour around the region with Norway in a nutshell?
What's on?
In Voss, there is always something going on. There is always a concert or a show you can see or maybe a quiz at the local pub. The biggest events in Voss are the festivals "Ekstremsportveko", "Vossa Jazz" and "Osafestivalen".
<% totalFilter %> filter applicerade
Ikkje gå glipp av dei beste vossatilboda!
<% totalFilter %> filter applicerade
Want to learn something new? 
Join a workshop or guided tour on your next holiday and bring a new hobby home. How about a class in traditional beer brewing? Or learn how to read the mountains at a ski touring course. 
<% totalFilter %> filter applicerade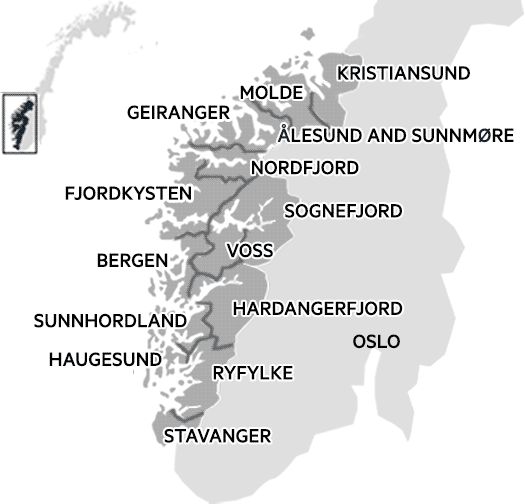 Voss is located in the heart of Fjord Norway, right in between Bergen and Sognefjord, and is also containing a small part of the Hardangerfjord. Voss has become an important hub for public transportation, and major roads such as E16 and Rv13 are running trough town, along with the scenic Bergen Railway.
The town has produced world class nature- and cultural experiences for hundreds of years, and incorporates local culture, tradition and sports in what it can offer visitors.
Voss Municipality has approximately 15.500 inhabitants, and tourism is the most important industry. Agriculture and forestry have long traditions in the whole area and are still important.
Sports and culture have always played a big part in the local community, and Voss is known for the many Olympic and World Cup medal winners in various winter sports.
Voss Touristinformation
The touristinformation is located at street leveler, at Voss Station.