Voss - the Adventure Capital of Norway
‭
Due to the ongoing situation with the Coronavrius and a municipal decision at 12th March, the ski resorts Myrkdalen and Voss Resort will be closed until Tuesday 14th of April. The Tourist Information Office will be closed in the same period. Click here for more information about the situation.
When visiting Voss, prepare to be amazed by the contrasts. One moment it`s all about the adrenaline ‭and amazing activities, the next about relaxing in the finest of natural landscapes. Throughout the ‭whole year Voss offers a large assortment of activities that you can choose from. 
Voss is located in the heart of Fjord Norway - just over an hour from Bergen, and in the middle between the Sognefjord and the Hardangerfjord. The municipality has around 15.000 inhabitants, and is centrally located on the main road and train network in Western Norway.
Voss is globally known as the "extreme sports village", and here you can try everything from skydiving to rafting in safe conditions. In the summer and autumn, you can spend a lifetime exploring the various hikes in our mountains. In the winter time skiing is the biggest activity in Voss, and we have two ski resorts that you can visit.
The brand new Voss Gondol, that is located by the train station, will take you to the top of Mount Hanguren, all year round.
Welcome to your adventure in Voss!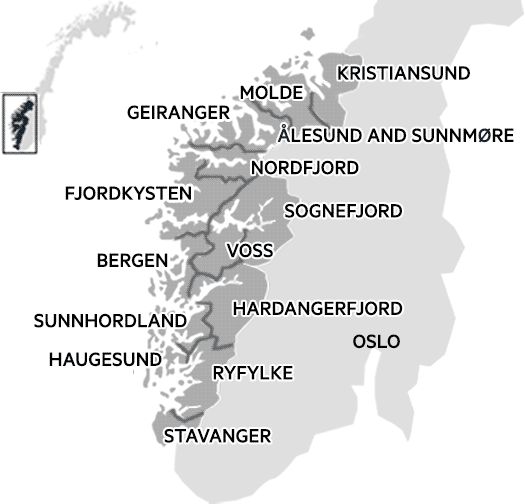 <% totalFilter %> filter applicerade
<% totalFilter %> filter applicerade
<% totalFilter %> filter applicerade
<% totalFilter %> filter applicerade
Luftige svev 😱 Kunne du tenke deg å prøve tandem hopp? @skydivevoss #dreamnowvisitlater #visitvoss #berrevosservoss
42
Drøymer om sumar og padleturer med @outdoornorway. Me er her når landet opnar igjen 📸: Outdoor Norway #dreamnowvisitlater
93
The world as we know it is on hold right now and we don't know how long it will last. At times like this, it is good to look back at good memories and dream a little😍 Continue sharing photos at #visitvoss. Stay home, stay safe and take care❤️ Better days are coming!
127