Photo:
Sverre F. Hjørnevik
Photo:
Jon Hunnålvatn Tøn
Photo:
Sverre F. Hjørnevik
Photo:
Jon Hunnålvatn Tøn
Photo:
Jon Hunnålvatn Tøn
Voss - the Adventure Capital of Norway
‭When visiting Voss, prepare to be amazed by the contrasts. One moment it`s all about the adrenaline ‭and amazing activities, the next about relaxing in the finest of natural landscapes. Throughout the ‭whole year Voss offers a large assortment of activities that you can choose from. 
Voss is located in the heart of Fjord Norway - just over an hour from Bergen, and in the middle between the Sognefjord and the Hardangerfjord. The municipality has around 15.000 inhabitants, and is centrally located on the main road and train network in Western Norway.
Voss is globally known as the "extreme sports village", and here you can try everything from skydiving to rafting in safe conditions. In the summer and autumn, you can spend a lifetime exploring the various hikes in our mountains. In the winter time skiing is the biggest activity in Voss, and we have two ski resorts that you can visit.
The brand new Voss Gondol, that is located by the train station, will take you to the top of Mount Hanguren, all year round.
Welcome to your adventure in Voss!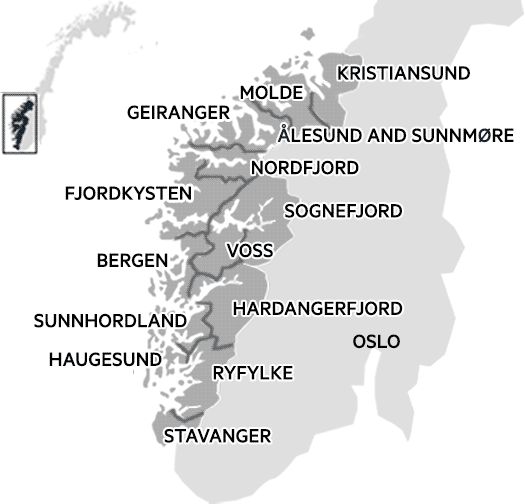 <% totalFilter %> filter applicerade
<% totalFilter %> filter applicerade
<% totalFilter %> filter applicerade
<% totalFilter %> filter applicerade
Pow ❄️ Yesterday at @vossresort 😍 We just love days like this 🙌 #visitvoss #norway #fjordnorway #visitnorway #fnugg #snow #alpineskiing
152
Winter days like this?😍 Looks like tomorrow is going to be sunny 🌞🙌
149
Do you dream of skiing, but never tried? Join @wild_voss_official at «skiing like a Norwegian» tomorrow and learn basic skiing skills❄️
90