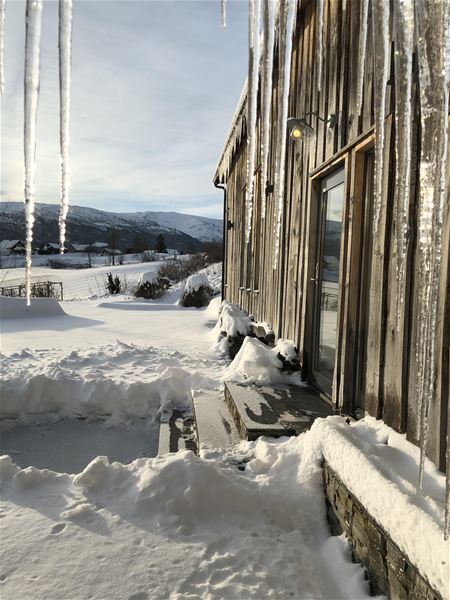 Skulestadmo
Store Ringheim Hotel & Restaurant, Voss
Store Ringheim Hotel is an old farm that is restored and made into a small and unique boutique hotel.
There are 15 unique and comfortable rooms at the hotel, which is located only 1,2 km from Voss town centre.

The old grey farm house, «Gardshuset», have 6 rooms all carefully restored. They all have views over different parts of the surrounding farm landscape and distant mountains. The rooms are comfortable with all the amenities expected to find in a modern hotel. One of the rooms, the historical room, is a more than 300 year old open-hearth room that has been restored to it's former glory. Further more there are two normal double rooms, two large double rooms and one room with at double bed and two single beds.

«Reiskapshuset», another house at the farm, was newly furnished in 2017 and has 9 rooms, three twin rooms and six superior rooms. All the rooms have been named after the mountains that surround us here in Voss.

All the rooms in the hotel have ensuite bathrooms with walk in shower.

The hotel also has a great restaurant, FLOR'n, which specializes on food made from local produce.