Do you want to take better ski photos?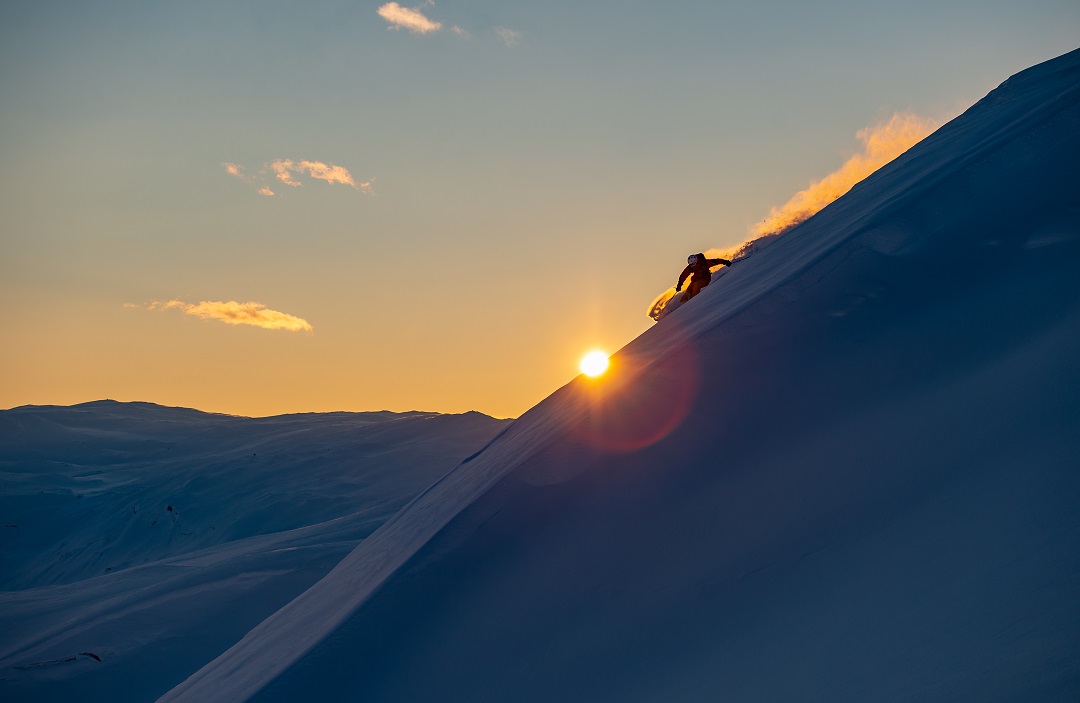 Sverre Hjørnevik is one of Norway's best ski photographers, based in extreme sport village Voss. Photo: Sverre F. Hjørnevik
No, we are not talking about ISO, shutter speed and other technical concepts. 
- It is not always the photo technical that is the most important, it can be just as much about the adventure, and to be able to look back at those memories when you see the phots, says photographer and overly enthusiastic skier, Sverre Hjørnevik.
Here he shares his best tips so that you can take the coolest ski photos, either it is with children in the ski track or going off-piste with your friends.
The advice is clear: Explore! Play with the camera and try different angles. 
It is not that unfamiliar that he says this. Sverre is a creative guy with a playful approach to everything. 
- I did after all grow up in the extreme sport village Voss, and it is a fact that the playing and the experiences is the impetus for me, he says as he smiles. 
After many years of experience within photo he has gotten the ability to catch unique moments with his camera.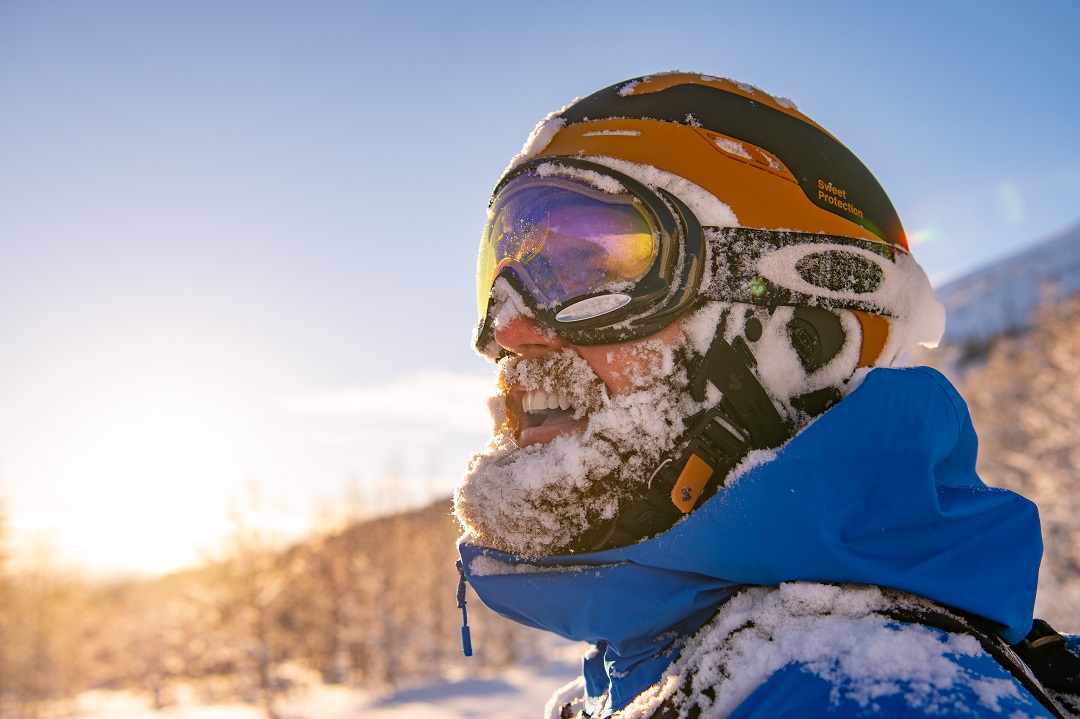 A portrait can tell just as much as a turn in powder. Photo: Sverre F. Hjørnevik
5 tips for taking the perfect powder picture
His skiing photos are talking for themselves. Many of these are taken in Myrkdalen Mountain Resort on Voss - one of the most snow sure ski resorts in Norway. 
As a professional photographer and an experienced skier Sverre instinctively knows what it takes to create depth and liveliness in a ski photo, and here are his best tips for you:
Think in advance of what kind of photo you want to take. One tip is to find a favourite picture that someone else has taken and try to copy it. In that way you will learn a lot. Then you can add your own preferences and make it your own by using the knowledge you gain on the way.
No one wants to mess away the powder days, even the photographer wants to have his share of the fun. Make sure that you always have your camera easily accessible so that you can quickly take a photo when you see something special.
Powder and off-piste is all about the nature, action, speed and ski joy. Get this in your motive. It does not have to be complicated; it can be a big smile with powder all around the face after a successful day. 
If you are dreaming of taking a picture of steep skiing, wild terrain and get that wow-factor you always must think about the safety, both for yourself and the people you are with. If the conditions are bad, the picture will have to wait for some other time.
Freezing air and winter lights are incredibly beautiful, especially when the sun rises and sets.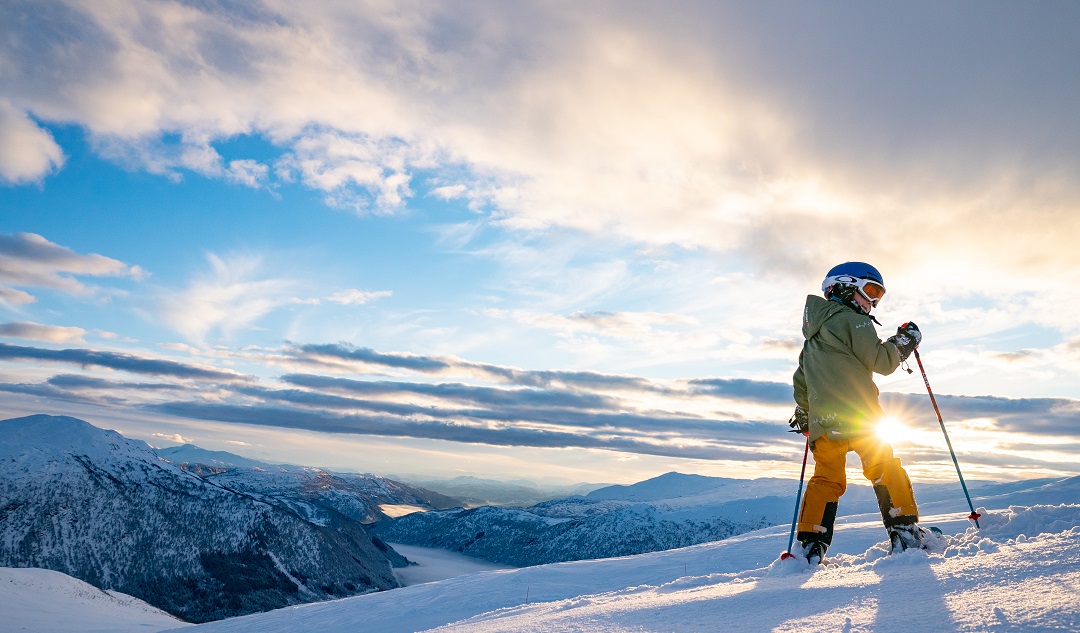 Mastering skis in Myrkdalen Mountain Resort - A favorite among skiing families. Photo: Sverre F. Hjørnevik
3 tips on how to take playful pictures of children skiing
Young kids that play in the children's areas and experience mastering skiing is a fun sight. Sverre is a father of two and can acknowledge this: -That spontaneous happiness which radiates from the children's faces while skiing is fun to capture with the camera, he smiles. 
- It can be challenging to take a photo of professional skiers in big, steep mountainsides, but also trying to take a photo of my own children in the ski slope can be just as impossible, laughs Sverre. He adds that he does have some tricks: 
Let the children decide what they want to do. And maybe now more than ever it is important to have your camera accessible, that way you can shoot some photos while the children is now aware.
Having good mood is an important ingredient when taking photos. Let the chocolate hang loose and throw out rewards. But remember, a photo of your child laying down in protest can also be a fun photo. 
Do take some lined up photos occasionally, but play with the situations, details and portraits without necessarily yelling "stand still, I am taking a picture! "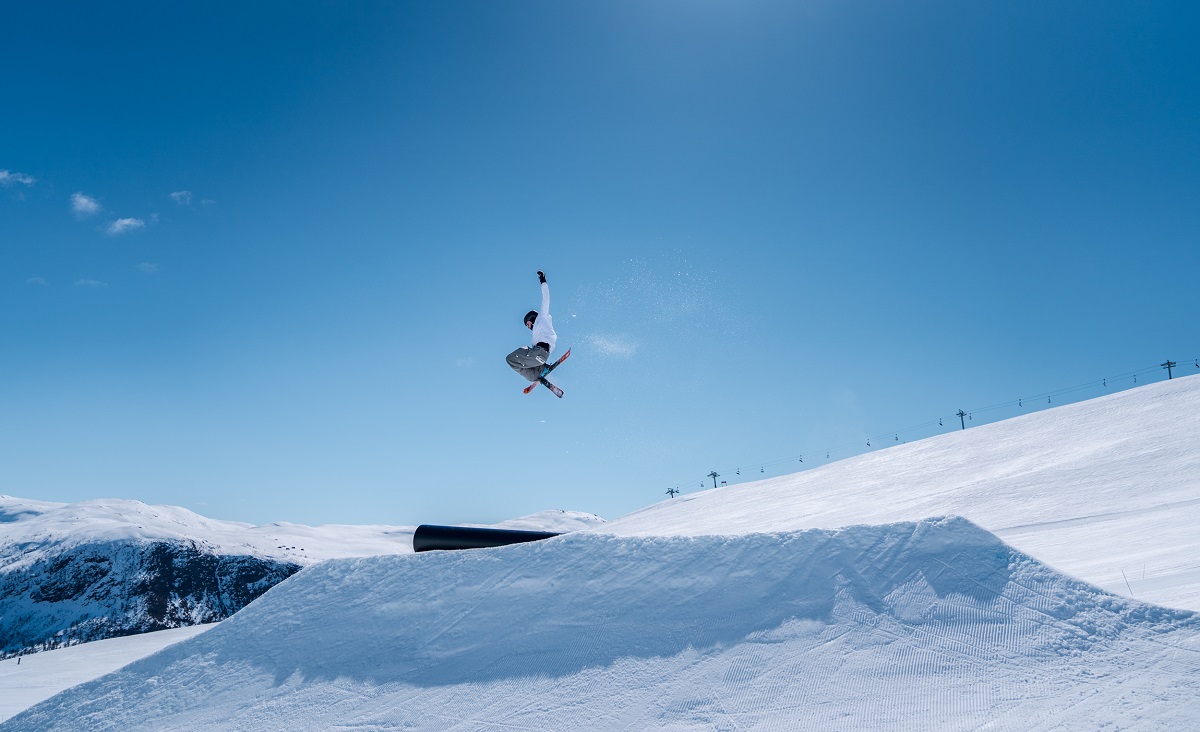 Ski joy for the whole family in Myrkdalen. Park is a big deal in Myrkdalen. Photo: Sverre F. Hjørnevik
4 tips for taking a better mobile photo
- It is fully possible to take good photos with todays phones. The biggest difference is that you might have to get a little closer to what you want to take a photo of, says Sverre. - And honestly - privately I take most of my family photos with my phone, also while skiing, he admits. 
Here are his tips: 
1. Be close, do not try to get everything in one photo, but take more photos with different angles. 
2. Think that you are going to tell a story from your day skiing. Take some photos of the landscape, the nature and your surroundings. Try shooting portraits, capture the smile and the mood, snow in the face and the fellowship.
3.  If you want to capture your kids trick in the photo, get closer to the ground to create height in the picture, but make sure you get some of the jump and the landing.
4. Remember to use your camera in both height and width format so that you get variation.
- Now it is time to get out skiing and capture this season's memories, Sverre says with a big smile.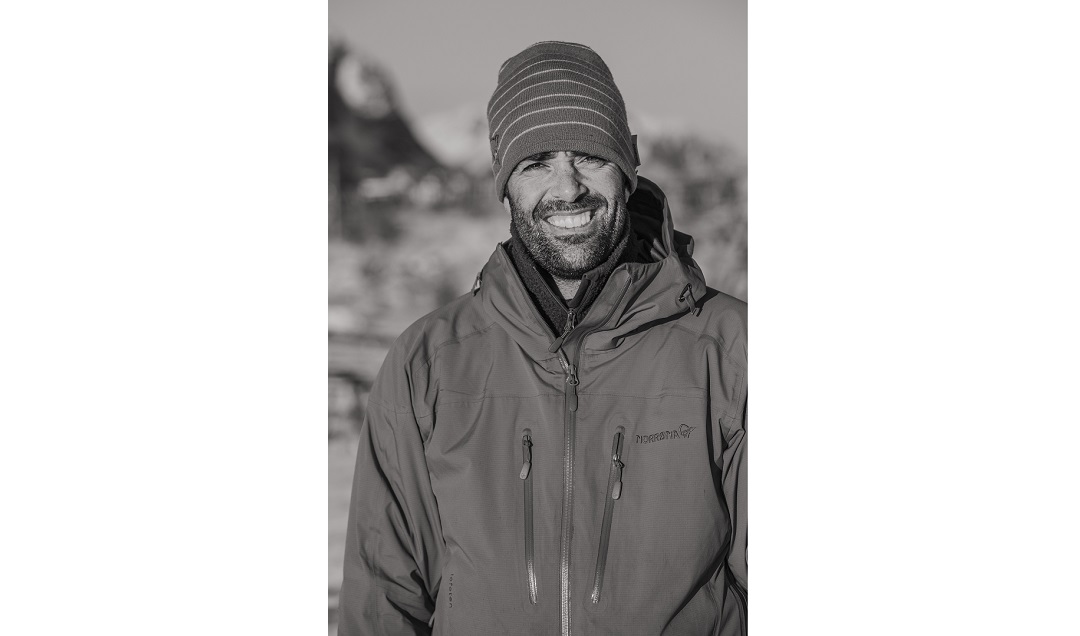 Sverre Hjørnevik (46) from Voss. Photographer and freerider with a passion for great experiences in nature.
<% totalFilter %> filter applicerade