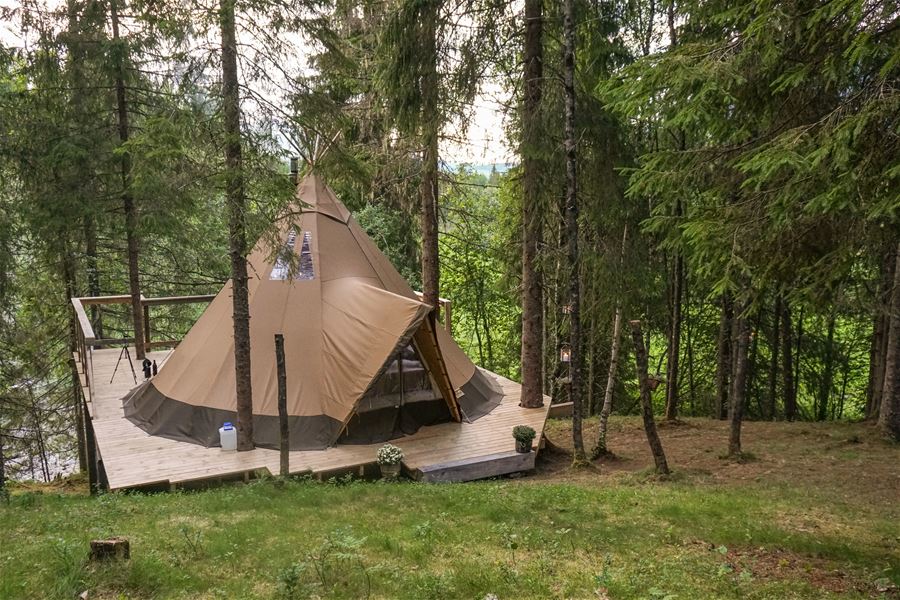 Kjetil welcomes you to good experiences at the farm Dale, between Granvin and Vossevangen. Here you can take part in a course in brewing homebrew, over 3 days.
To make it possible for people who don't have much time, you can also take part in the Eldhus experience. Then you get to experience one of the central parts of stove brewing without all the waiting; Pulling juniper leaves - and tasting a bit of beef beer.

If you need accommodation, they also offer that, either in the "Old House" or in a glamping lavvo in the forest beyond the farm!