Enjoy the mountain all to yourself
Have you ever dreamed about hitting up a ski resort and reach for untouched snow and powder - all to yourself? This is actually a pretty normal day during weekdays in Voss. When most people are working - students and workers with flexible hours can have the mountains all to themselves. If you work during the day, night skiing is a great option to find less crowded slopes and trails. You can bring your snowboard in the gondola and enjoy some forest powder while snowboarding in Voss Resort, take your skis up the Kari Traa lift in Myrkdalen- or try out the cross-country trails in Voss ski- and tursenter. There are many options to choose from, in this article we will let you know where to go.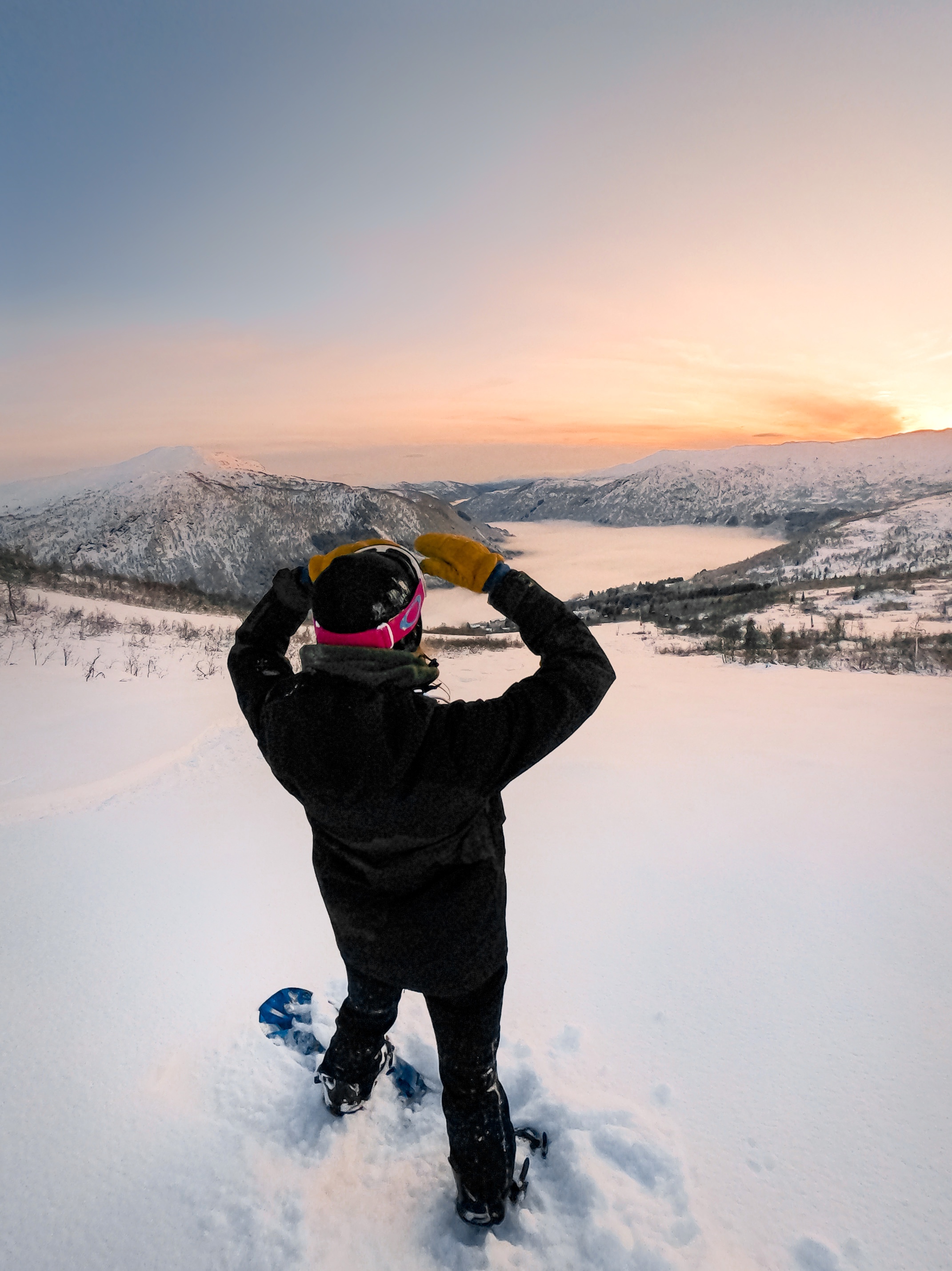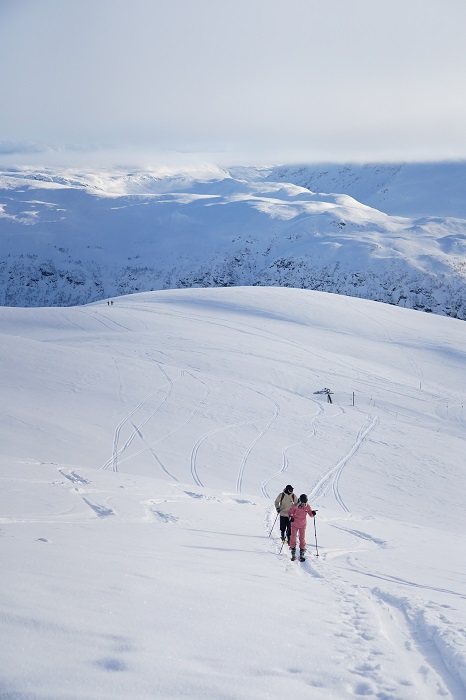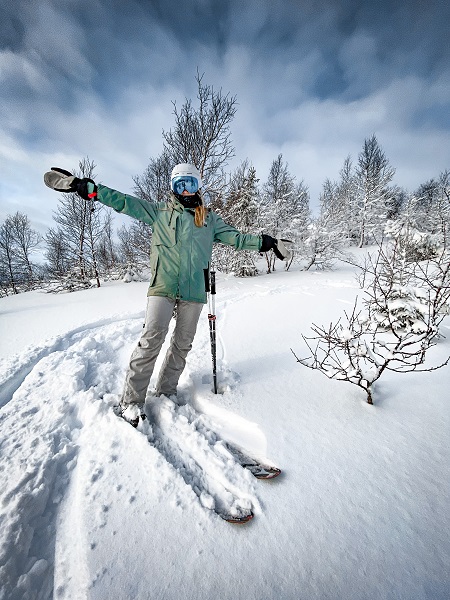 Untouched powder and sunset in Voss. Photo: Karoline Fosse   
Looking for a proper powder experience?
Taking a trip to Voss resort, Myrkdalen or going ski touring off the beaten track will do it for you. To get to the top of Voss Resort, you can take the gondola straight from the train station or drive to Bavallen and take the lifts to the top. Here, the powder options are limitless! A good starting point is taking the lift "Slettafjell" up, and riding off-piste, next to the slopes back down. For more experienced riders we recommend trying a few runs in the forest next to the lift "Hangurstrekket". This place you is great fun!
In Myrkdalen you can find fresh powder along the slopes in the entire resort - but the very best snow is between the lift "Kari Traa" and "Kråni". You have to ski for hours before you run out of untouched snow in Myrkdalen. Want to make the day even better? Bring your skins, get the "Kari Traa" lift up and walk about 30 minutes to mount "Finnbunuten". You are almost always guaranteed a good ride down this mountain.
 If you want to experience something outside of the resorts, there are many ski tours to enjoy in the area. Check this link out for more information about ski touring;
Want more tips, read the article "5 easy ski tours in Voss"
 
NB! Be aware of avalanche risk whenever you go off-piste. If you go off-piste the ski resort is not responsible for your safety. Don't take any risks. Read more at "Safety for ski tourers" by Visit Norway or at "Ski touring in Norway" at Varsom.no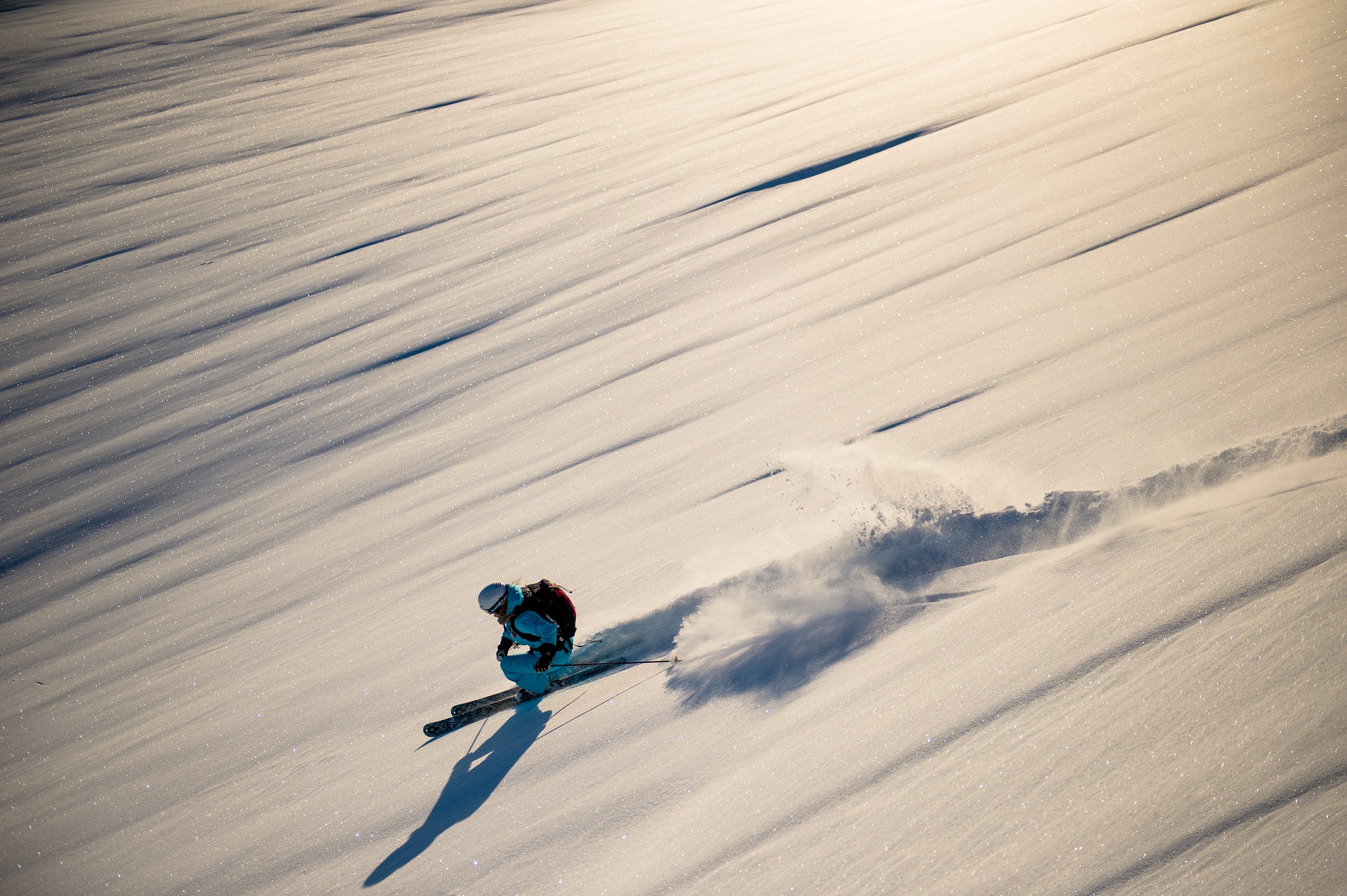 Freeriding in Myrkdalen. Photo: Sverre F. Hjørnevik, Ski touing in the Voss mountains. Photo: Torkel Brekke, Karoline Fosse
Having the slopes to yourself
Both Myrkdalen and Voss resort can offer freshly groomed slopes in the morning. During midweek days you will have many rides until you won't find freshly groomed snow. A perfect time for skiers and snowboarders who love to carve and test the speed, without having to worry about too many people around. In addition to carving, you will also find a great park in Myrkdalen to play around, if you are into freestyle skiing. You will also rarely have to stand in line for a lift, so you can get many laps during a couple of hours!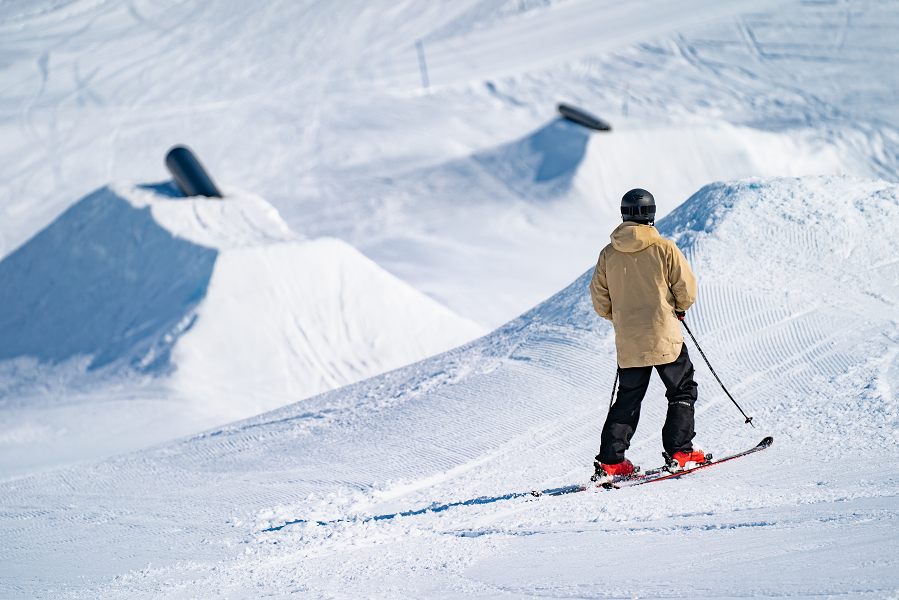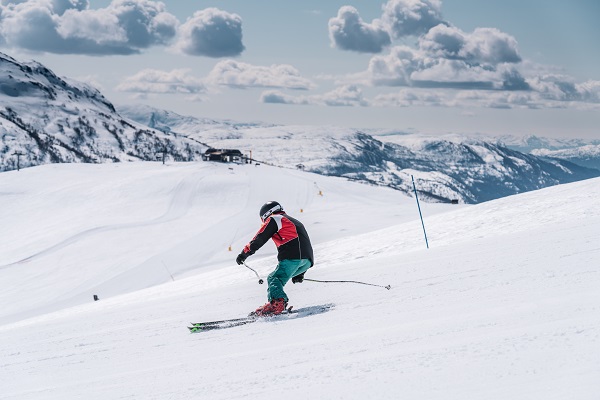 The park and slopes in Myrkdalen. Photo: Sverre F. Hjørnevik
A cross-country adventure
In Myrkdalen you will find groomed cross-country trails close to the parking lot. You cross the very new ski bridge that goes above the main road, and from there you can choose different trails, everything between 5-30km. These trails are not very well known yet- so if you go here midweek, you are very likely to have the mountain all by yourself. In Voss resort there are cross country trails starting at the top of the gondola - so very easy access from the city centre. If you take an early gondola during midweek, you can enjoy an amazing sunset all to yourself in the cross-country trail on top of Hanguren! If you want a proper Disney winter forest experience, you can take the trip to Voss ski og tursenter. Here you can enjoy empty trails surrounded by tall, snowy pine trees - with some great views along the way. Such a great place to disconnect and just enjoy.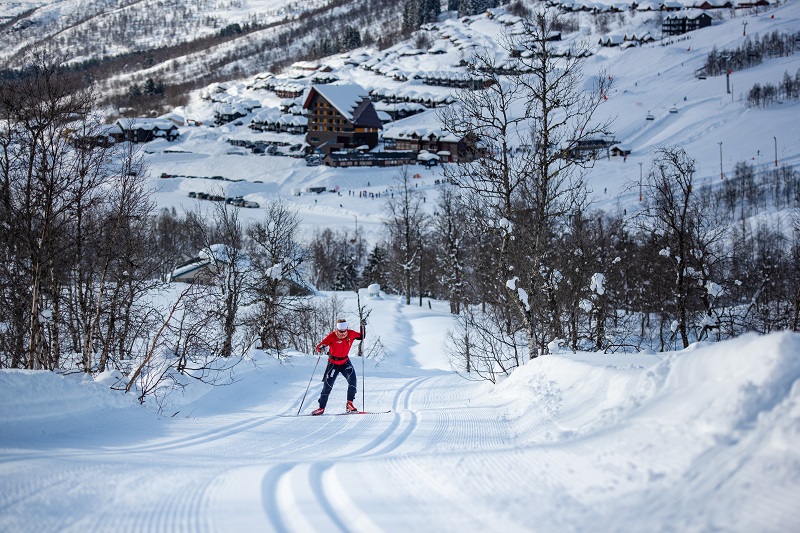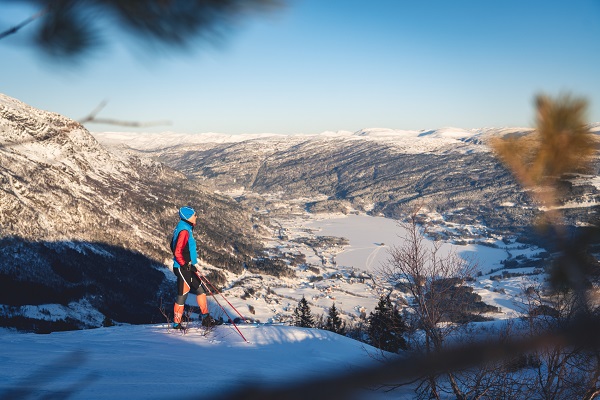 Cross country skiing in Myrkdalen. Photo: Sverre F. Hjørnevik | Cross country skiing at Hangurstoppen, view of Voss. Photo: Jon Hunnalvatn Tøn, Hunnalvatn Media.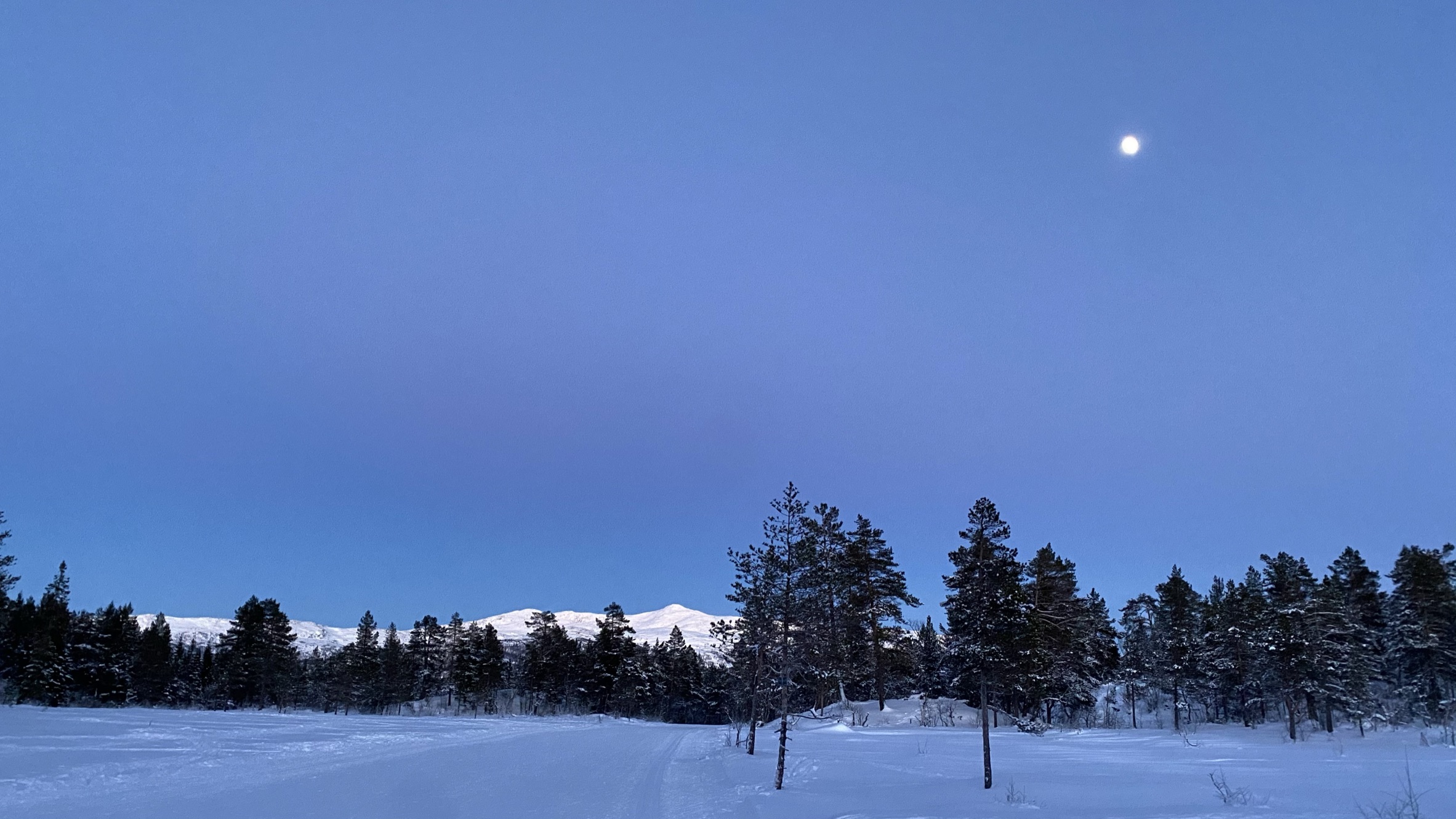 Moonlit and empty slopes in Voss Ski- og Tursenter. Photo: Visit Voss
Activities and offers:
<% totalFilter %> filter applicerade
Inspiring winter articles
Fancy more ski trips, empty slopes and trails? T*ake a day off in the middle of the week and check out these articles: