Waterfalls in Voss
By Karoline Fosse
Skjervsfossen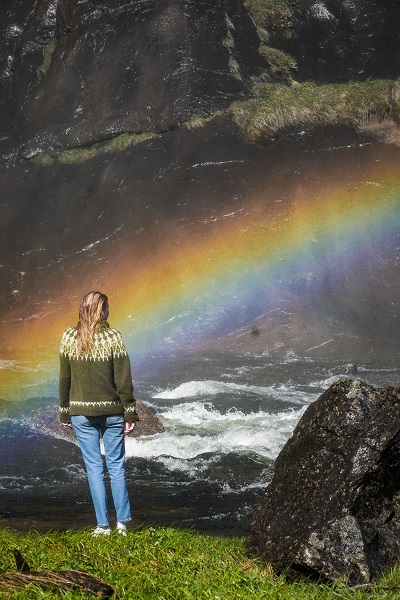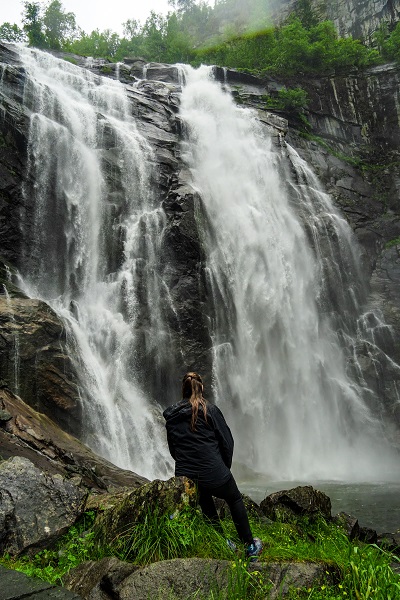 Skjervsfossen is one of the most accessible waterfalls in Voss as you can park right nearby. From Voss, you drive east along Hardangervegen for about 15 minutes (16km). Take a left towards "Skjervsfossen". You will first notice the top of the waterfall together with some public toilets. Remember to take a look inside - they are actually rated one of the best designed public toilets. After that, you drive down a cool zigzag road to the parking spot. From there you can walk all the way up to the waterfall. If there's a lot of water, bring a raincoat - because you will get wet!
Do not miss: Top 10 Instagram spots in Voss
Tvindefossen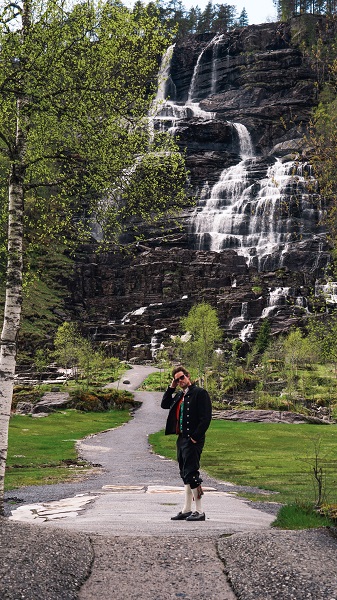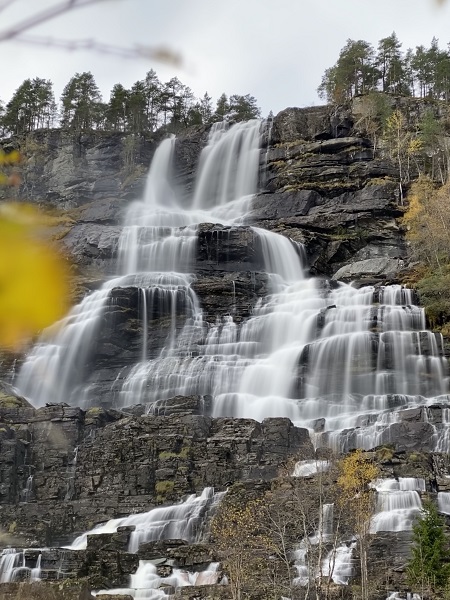 Tvindefossen is one of the most unique waterfalls here in Voss. Tourists actually thought it was human-made because of its unique shape - but it's all naturally made, of course. This waterfall is also easily accessible. From Voss, you drive along E16 for 13km and then you'll see the waterfall on your left. From the parking lot, you walk a couple of hundred meters to get close by.
Stalheimsfossen (NB! This waterfall is closed to all visitors for the time being)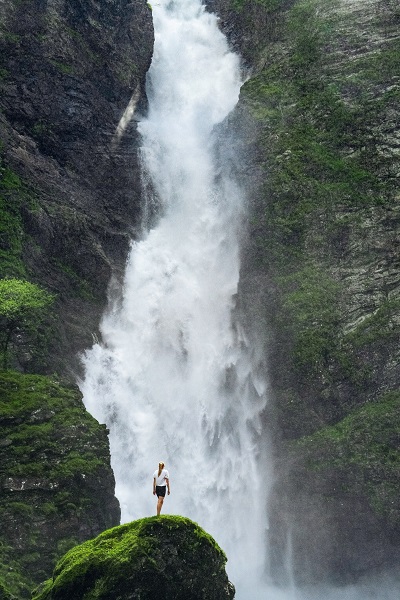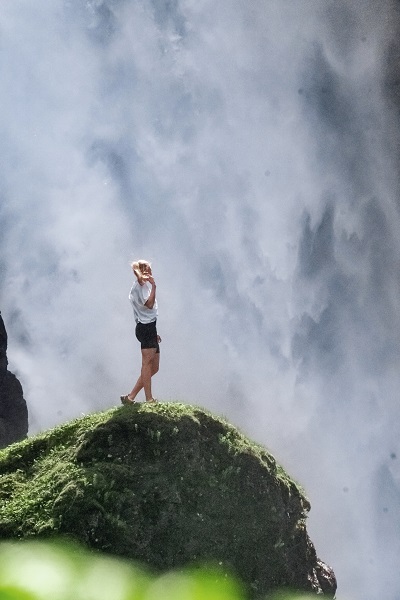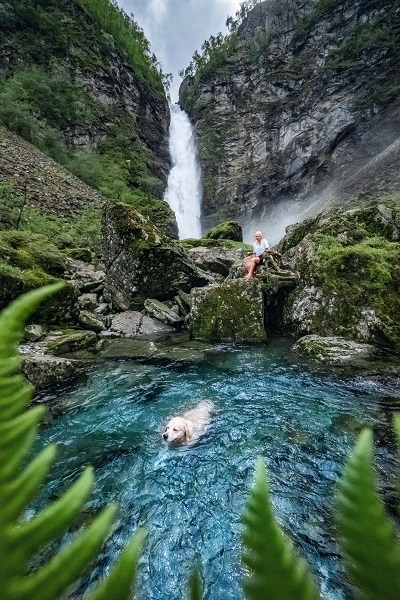 Stalheimsfossen is a really majestic waterfall in a valley, surrounded by tall mountains and an amazing river that you can swim in. From Voss, you drive on the E16 about 36 km. After the Sivle tunnel, you will find Stalheimsfossen on your right hand side. From the parking lot, it's about one kilometer on a flat trail to get to the waterfall. If you've got time, stop at Stalheim Hotel and grab a coffee in the garden. The view is unbelievable!
Rjoandfossen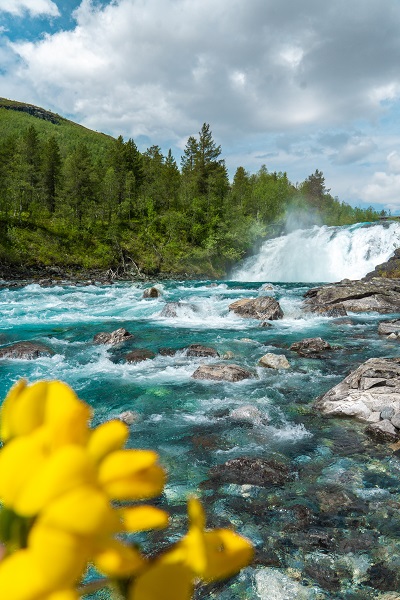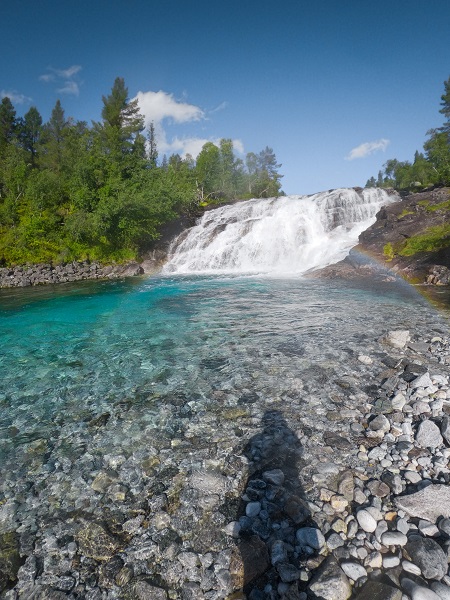 This is a massive and wide waterfall in Mjølfjell. The water is overwhelmingly clear and blue which makes it look very exotic. From Voss you drive along Raundalsvegen 34 kilometers - when you cross a bridge, you will see the waterfall on your left. When the water level is really low and mellow you can jump in, for a super cold swim!
Read: 8 activities for friends and couples
Mjølfjell 2nd waterfall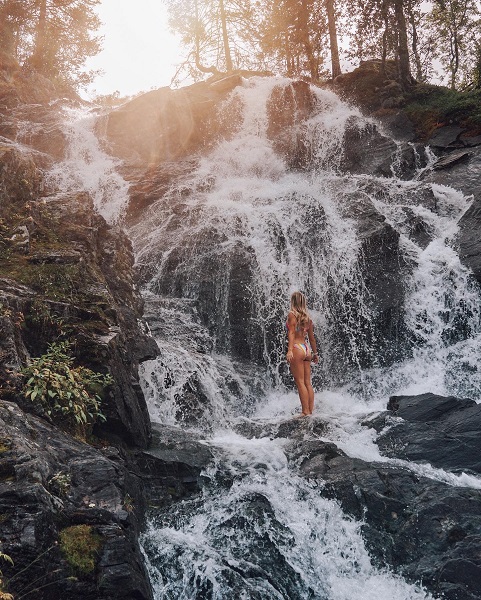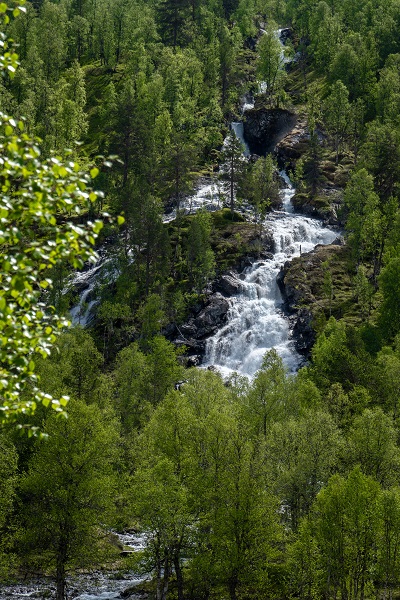 When you are in Mjølfjell there is another waterfall that you should check out, before or after Rjoandfossen! From Voss, you drive about 34km along Raundalsvegen and take a right to Urdlandsstølen. From here you cross a bridge (only in summertime) over Raundalselva - then you take a right and follow the trail along the river until you see the waterfall on your left!
Local cuisine 
After exploring waterfalls all day you are bound to be hungry. Why not try one of these restaurants that focus on locally produced food:
<% totalFilter %> filter applicerade
Activities that will bring you closer to nature
Want to get even closer to nature? Do you want to explore the sky or the rivers? Check out these activities that are extra close to nature:
<% totalFilter %> filter applicerade