Voss has a rich nature and culture that we wish to share with visitors for years to come. This is why we have created a set of guidelines for you as our guest.
We call them "Vossavet" which means Voss Knowledge. We hope all travelers that come to Voss will follow The Voss Way.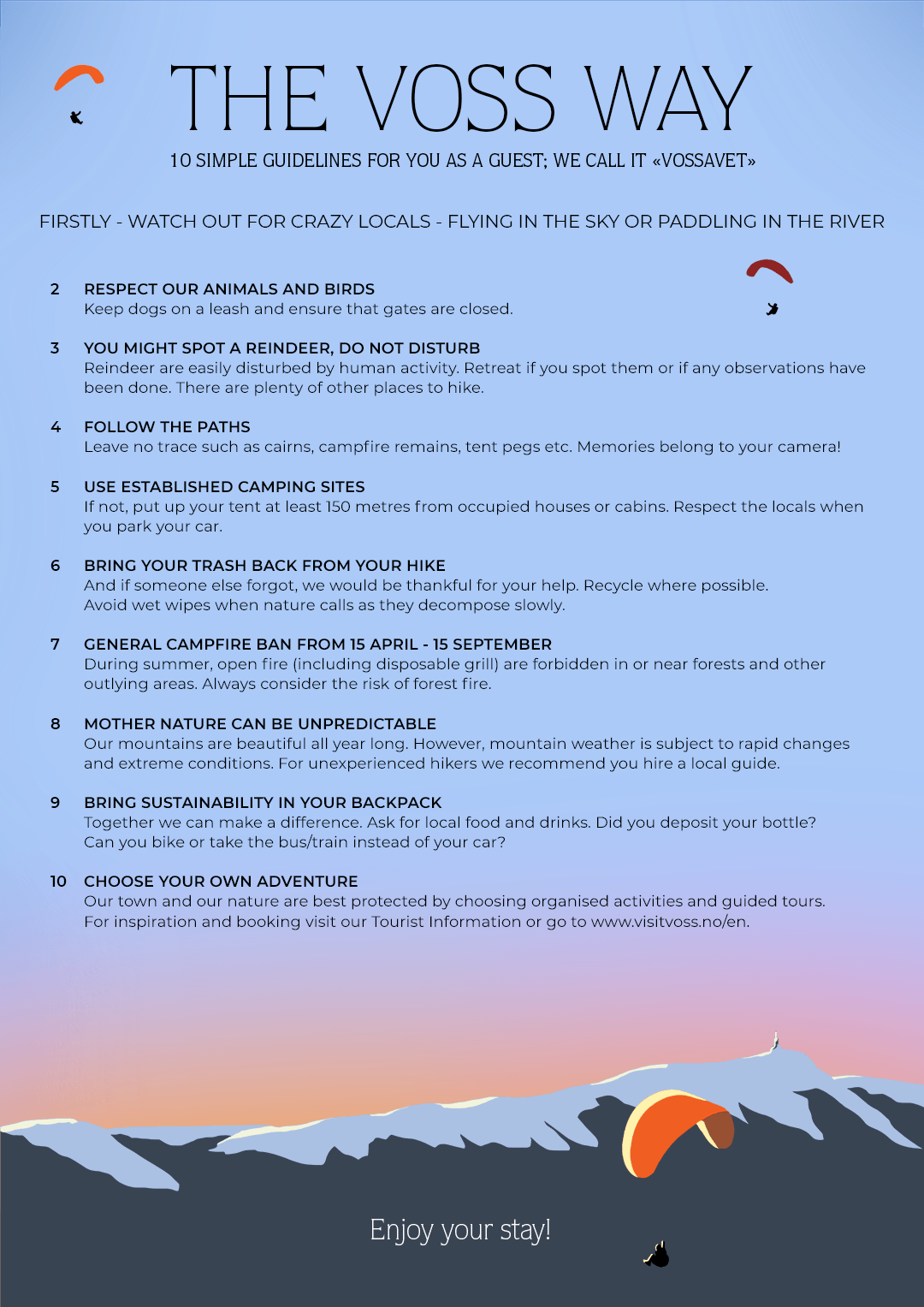 You can download our poster here.