Photo:
Sverre F. Hjørnevik
Hiking in Voss
Go trekking in the mountains of Voss and explore the scenic and varied landscapes! The best way to enjoy nature is definetely on foot, and there is a wide range of walks and hiking trails suitable for all levels. Discover a magnificent view of lakes, fjords and surrounding mountains, either by going on a daytrip of staying overnight in a cabin or a tent.
The hiking season normally starts at the end of June, and lasts until the end of October, depending on weather conditions and altitude.
The weather conditions in the mountains change rapidly, and therefore it is very important that you are well prepared. Do not go on long hikes if you lack experience and show respect for the weather forecast. Bring extra clothes, food, water, and first aid equipment. And remember – there is no shame in turning around!
Happy hiking!
Vandreturar i Vossaregionen:
 
Didn't find the hikes you were looking for? Click on the map to see hikes recommended from UT.no.  
Hikes with a guide
Would you like to have a local expert with you on a hike? Several companies in Voss offer guided hikes in the mountains. 
<% totalFilter %> filter applicerade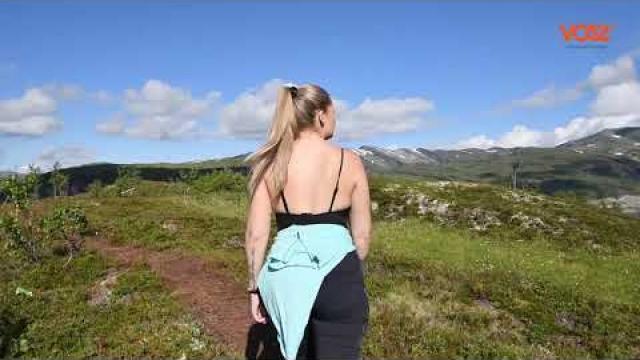 Load your backpack with:
•    Good hiking boots
•    Wind- and waterproof clothes
•    A beanie
•    Gloves
•    Wool base layer + change of clothes
•    Sun lotion
•    Sunglasses
•    Blister plasters
•    First Aid equipment
•    Headlight
•    Extra food and water
Remember that most mountains do not have cell phone reception. Save the battery or bring a wireless charger/power bank.
You can buy maps and descriptions of the hikes at Voss tourist information!