The best ski slopes in Voss
If you are an enthusiastic skier looking for the best runs in Voss - this is the article you are looking for! If you are new to the mountains of Voss it can be overwhelming trying to find the best slopes for you. The slopes in this article are for the enthusiasts wanting a bit of everything - lots of fun and pow included.
NB! Be aware of avalanche risk whenever you go off-piste. If you go off-piste the ski resort is not responsible for your safety. Don't take any risks. Read more at "Safety for ski tourers" by Visit Norway or at "Ski touring in Norway" at Varsom.no
Voss resort 
Hangursløypa and Hangurscrossen (Hangurstrekket)
If you take the gondola to the top - you can ski down the slopes Hanguren and Hangurscrossen. These are popular runs with fun natural obstacles alongside the slopes, such as small jumps, turns, and fresh powder. If you go down Hangurscrossen and ski straight down instead of following the slope, you get a great off-piste run with small cliff drops and jumps. This one is only for the experienced ones! As a bonus, you get an amazing view over Voss city center and possibly a goggle tan on sunny days.
Slope 1 and 3, t-bar lift H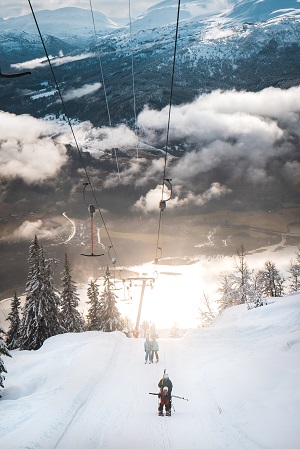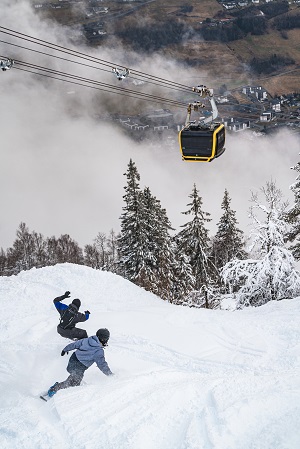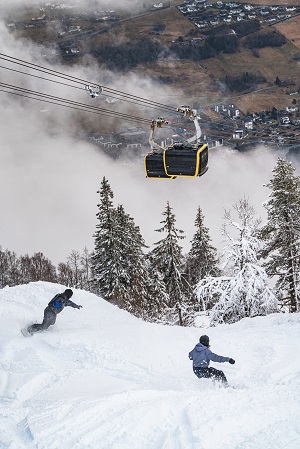 Photo: Jon Hunnalvatn Tøn, Hunnalvatn Media
Tealøypa and Slettafjell (Slettafjell)
From the top of lift Slettafjell you can go down either side of the lift. Both runs are great for shredding some powder when there's fresh snow. If you want a more challenging powder ride you can go further to the right of the lift (when facing downwards). Snowboarders may have to work a little, to get back to the lift when the snow is sticky. Slettafjell is another good rund. It has floodlights for night skiing and a park where you can work on your tricks. There is great terrain off-piste, by the slope. You can even play around here in the light from the floodlights on the slope. 
Slope 15 and 16, t-bar lift S1/S2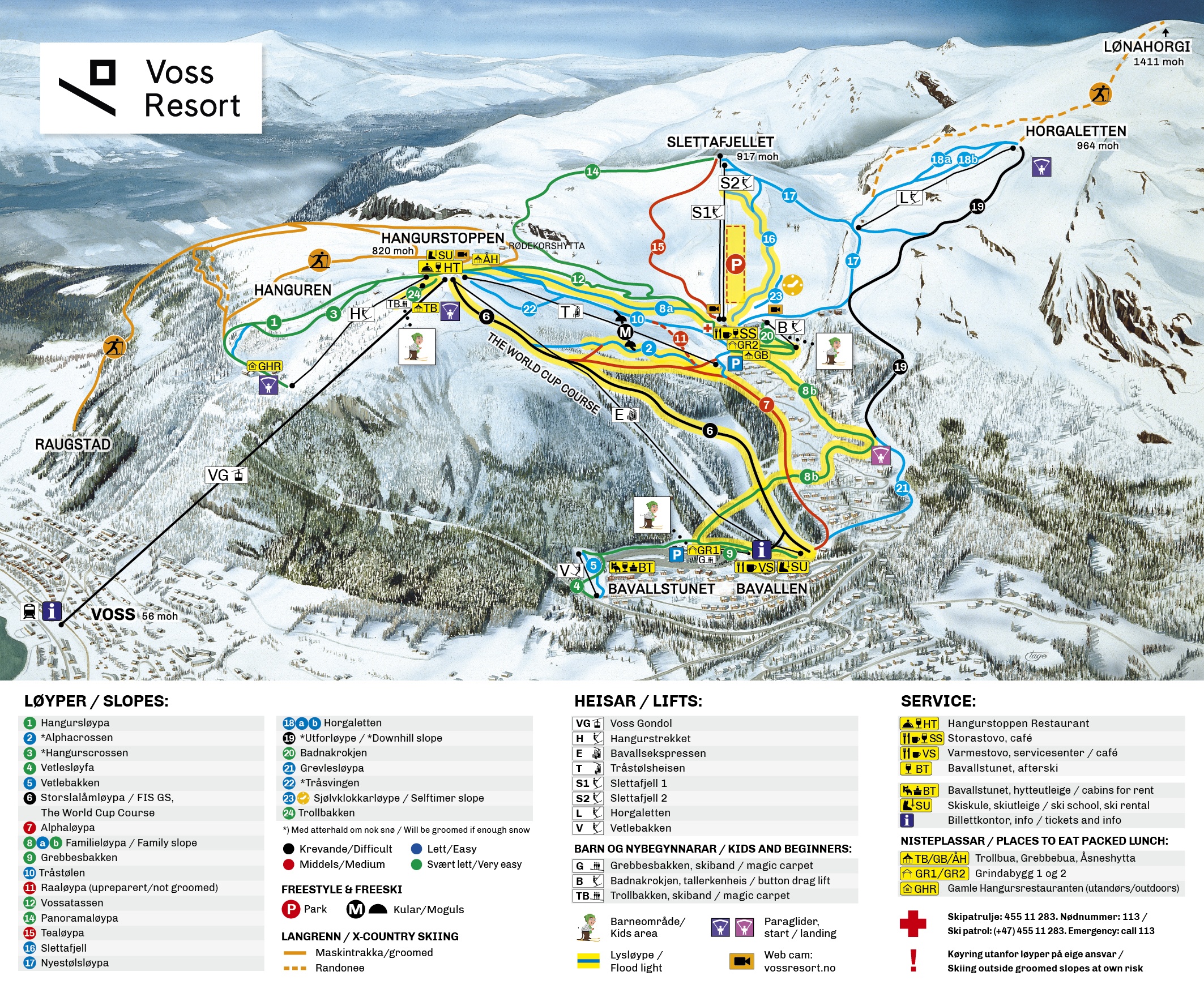 Myrkdalen
Storhaugen and Hyrtamyra (Storhaugekspressen)
Storhaugen and Hyrtamyra are on either side of the chair lift Storhaugekspressen. Both slopes are good fun with lots of powder off-piste. You can easily switch between freshly groomed slopes and untouched snow next to the slopes. It is popular amongst experienced skiers to do a powder run between the slopes, under the chair lift. 
Slope 19 and 21, chairlift H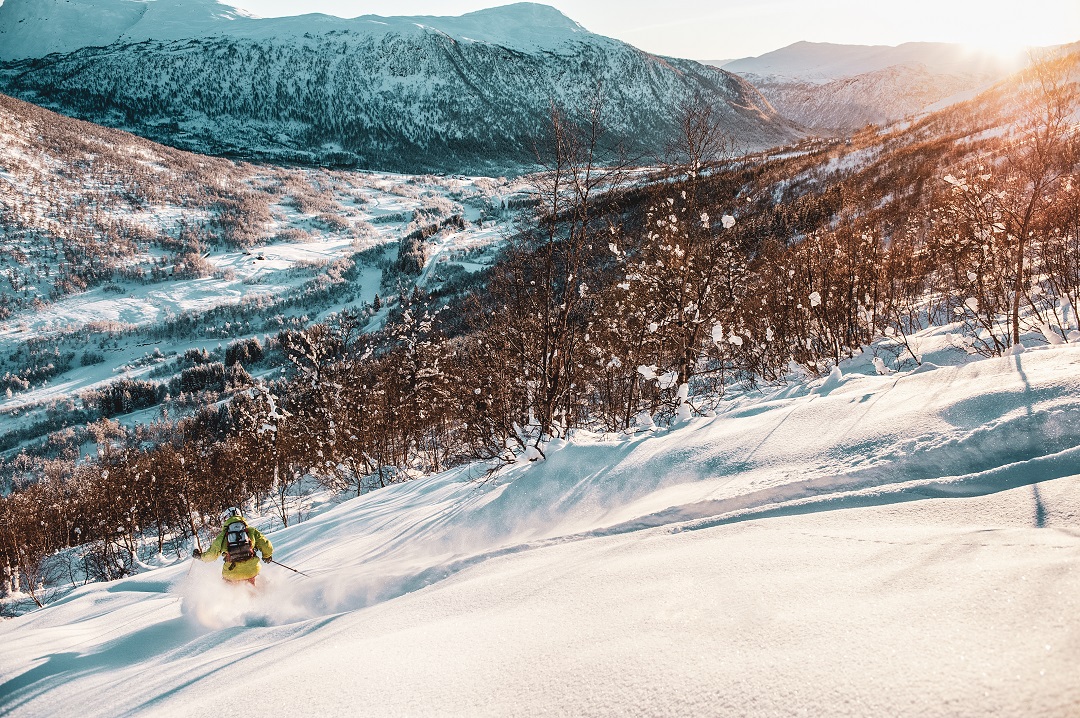 Foto: Sverre F. Hjørnevik
Kari Traa løypo and Finnbuløypo (Kari Traa trekket)
These slopes are probably the most popular amongst ski- and snowboard enthusiasts! Finnbuløypo is fun whether you choose to ride in the groomed slope - or next to it. If you are looking for untouched powder a great tip is to ski a bit further to the right (when facing downwards). This spot is wide and open, and you are very likely to get first tracks. The Kari Traa slope is just as fun. If you're an alpine skier you can enjoy carving down the freshly groomed slope. There is also powder to be found on the left side of the piste (when facing down). For experienced skiers: there is a huge river by the slope that makes a cool halfpipe run, that is possible to ride from time to time. Remember that the river has to be frozen and there has to be enough snow. You also need speed to ride it. Ask the staff before trying! 
Slope 9 and 10, t-bar lift D
Klaus Finne riding the river halfpipe: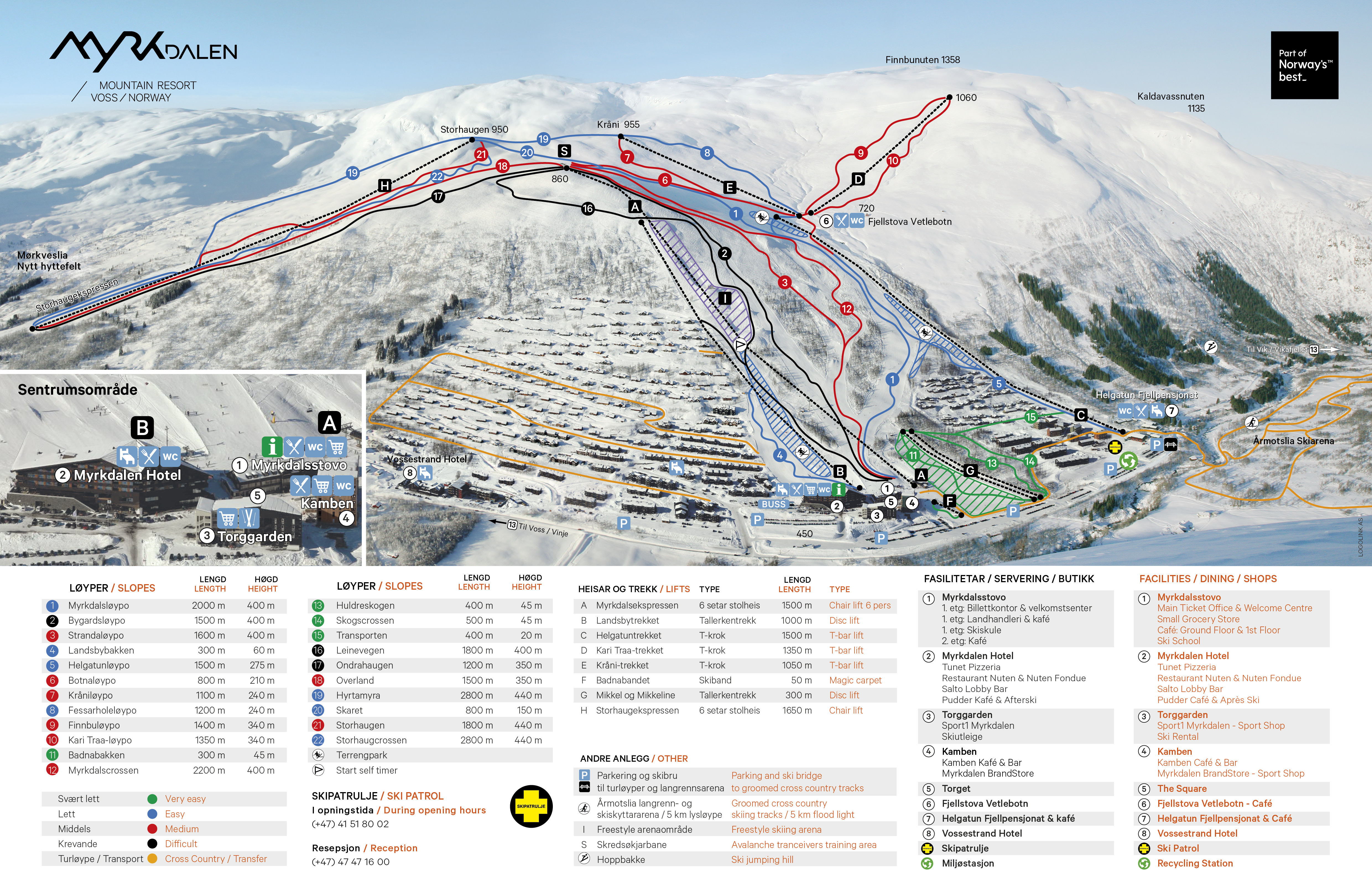 <% totalFilter %> filter applicerade