The perfect long weekend on Voss and in Hardanger
High peaks, narrow fjords and culinary highlights in spectacular nature. Hardanger and Voss offers the wildest western Norway and Norway can give. Here are three tips for a long weekend in our region.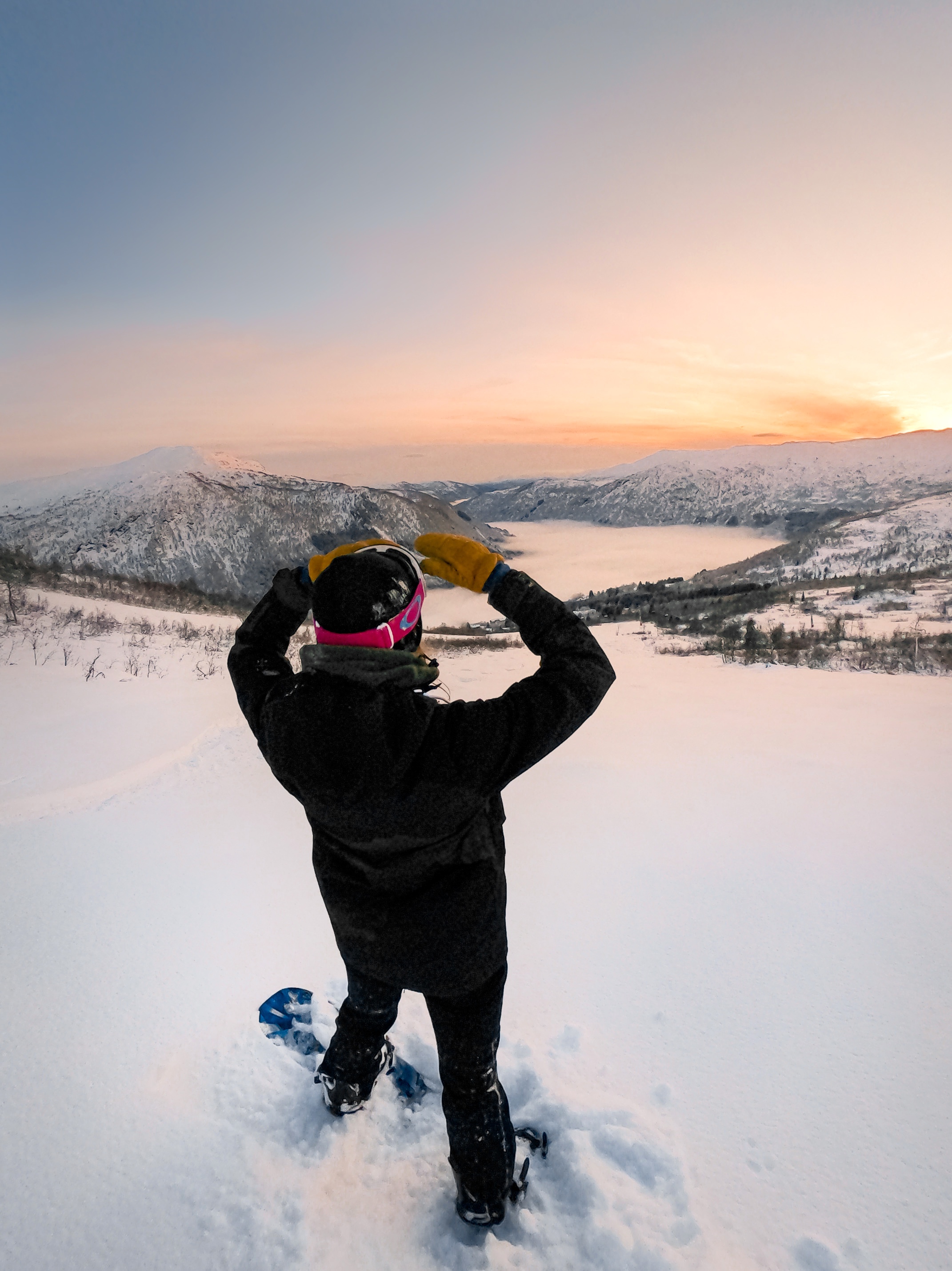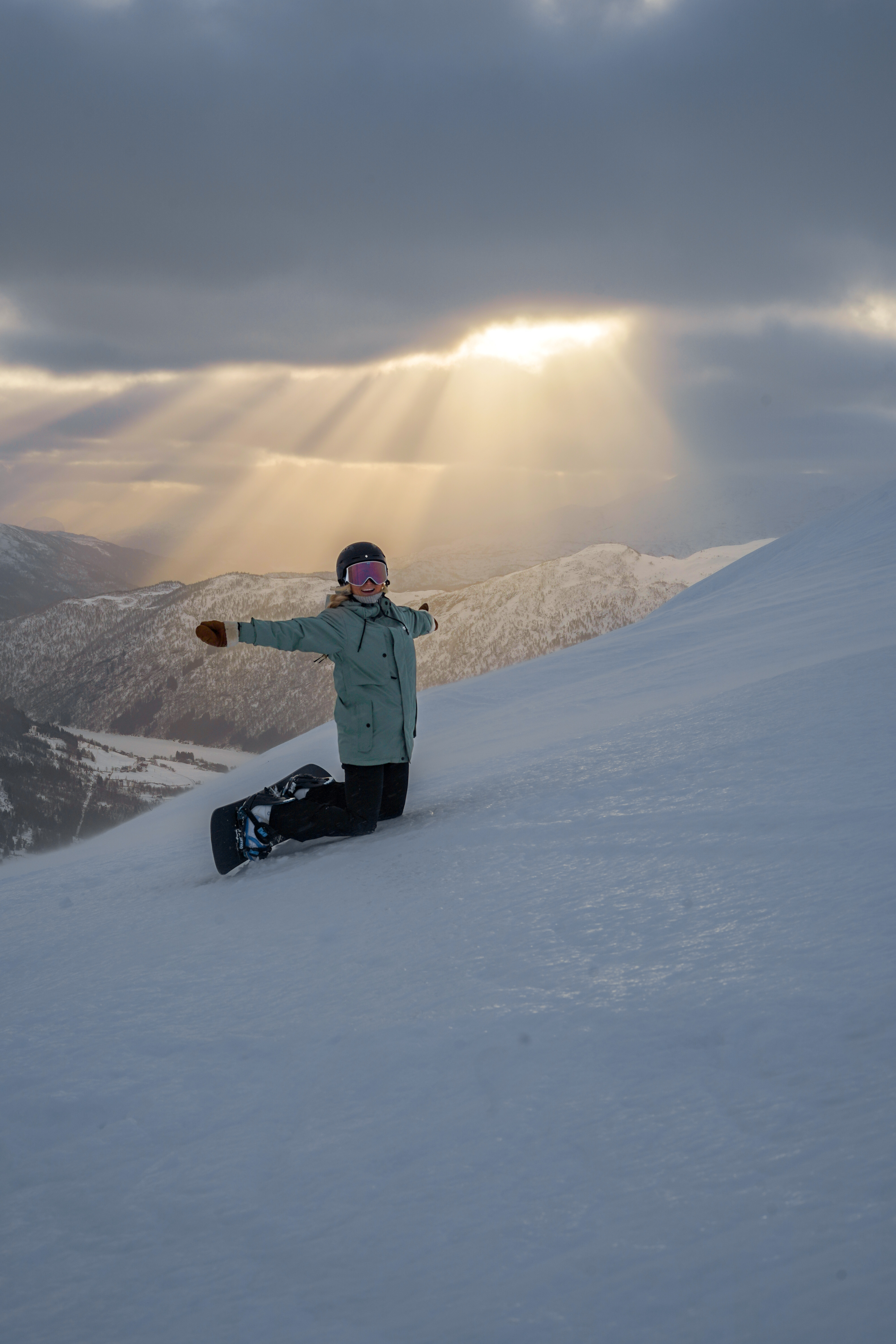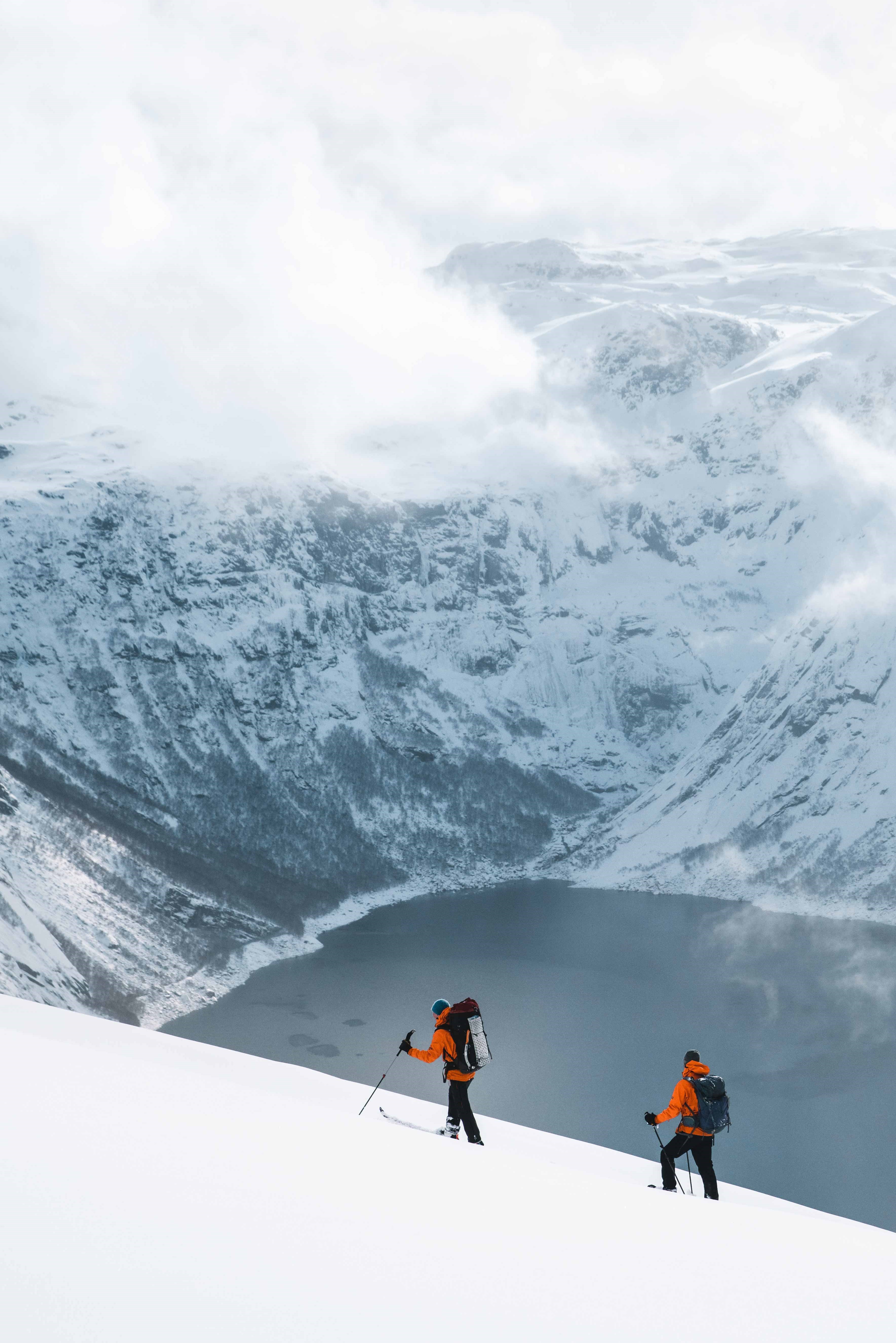 Ski touring and ski resorts. Photo: Karoline Fosse. / Ski touring Photo: Visit Hardanger
Some might think that Hardanger and Voss is the same place, and we can not blame them. In addition to sharing borders these two popular travel destinations both have nature and attractions few other regions can offer. More Norwegians take Voss and Hardanger to their heart. That is not so weird when you think about all the things you can experience. Voss with the extreme sport, skiing and the gondola - Hardanger with cider, Trolltunga and the fjord. This gives Norwegians who love to travel an exceptional starting point to experience two unique regions on a simple, practical and not least a memorable way. 
And to make it even simpler for you, we have put together three specific proposals for a long weekend and/or a longer stay in the heart of Fjord-Norway. 
Tips nr. 1
Thursday: Check in at Hardanger Panorama Lodge to relax - this is a treetop cabin out of the usual in Ulvik. Only the view over the fruit village and Hardangerfjorden is worth the stay. 
Friday: In Ulvik you will find the only fruit- and cider route in Norway. Go between three different fruit farms and taste the cider from Hardanger and other noble drops of the region.
When dinner times comes up, we can recommend taking the trip to Brakanes Hotel. They can offer a rich and well-balanced menu with local commodities. 
Saturday: Cross-country skiing, alpine skiing, mountain skiing or ski touring? What is your thing? No matter what you like the most, you will find a place in the ski resort or the mountains on Voss. Maybe take a trip to Voss Resort or Myrkdalen, both among the biggest ski resorts in Norway. Or have you tried the cross-country tracks in Voss ski- og tursenter (skiing and hiking area), where the Norwegian championships in cross-country skiing was held a few years ago?
Check in on Park Hotel Vossevangen or Scandic Hotel, both are in the city centre. Enjoy a better dinner, a tour in the wine cellar or a wine tasting at Park Hotel. 
Sunday: Everyone can fly! Before you go home you have time to do one more activity. On Voss they have the world's first vertical, recirculating wind tunnel, and here everybody can fly! End the weekend with an airy experience, which will give you a taste of doing a freefall.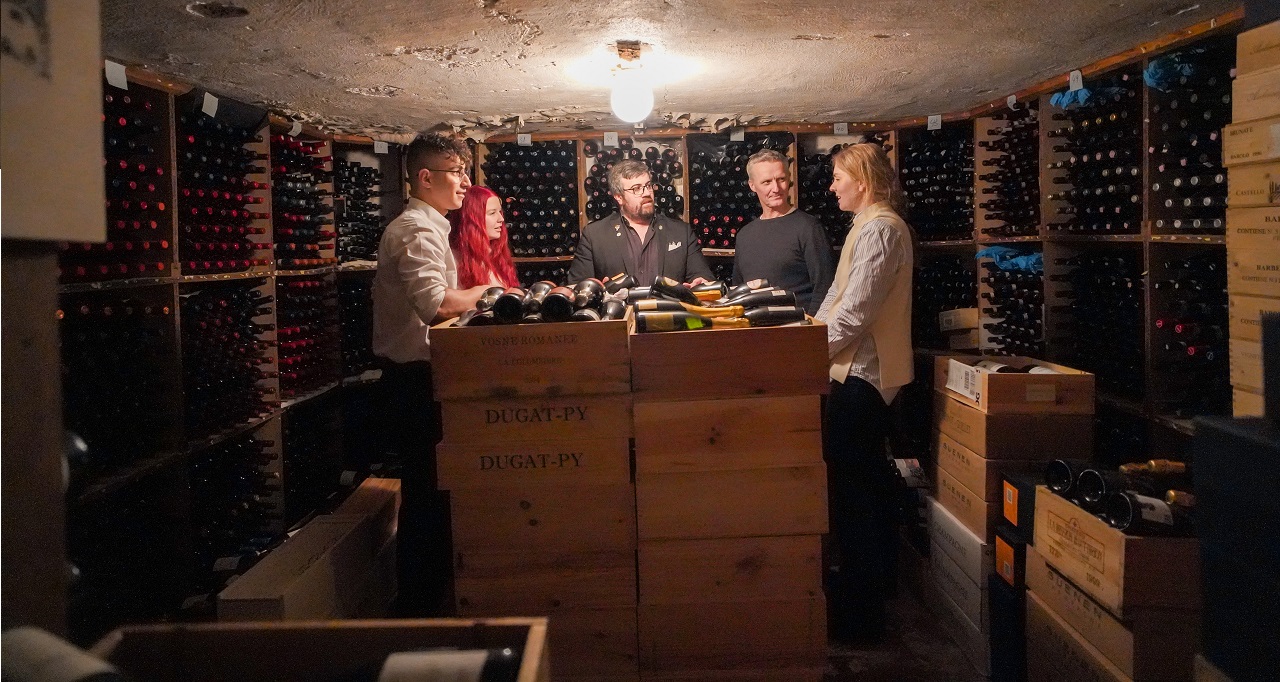 Did you know that Park Hotel Vossevangen has one of the world's best and biggest wine cellar? Photo: Karoline Fosse
Tips nr. 2
Thursday: The adventure begins at Park Hotel Vossevangen or Scandic Hotel, both in the city centre. Order a tour in the wine cellar at Park Hotel Vossevangen, and enjoy a better meal afterwards with fine wine from the treasury of the hotel?
Friday: Check in and breath out at Hotel Ullensvang. Enjoy the calm atmosphere in Sørfjorden with a nice spa with both indoor- and outdoor pool. Drive along the National Tourist Road Hardanger and take in the contrast of nature on close hand. Along the route you will pass one pearl after the other. A good tip is to stop by all the cider farms by the road! You will not regret it. 
Saturday: Avoid the queues, take on your snowshoes and join a winter fairy tale to Trolltunga with a guide. The landscape is quite different in the winter, but professional guides from Trolltunga Active will make sure the trip is safe. Trolltunga is spectacular all year around but seeing it in its winter coat is something else!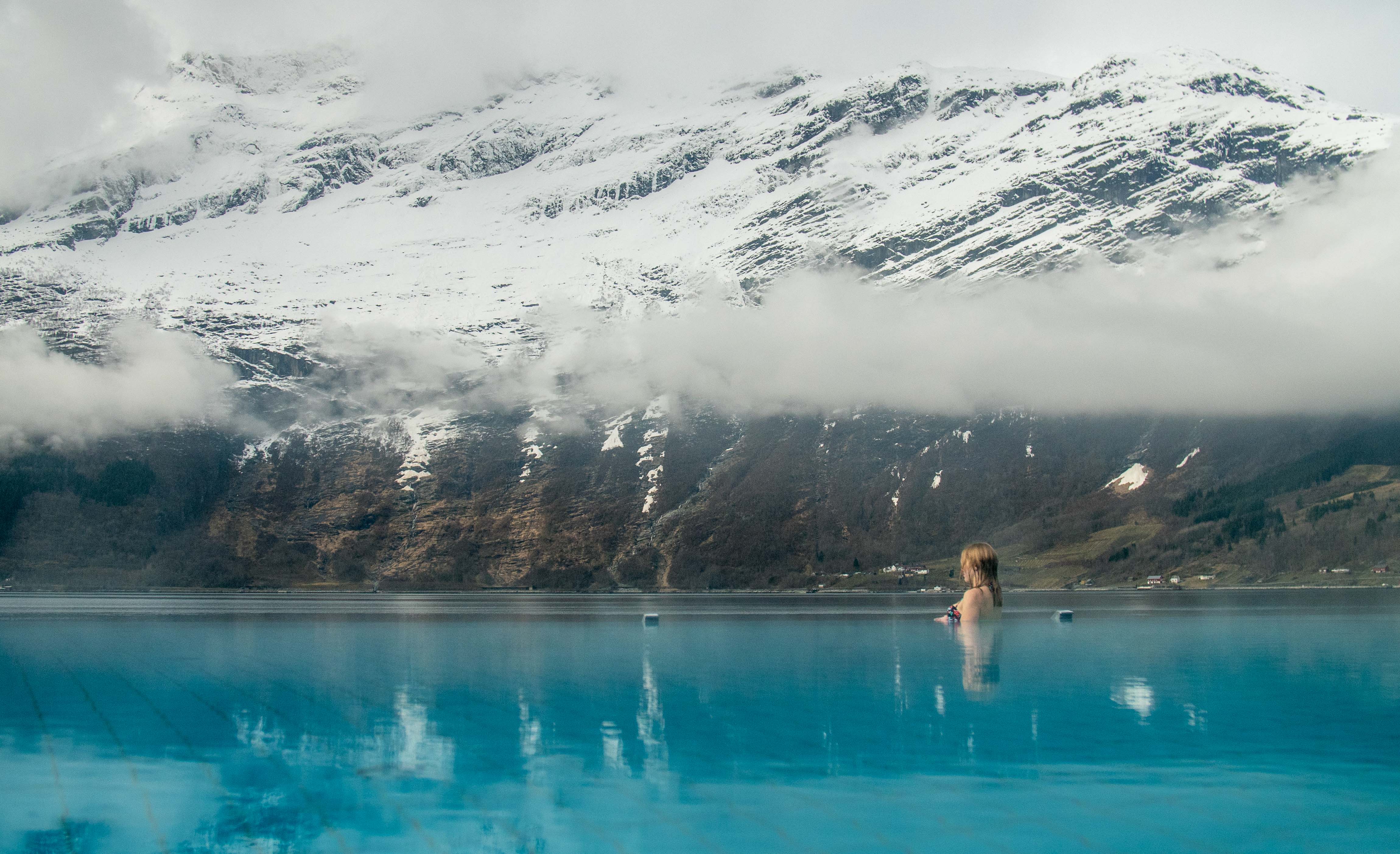 Hotel Ullensvang i Lofthus. Photo: Visit Hardanger
Tips nr. 3
Thursday: Check in at Store Ringheim, a charming boutique farm hotel. Take an easy night at the hotel, or explore the real culture of Voss with a visit to Smalahovetunet with dinner?
Friday: Treat yourself to a unique experience. Go to Eldhuset på Dale. A firehouse experience is a small break from the world outside the old walls. 
The firehouse experience is a condensed version of firehouse brewing. Here you get to see on of the central parts of brewing traditional beer. The host Kjetil talks about brewing farm beer and the history of the firehouses, and what he does in a brewing process.
There will be smelling and tasting of juniper-extract. Tasting of brew made from "kveik" and simple serving of local cured meats. 
In the afternoon/night we recommend taking Voss Gondol up to Hangurstoppen Restaurant. Enjoy a better meal with a beautiful view over Voss. 
Saturday: Straight on the other mountains from Voss, lies the tightest and most narrow fjord arm in all Hardanger. Botnen and Fykesundet is something else with steep mountainsides, spectacular waterfalls and hidden pearls only available by boat. Take part of this miraculous experience on a guided RIB-tour with Hardangerfjord Adventure. A good tip is to have your camera ready!
The trip starts at Hardangerfjord Hotel in Øystese, which can offer one of the largest, if not the largest, cider collection in the whole region. The hotel has a big focus on short-travelled food and local delicatesses. It does not hurt that the newly opened Hardangerbadet, with a view over the mountains, fjord and Folgefonna, lies in the same building. The same thing can be said about Spildegarden, which has both cider and apple juice, and has dishes that titillate the feelings of food- and drink enthusiasts. 
The hotel is a perfect starting point to experience both Hardanger and Voss at its best - both for high pulse activities and for those who seek peace in a calming atmosphere. 
 

Voss Gondol. Photo: Jon Hunnalvatn Tøn, Hunnalvatn Media