Utforsk elvene på Voss
Dei fyrste som forelska seg i elvene på Voss var ekstremsport utøvarane og det er også dei som kjenner elvene best. Bli med dei på tur så får du sjå dei aller beste og skjulte perlene!
<% totalFilter %> filter applicerade
Explore the Rivers in Voss
The first who fell in love with the rivers in Voss were extreme sport athletes, and they are the ones who know the rivers the best. Join them on a trip and they will show you the secret gems!
Rafting on Raundalselva river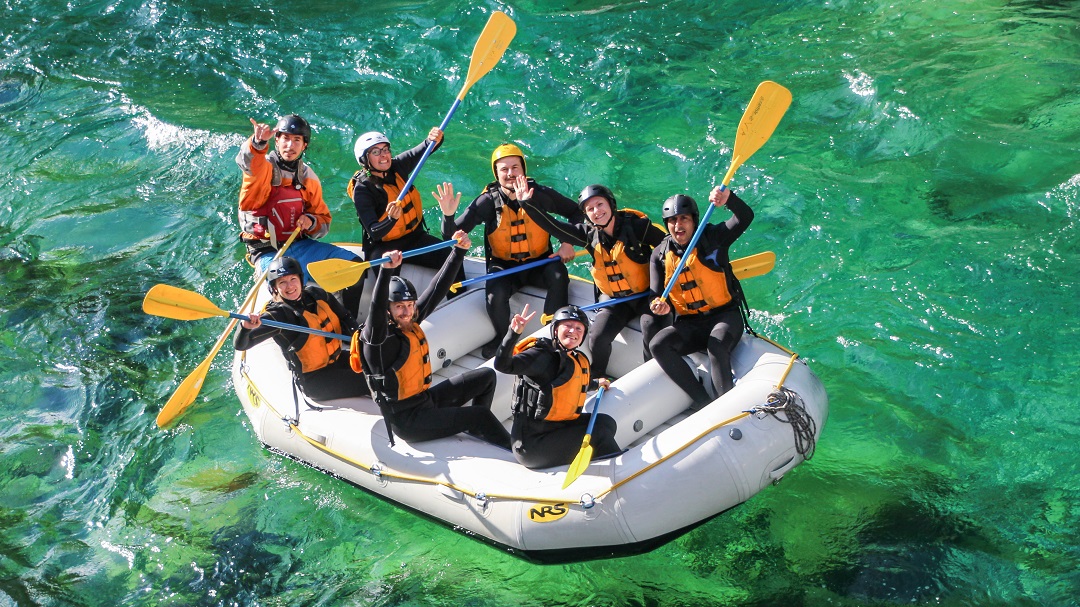 Photo: Voss Active
The rivers in Voss are not only gorgeous in photos, but they are also nature's roller coasters. Go white water rafting with Voss Active or Outdoor Norway. Rafting is the most popular summer activity in Voss. It's fun and suitable for beginners and those with more experience.  The water level decides if the trip will be on Strandaelva river or Raundalselva river, both rivers of high international standards. 
Tandem kayaking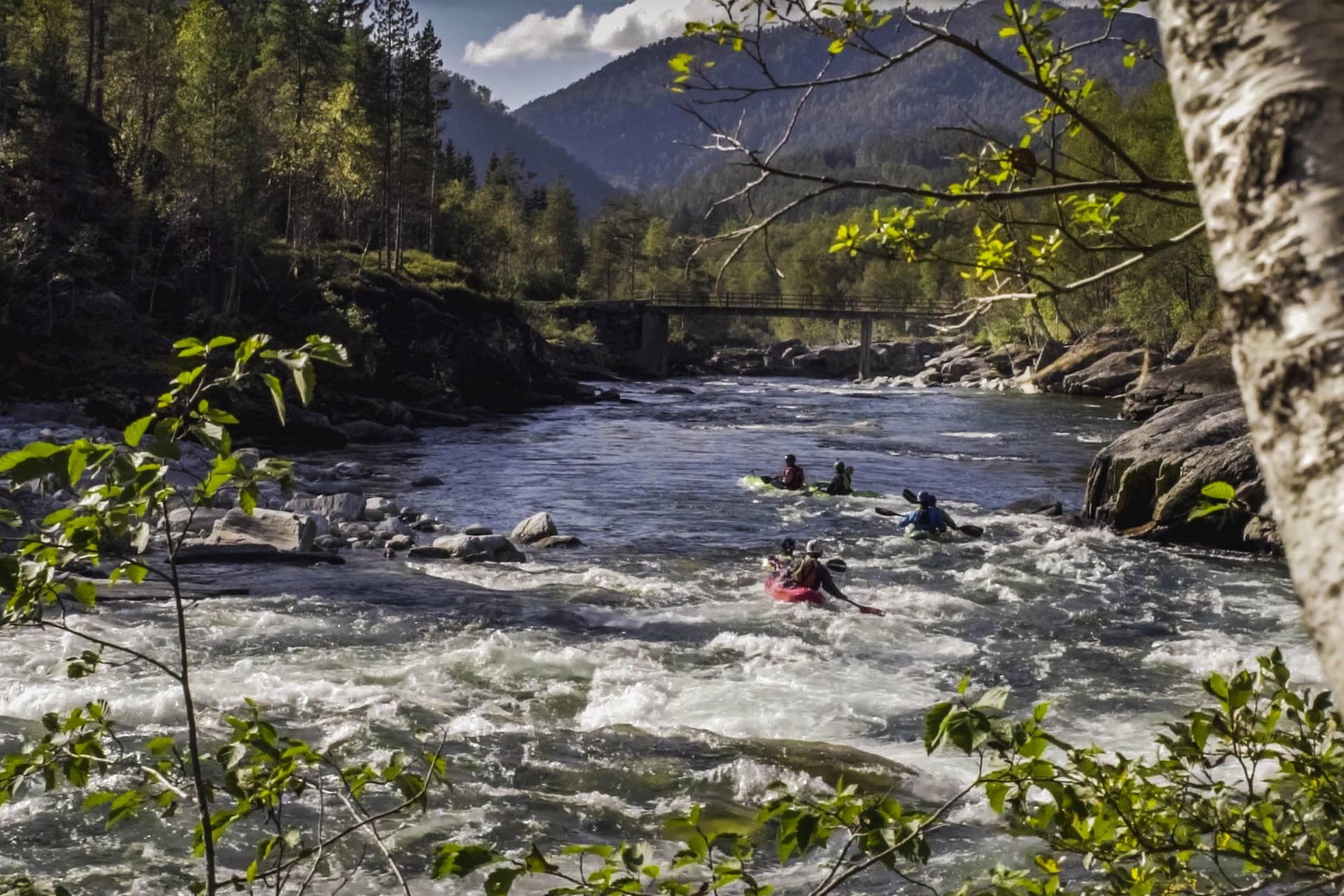 Photo: Outdoor Norway
Try tandem kayaking and feel for yourself the power of the river. It doesn't matter if you have little or no experience- you sit in the front and the guide will sit in the back and steer the raft. You will get to experience some of the best rivers in Europe. 
Guided SUP trip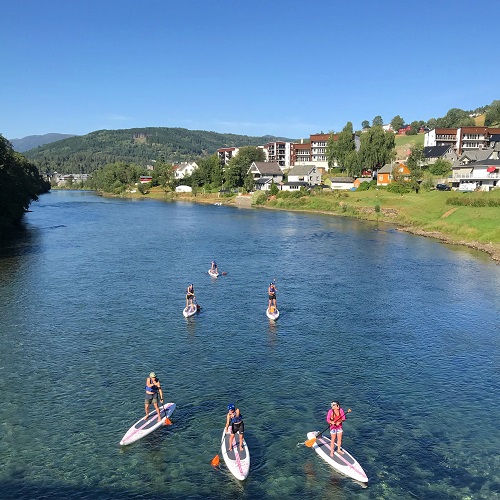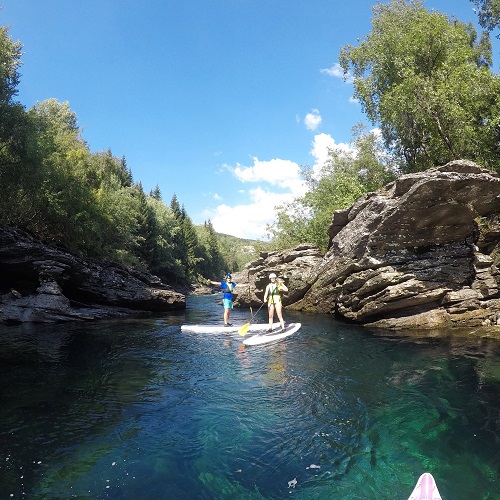 Photo: Outdoor Norway
We will start the day on lake Vangsvatnet with SUP board instructions, then we go to the river Vosso. You will get to SUP down the river with our fully qualified guide! There will be plenty of time for swimming and exploring the river close up. 
Canyoning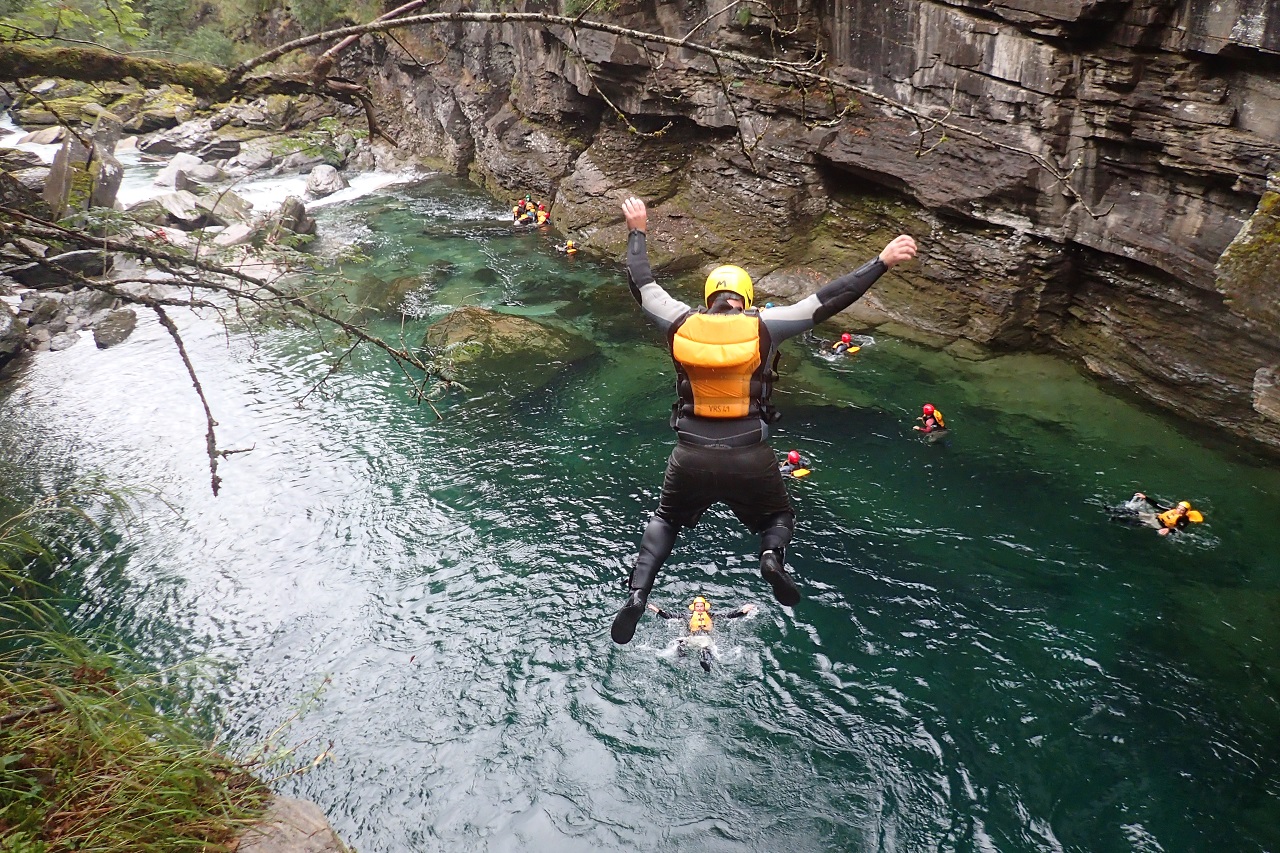 Photo: Voss Active
Canyoning is an exciting activity that is offered when water levels are low. You get to explore a canyon in the spectacular Raundalselva river. Wearing a wetsuit, helmet and lifejacket you change between swimming, climbing and jumping along the river in the canyon. 
There is no rush on any of the activities and you will have plenty of time for swimming and taking pictures. 
More activities on the river: