Cheap activities to do in Voss
Need some activities that are budget friendly and wont break your wallet? Check out these activities:
The children's area "Grebbesbakken" is located in Bavallen and is free. Here the children can get a safe start skiing. The 50-metre-long magic carpet has a gentle incline and is easy to get on and off. It is the ideal area for the little ones to practice to become good at skiing, both cross-country and alpine. The ground is also used by adult beginners who want a soft start.
"Trollbakken" is also a free children's area with a magic carpet. This is located at Hangurstoppen and is best reached via the gondola.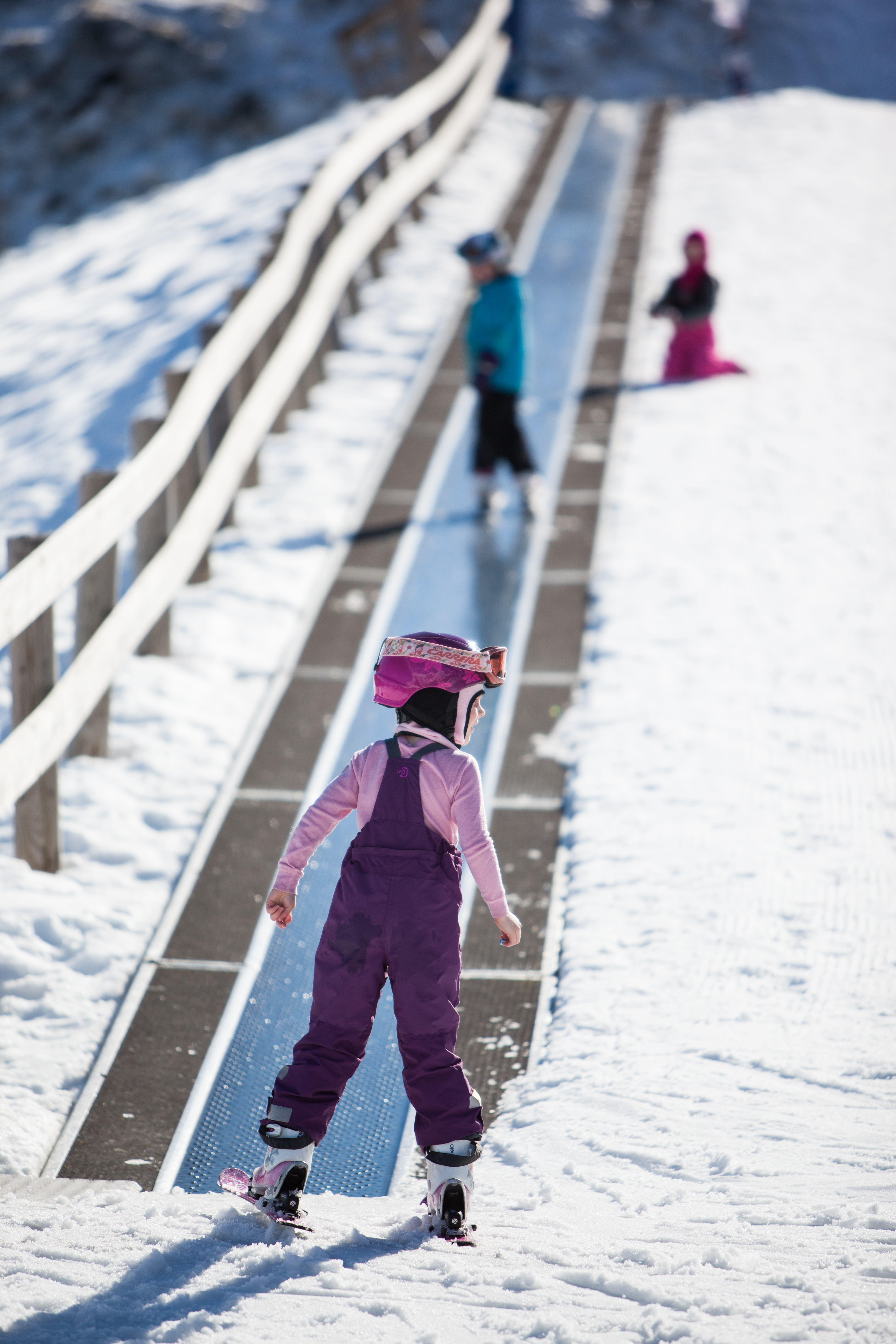 Photo: Voss Resort 
In Myrkdalen you will find many kilometres of groomed cross-country skiing tracks perfect for cross-country skiing and ski touring. Fill your backpack with firewood, a shovel, some snacks and drinks, and strap on your skis right outside Myrkdalen Hotel. Ski around the stadium, build a ski-jump and play in the snow or go on a long trip to "Revhaugen" or "Bygdadalen". After the ski trip, enjoy dinner at Tunet, a great pizza restaurant at Myrkdalen Hotel.
Parking is free at Myrkdalen Hotel.
 
Voss Ski og Tursenter has many groomed trails for cross-country skiing and is a great starting point for ski touring. It is only a 20-minute drive from Voss city centre. You can choose between trails overlooking Voss, short laps around the stadium, or fairytale-looking trails between snow-covered trees. With the little ones, it's nice to walk from the stadium or Herresleitet up to the little cabin. It is open to anyone so that you can enjoy your lunch inside in case of wind.
Price: Parking here costs NOK 100 for one day. We encourage you to drive together if there are several of you going up.
Read more about cross-country skiing in Voss here. 
 
At Voss Hostel you can enjoy the outdoor spa feeling in their wood-fired sauna. It's extra fun if you go swimming in the lake or rolling in the snow between sessions in the sauna. You can rent the entire sauna if you are a group or go to a drop-in session every Monday and Friday.
Price: NOK 150 per hour, per person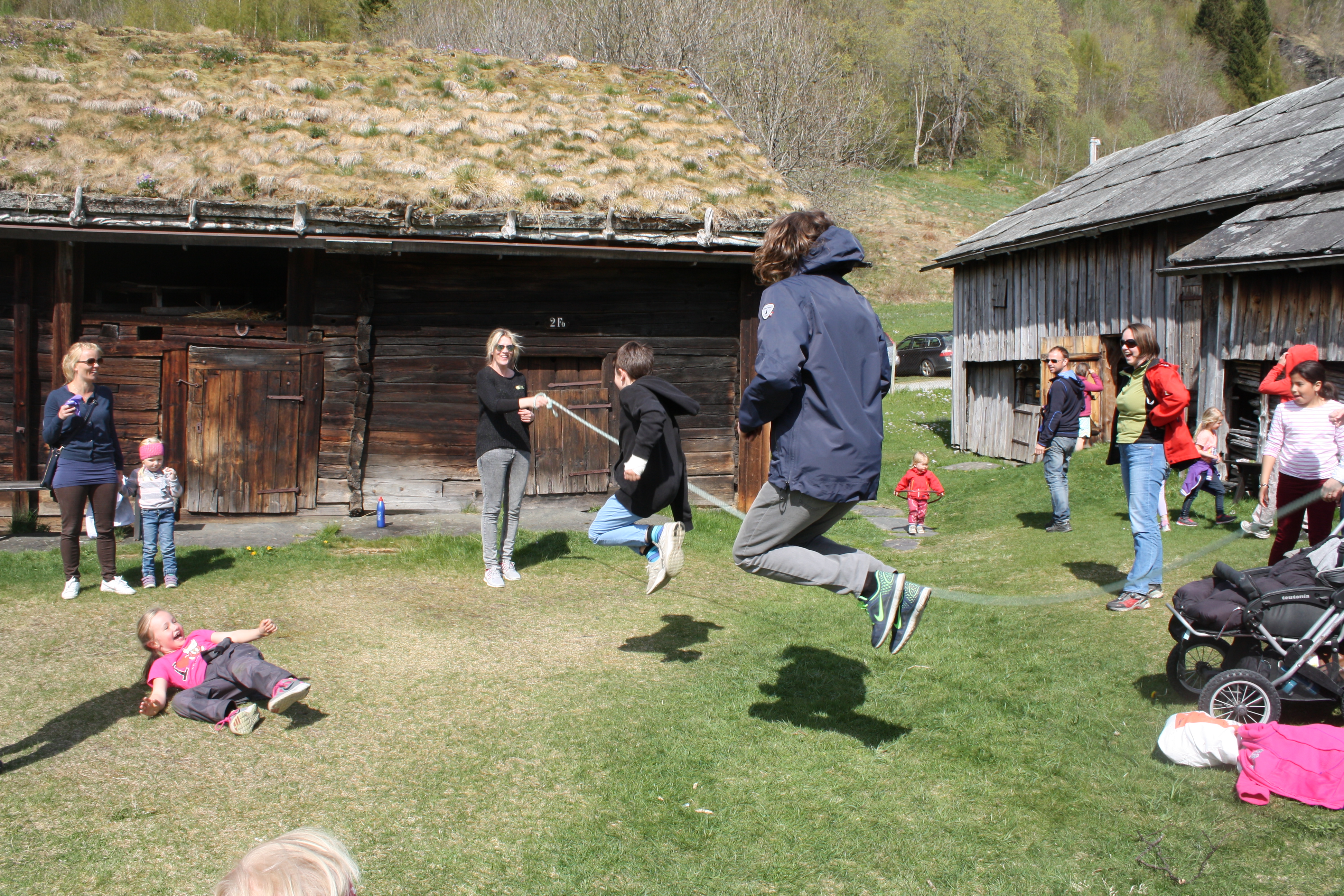 Voss Folk Museum arranges activities and theme days for children throughout the year. In winter, they have one of the best toboggan runs in town and organize a sledding day, you can borrow a toboggan board if you need to. They also have a great exhibition which is available all year round. Here you can walk through Vangen in the 1930s in a computer game-like program and see what the shops might have looked like in Vangen at the time. We recommend joining a guided tour of the exhibition if available (included in the entrance ticket).
Price: NOK 115 per adult, children go free
Opening hours in winter:
Mon-Fri 10 am-3 pm
Sunday 12 pm-3 pm
Voss Bowling is a large activity center with several exciting indoor activities, located in the middle of Vossevangen. The indoor playground is spread across 3 levels and is more than 300 square meters. The children can jump, climb, balance, shoot on a target with the ball cannons, play in the ballpit and slide down various slides.
On weekdays it is a little cheaper:
Bowling from 100 pp
Playland, children 1.5 - 17 years: NOK 165
 
Skydive Voss
Skydive Voss has the best playground in Voss at their base. They have also added a pump track, that used to be in Vangen. In addition to all the elements in the playground, watching the planes and all the skydivers coming in for landing is great fun. You can get food and drinks at their café Landinga Café.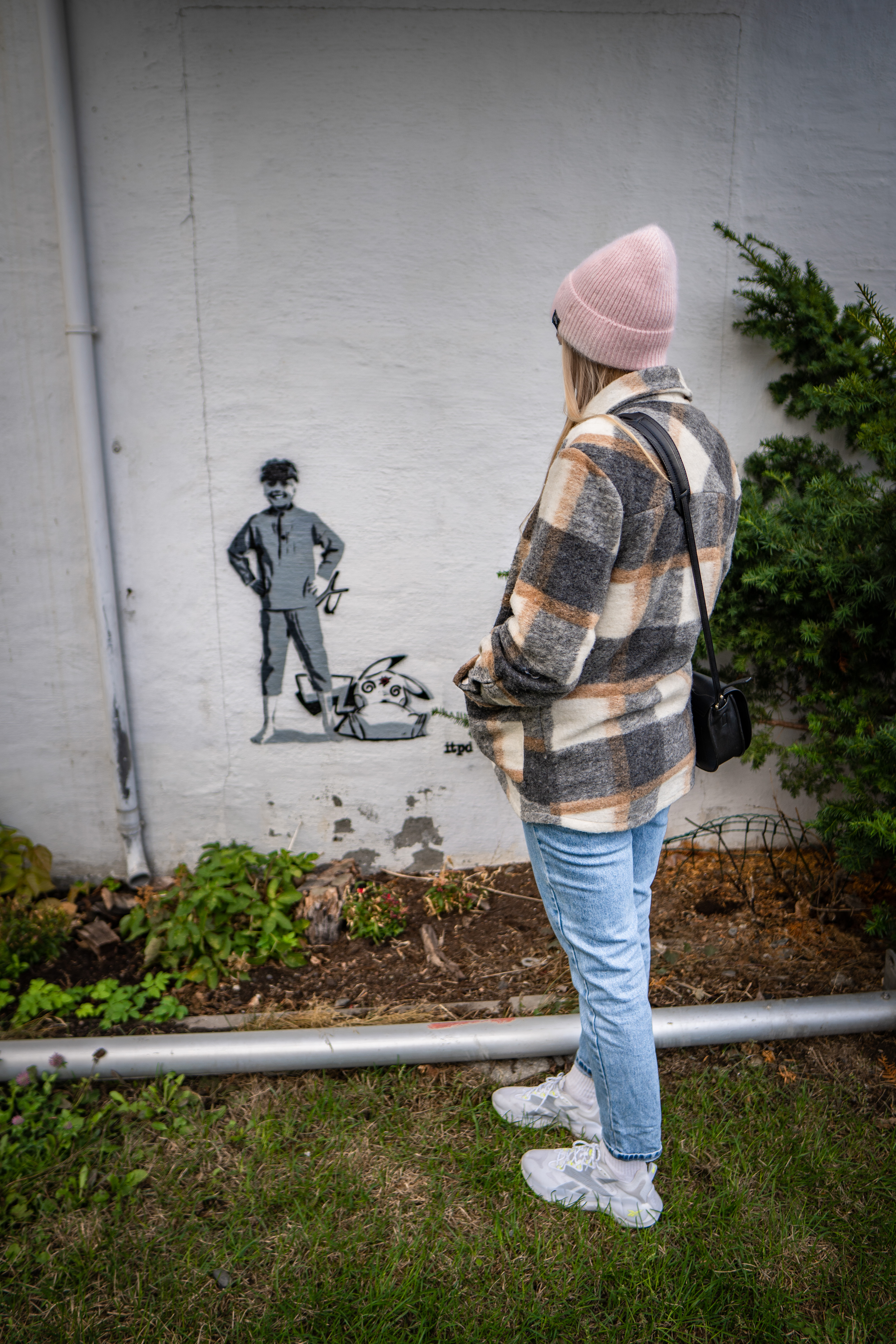 Walks in Voss city centre
Street art in the city centre: go for a walk in the city center and see if you can find all the works of street art in Vangen. Feel free to use our guide "Street art in Voss".
Use up the energy in Voss Aktivitetspark. Voss Aktivitetspark is located between Prestegardsmoen and Prestegardsalleen, here you will find exercise equipment (which for many children functions as a playground), a skating rink, and two beach volleyball courts. Inside Prestegardsmoen there are many trails to explore and a long beach you can walk along.
Bergsliløypa is a cultural footpath that goes through the center of Voss. 7 stops tell the story of the three Bergsli artists. See the posts here or pick up a brochure from Voss Tourist Information or Voss Folkemuseum.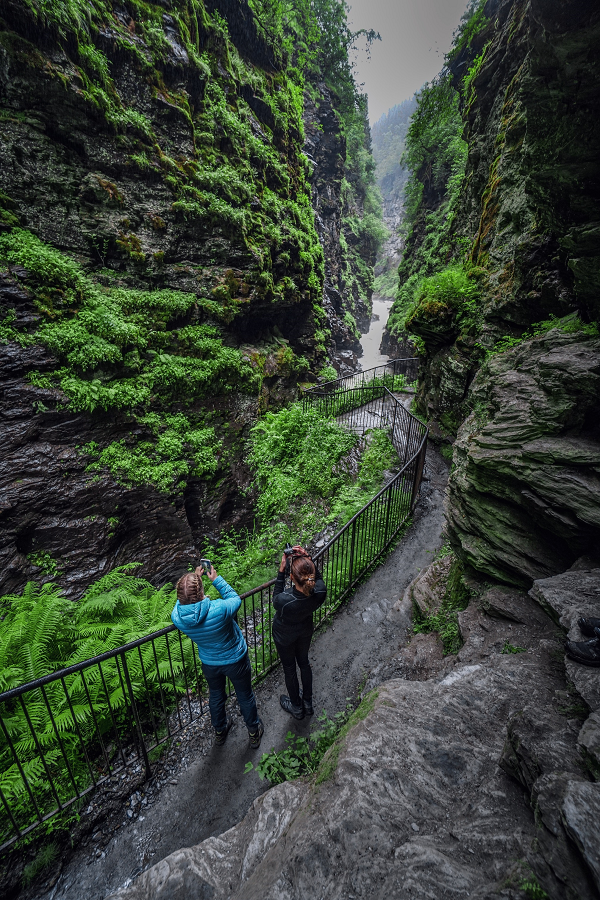 Bordalsgjelet gorge
Attractions
Set aside some time to look at the attractions in the city center and around Voss. There is a lot of history here that goes far, far back in time. Here are some attractions you don't need to pay to see:
Vangskyrkja is in the middle of town and is a natural stop for most people who visit Voss.
Bordalsgjelet gorge (spring, summer, and autumn only) is the most popular natural attraction in Voss. The pathway has several lookout points where you can look down the spectacular gorge or take your next Instagram photo. You can walk, cycle or drive to Bordalsgjelet. The walk from Voss city center is very nice, so we recommend walking.
Nesheimstunet is presumably an old chieftain's seat from the Viking era. It is located at the northern end of Lønavatnet, about 16 km outside Voss city center. There are no fixed opening hours at Nesheimstunet, but the outdoor area is open to the public.
Not far from Nesheimstunet you will find Tvindefossen waterfall. The waterfall is 110m high and is a major attraction. The waterfall has several levels and many believe it is man-made because of its striking shape. The waterfall is especially beautiful during spring when the water levels are high.