Photo:
Voss Fallskjermklubb
Voss - the adventure capital 
Are you planning a holiday where you can unwind and escape the world? Then Voss is the place to go this year. The great thing about Voss is that the next cultural experience, adrenaline-filled activity or a picturesque hike is always just around the corner. Everything is set for a memorable holiday in Voss both in the air, on water, and on land.  
Choose an adventure in Voss - you won't regret it. Voss is known for the extreme sports festival and the people here really know how to utilize the elements to the maximum to create memorable experiences. 
A breath of fresh air
To get the very best view of Voss and our beautiful nature you should get up high... sky-high. True adrenaline junkies can paraglide from Hanguren mountain or experience up to 50 seconds of freefalling at 200 km/h skydiving with Skydive Voss. 
A more chill ride in the air can be found right in the city center at the largest and most modern gondola in northern Europe - Voss Gondol. The gondola takes you from 56 to 820 masl in 8,8 minutes. At the top, you get a spectacular panoramic view of Voss. Don't forget about Voss Vind, a wind tunnel where you can get the skydiving experience in a safe and controlled environment. Fly like superman!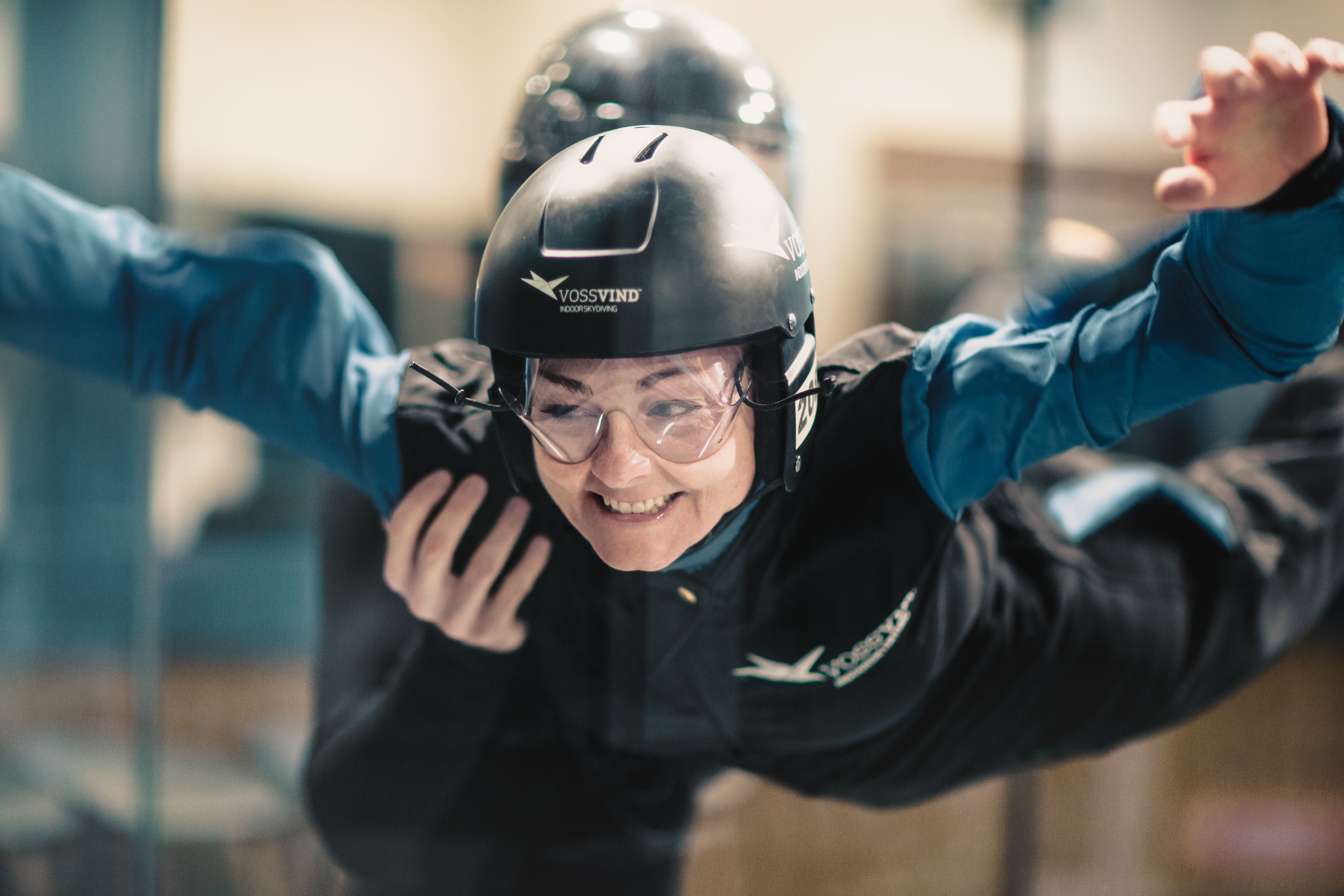 Photo: Sverre F. Hjørnevik
 
Don't miss: Our entire summer activity collection
Wet and wild
There is an incredible selection of water-based activities in Voss. Choose between rafting, river kayaking, sea kayaking, guided river SUP tour, fishing, canoeing. Rafting is the most popular summer activity in Voss and is suitable for both newbies and experienced rafters. The rafting season is longer than most people realize, and runs from may through october. Voss is known all around the world for its beautiful rivers. Rafting in Voss is a memory for life - guaranteed!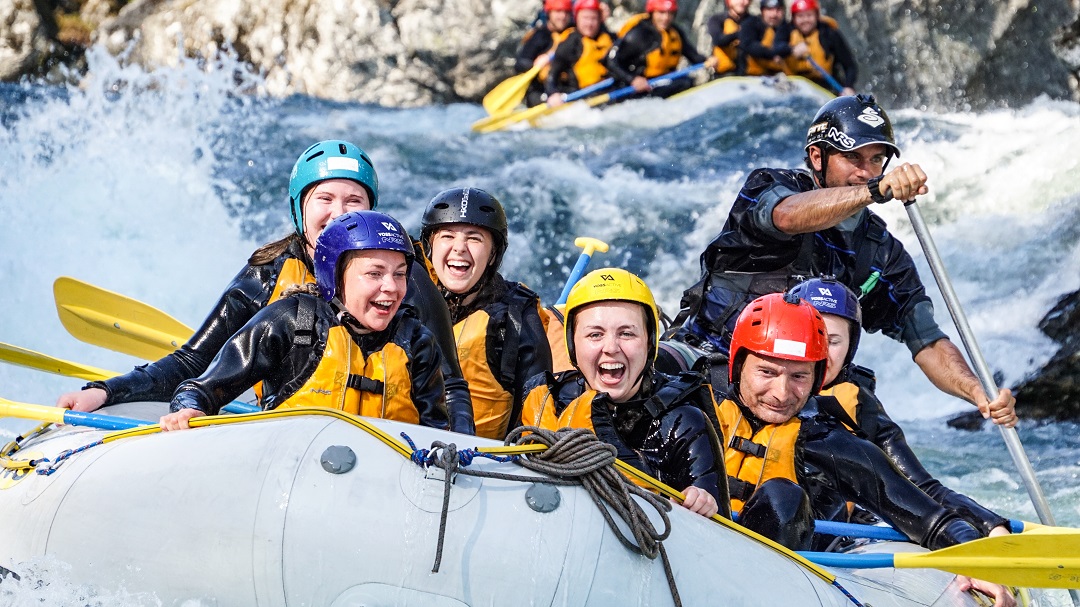 Photo: Voss Active
If you want to do even more water-based fun you can do a two-day river kayaking class or a two-day sea kayaking class. Lake Vangsvatnet which you find in the middle of town is great for both swimming and activities like SUP-boarding. In the morning of a calm day the water is usually completly still, which makes for great photos. If you have a car we recommend exploring the rivers and waterfalls around Voss. 
 
Don't miss: Cultural, historical and natural attractions in Voss
 
Experience the mountains - hiking and biking
Surrounded by mountains and magical nature there are endless opportunities to hike and/or bike in Voss. At the top of "Oksen", you get a stunning view of the Hardangerfjords, even on cloudy days (see photo below). Don't have much experience hiking? Join Wild Voss on a guided hike. If you are short on time we recommend walking to Bordalsgjelet. This hike follows a flat trail and takes you just outsite the city center where you can see a george created through thousands of years. The gorge is actually the third item on our "Top 10 instagramspots" list, so it is worth the walk!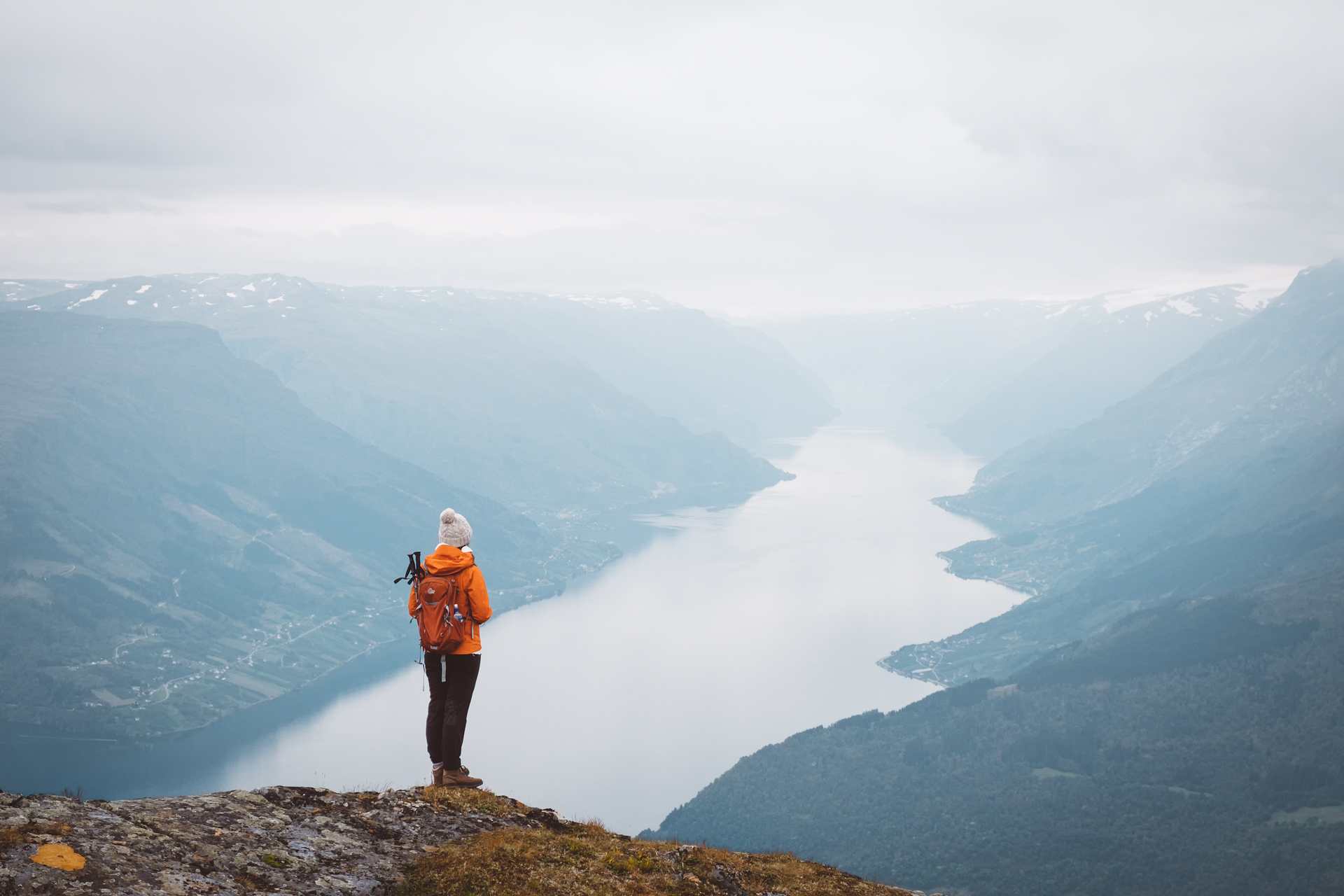 Photo: Outdoor Norway
If you want to go on a bike ride instead, there are guided bicycle tours and rental bikes available, both electrical and regular bikes. Go on a Bike & Hike tour by the fjord Nærøyfjorden - a trip that starts in Myrkdalen and offers both cycling and hiking in majestic landscapes and there is a instamoment around every turn!
8 must-do activities in Voss
<% totalFilter %> filter applicerade
Voss for foodies
The food culture is strong in Voss and the small village in Western Norway is known for just this. Let yourself be tempted by this video or see our overview of nearby restaurants with the most local food on the menu: Local food from Voss, in Voss
Sweet dreams
Stay in a unique boutique hotel, a top modern hotel in the middle of town, or rent your own cabin. Check out our accommodations here:
<% totalFilter %> filter applicerade