Photo:
Jon Hunnålvatn Tøn, Hunnalvatn Media
The Voss Guide
Voss is the adventure capital of Norway. Throughout the years the destination have worked together with one common goal: providing guests with a variety of activities and experiences. Voss is well-known for many reasons: a great skiing destination; extreme sports; for our surprisingly large amount of Olympic medals; for our stunning nature and unique culture; and last, but not least, for our delicious and traditional local cuisine.
Voss is a destination that works hard on sustainable tourism. Together with the travel industry, Visit Voss works towards sustainability in all stages. In June 2021 Voss was rewarded the badge for "Sustainable Travel Destinations". 
Come experience Voss!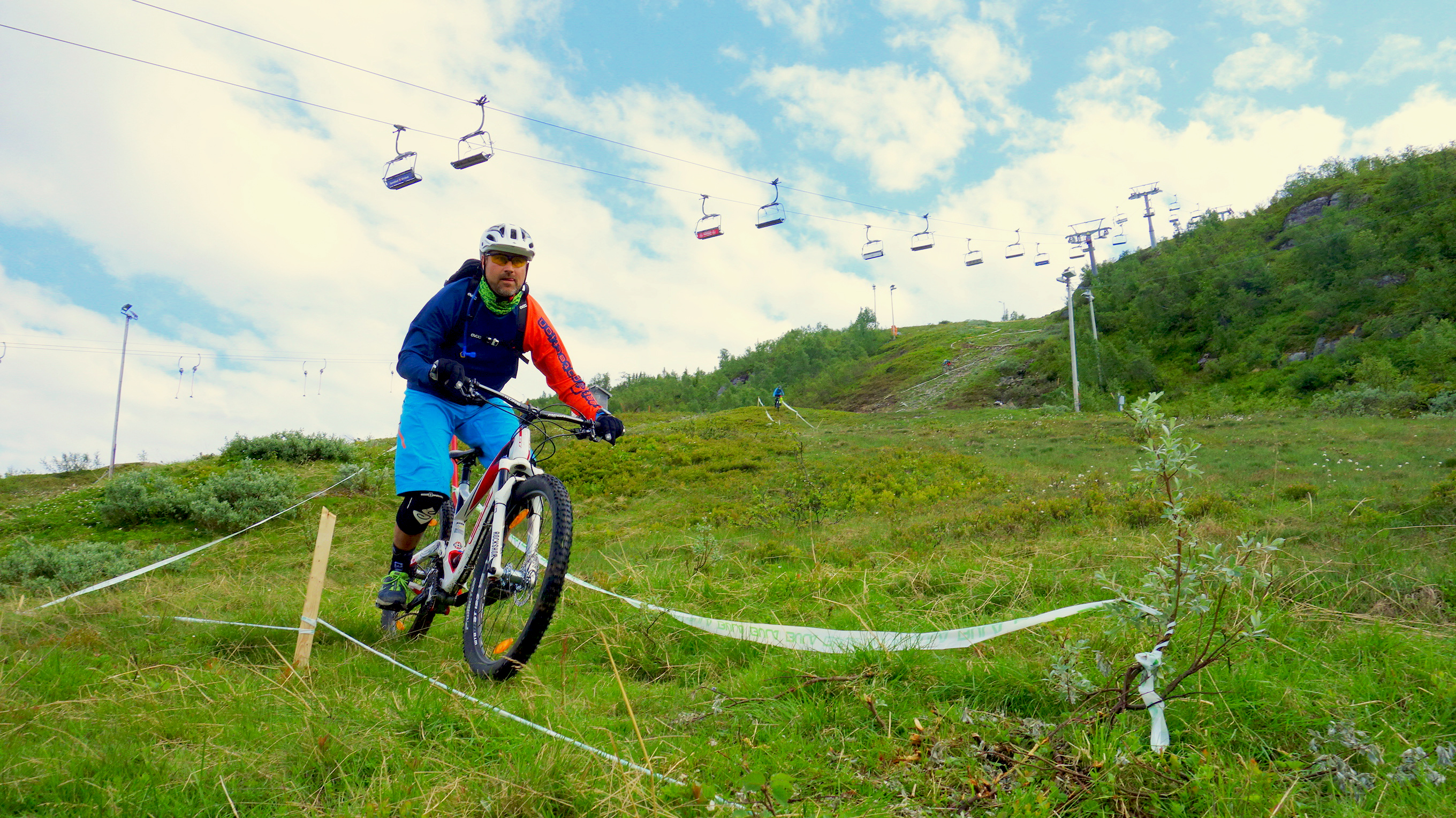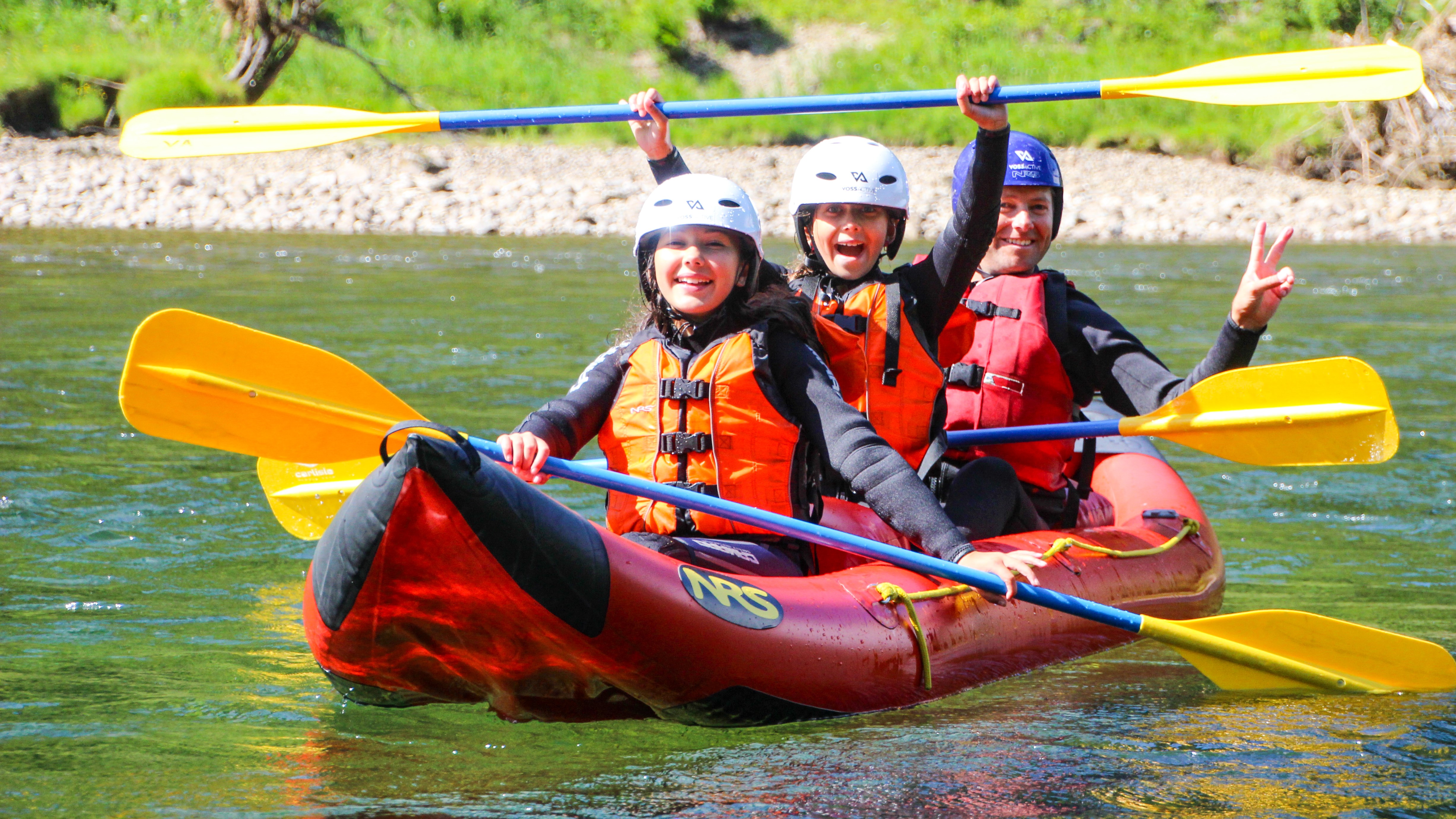 Food and beverage
The food culture in Voss is built on long running traditions that are still standing strong, and our town is known for just this. A journey to Voss offers unique culinary experiences. Vossafår (salami) and smalahove (sheeps head) are just two of many great foods you should try. Most of the restaurants here use local produce and they serve homemade traditional cuisines. Vangen Cafè and Flor'n at Store Ringheim are among the best when is comes to using local produce and suppliers.
See the selection of restaurants in the town centre of Voss and in Myrkdalen here
Voss also have longstanding traditions with beer brewing, something that is still practiced. It is especially the world famous yeast Kveik, which' use goes far back. This yeast is still used today, both in microbreweries and more traditional farm breweries. Most of those with liquor licences have a broad selection of local brews and will happily help you find something of your liking. If you want to start a conversation with a local, just enquire at the bar about which beer is the best. Several of the breweries accept visitors, such as Voss Fellesbryggeri. 
Culture
Voss has a rich culture – and the history is fortunately well preserved. 
Finnesloftet is a banqueting hall from the middle ages – built in year 1295! Vangskyrkja (the stone church in the town centre) dates back to year 1277 and is also worth a visit. 
In the folk museum of Voss in Mølstertunet, there is a clustering of old farm buildings that has been there since people lived and farmed there several hundred years back. A fantastical glimpse into our history!
Hedleberget is a slate quarry in Kyte, filled with history in spectacular surroundings. Here they put on concerts and tours, and there is a beautiful culture trail that you can walk with lots of information. 
Nesheimstunet's location has a great view over the lake Lønavatnet. This farm has always been run by a single user, not shared between several – which used to be the common practice in Voss. It is believed that this place used to be home to Viking chiefs during the Viking age. 
Read more about our unique attractions here
Sport history: At the time of writing, Voss has 98 Olympic and World Championship medals. This is proof of a rich sport- and ski history, that stretches back from Jon Istad's first biathlon medals in the beginning of the 1960s to Sjur Røthe's Would Championship gold medal in 30 km skiathlon in 2019.
 
Finnesloftet
Waterfalls and gorges
If you want to find serenity and experience nature up close we recommend visiting some of the waterfalls around Voss – such as Tvindefossen and Skjervsfossen.
The gorge Bordalsgjelet is also a great nature attraction located within walking distance from the town centre. There you can witness how the ice has shaped the landscape throughout thousands of years. Taking a trip down Stalheimskleiva in the summer is also a must-do (currently closed for maintenance)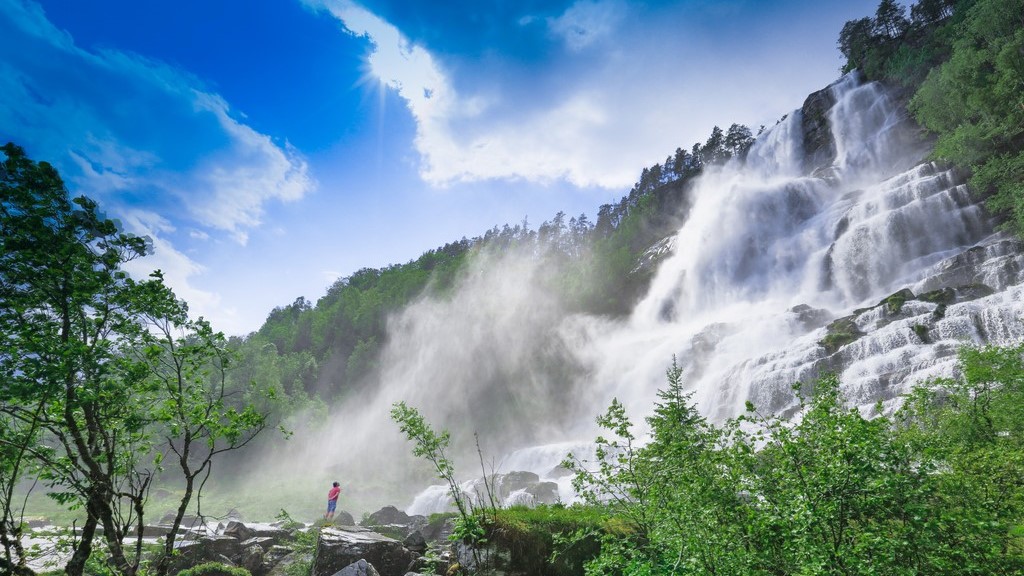 Tvindefossen
Hiking
The mountains surrounding Voss are fantastic for both short and long mountain hikes, many of the hikes have panoramic views of glaciers, fjords, mountain ranges and lakes. See our top five mountain hikes here. With Voss as your base you have many opportunities – everything from hikes lasting just a couple of hours to hikes over several days with sleepovers in cabins or tents. 
If you are looking for a more challenging hike you can walk to Breidskrednosi via Rimstigen. Your reward when you reach the top is a spectacular view of Nærøyfjorden. The hike offers mostly alpine terrain and is about 16-17 kilometres long. We recommend bringing a guide. There are several operators that offer guided hikes in Voss. Oksen, Kiellandbu and Karaldenuten are also mentionable hikes in the area with spectacular views of fjords. 
The hiking season in Voss usually starts around the end of June and lasts until the end of October – depending on the amount of snow in the mountains. 
The mountains around Voss are vulnerable, and we ask that everyone respect nature and the animals that live here. We have made a collection of simple guidelines called "The Voss way", that we hope that everyone will follow.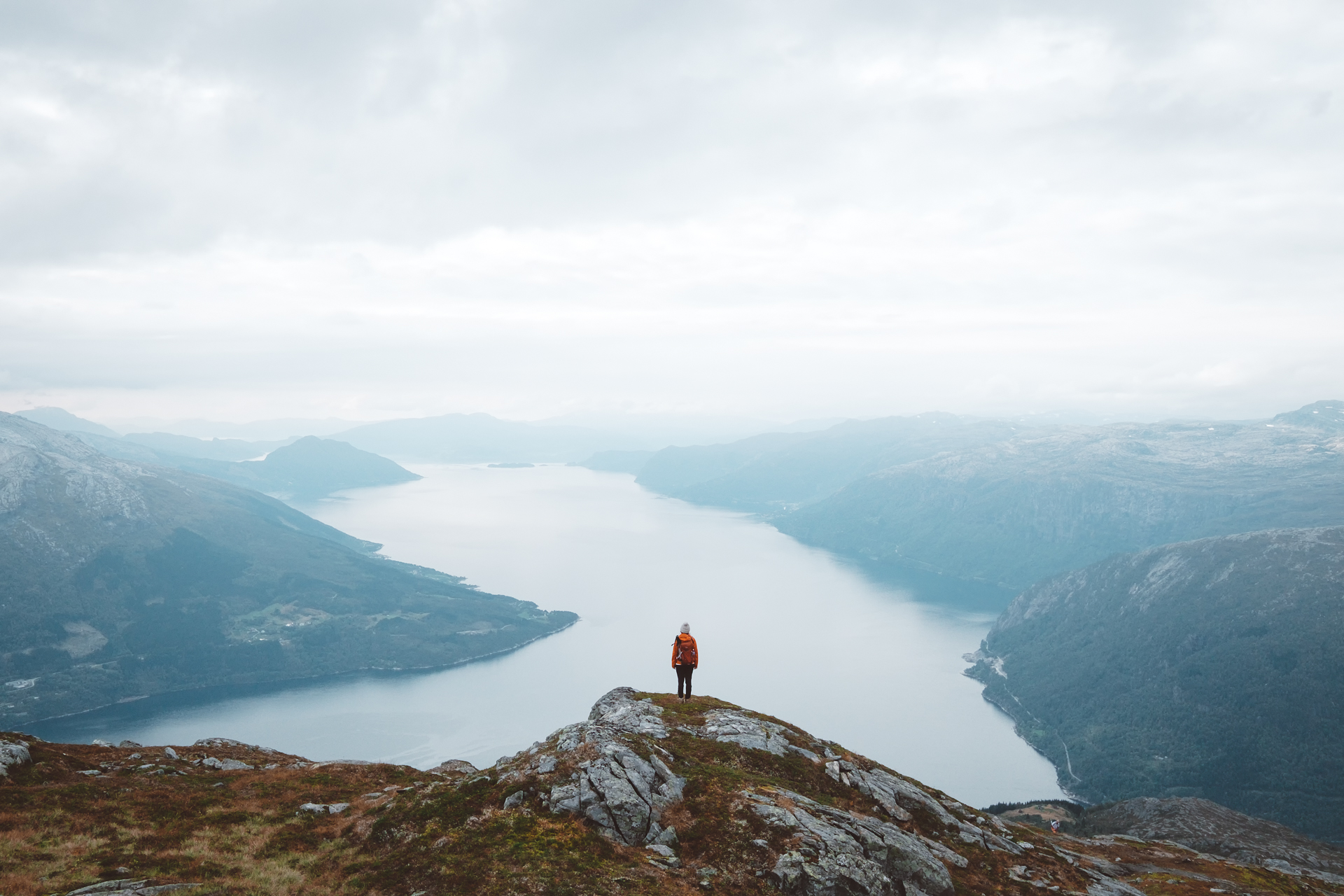 Voss Gondol
A perfect base point for everyone that wants to experience the nature in Voss – whether you are bringing children, elders, or extremely active people – is Voss Gondol. The gondola is the largest and most modern gondola in Northern Europe. It starts at Voss Station (56 masl) and ends at Hangurstoppen (820 masl). The gondola runs continuously throughout the day – all year. During the trip up you have a spectacular view of Voss, as well as panoramic views of lakes and mountains surrounding Voss. 
Hangurstoppen is the ideal starting point for your hike. You can take a short walk with the stroller around the panorama path og go down the MTB trails down the mountain. You can also try tandem paragliding or cross country and downhill skiing in the winter. The trail Grebbesløypa is a great round trip for children, it is about 3 kilometres long in friendly terrain at Hangurstoppen. Here you will also find Voss' largest restaurant, where they serve homemade meals made from local produce. 
Activities
If you are searching for recommendations for an eventful summer holiday, preferably with adrenaline and excitement, Voss is the place to go to. The town that is known for the Extreme sport festival knows how to take advantage of natural elements to create great experiences. In the winter Voss is a great place for downhill skiing, cross country skiing, ski touring and backcountry skiing. We have two ski resorts! Voss Resort and Myrkdalen. 
If you are lucky enough to experience true west coast, Norwegian, weather, with horizontal rain and strong wind, we can recommend visiting Vossabadet. Here you can take a dip into three different pools, find out who is the fastest in the waterslide, or get warm and cosy in the sauna. 
With two fjords, crystal clear rivers and many lakes Voss has several nice swimming spots for both big and small. Check out our outdoor swimming guide here.
 
<% totalFilter %> filter applicerade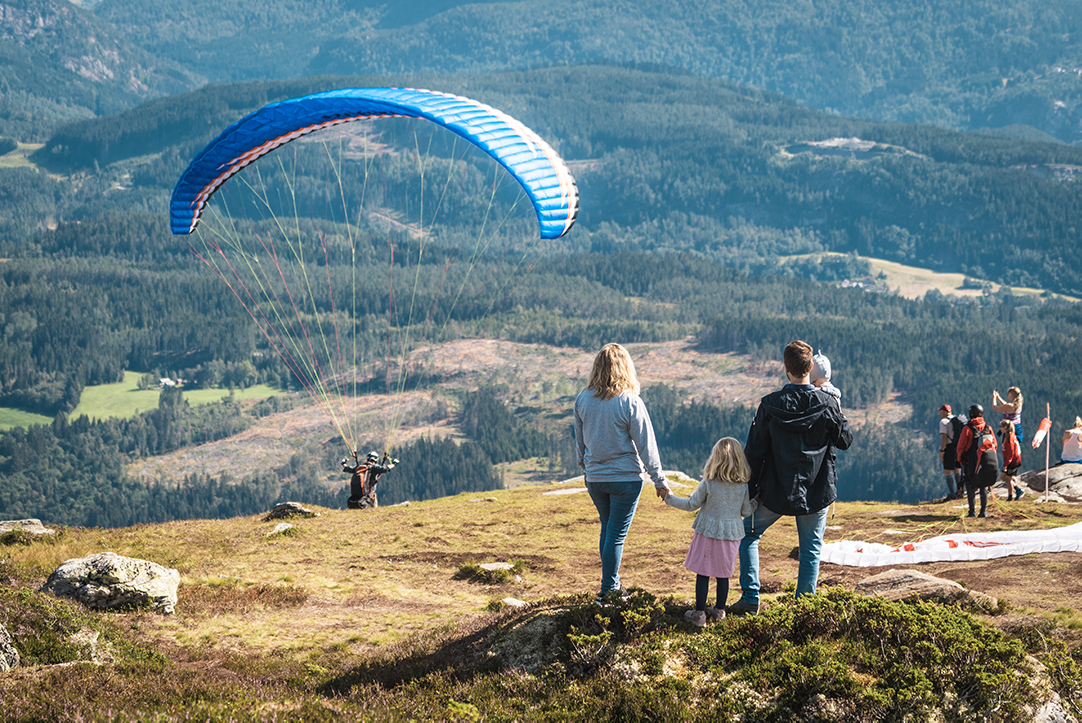 Foto: Hunnalvatn Media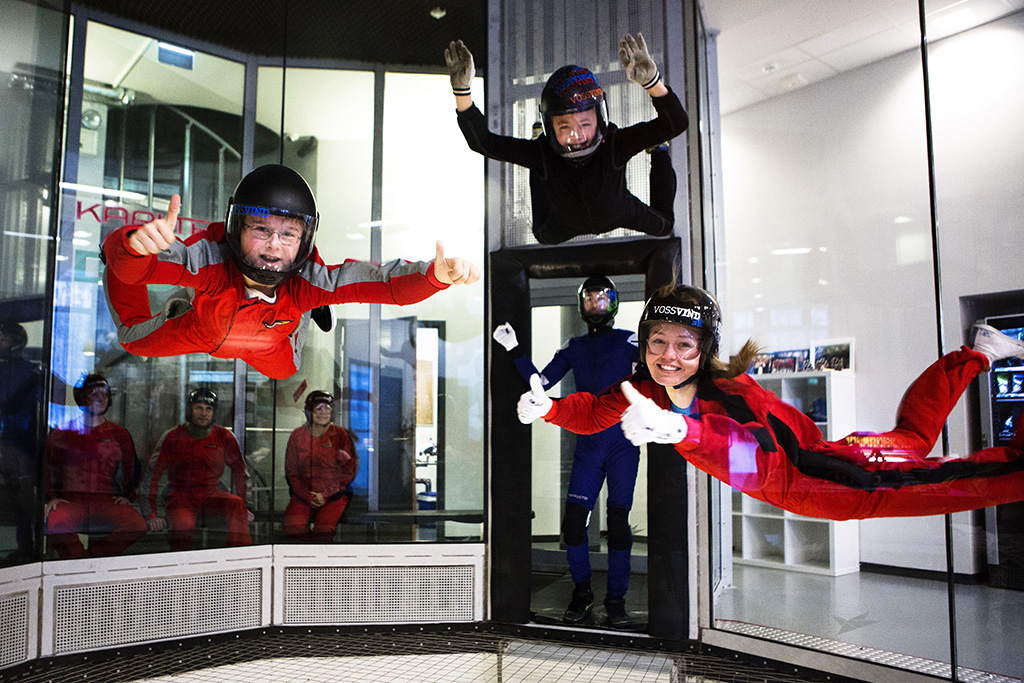 Foto: Andreas Roksvåg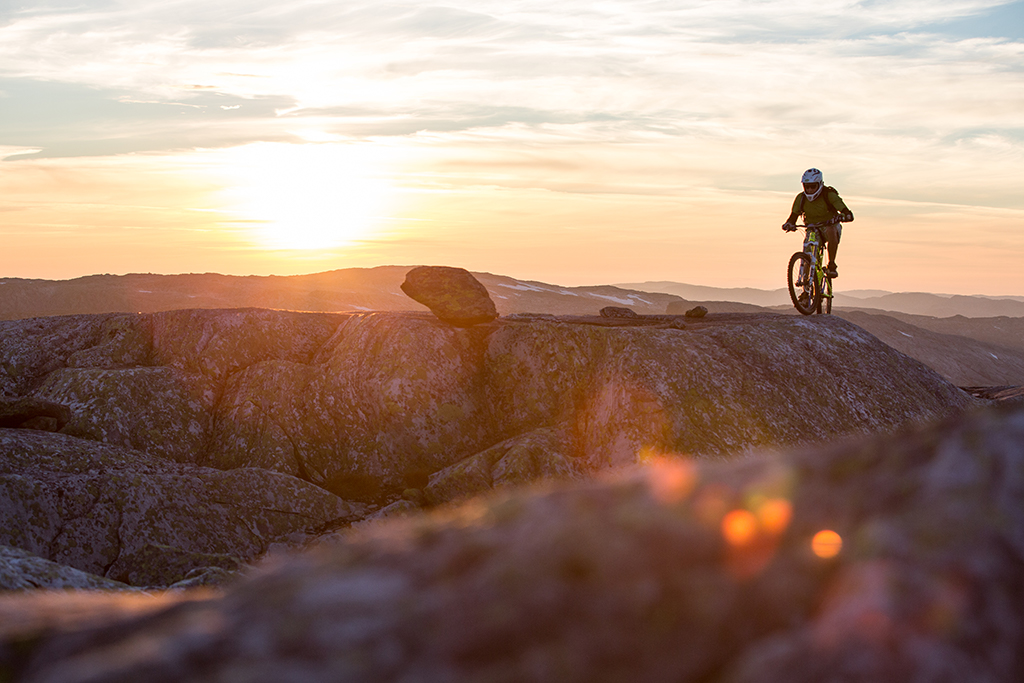 Voss from above
To get the best view of Voss you should get up in the air, and there are lots of ways to do so. The bravest can either tandem paraglide from mount Hangur or do a tandem-skydive jump and experience 40 seconds free falling at a speed of 200 kph. Skydiving and paragliding attached to an experienced person, is called tandem. 
We also haver Voss Vind, where you can fly like Superman in Norway's first vertical wind tunnel. Here you can get the feel of a skydive jump, whilst indoors in safe surroundings. 
If you just want to get a little bit above ground level, Voss Active's popular High Rope Park is a great option. Here you will find various courses that are fun and challenging for both children and adults. If you want to try zipline, the longest one is 150 metres and follows the river rapids.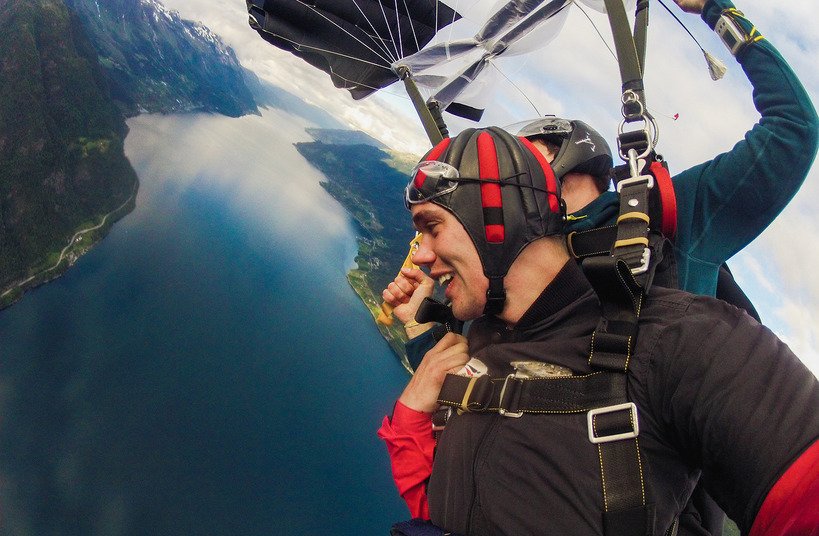 Water- and river sports
There is a broad spectre of water activities in Voss. We are surrounded by turquoise mountain rivers and idyllic lakes, and we have Vangsvatnet that stretches all the way from Bulken to the town centre of Voss.
You can try all kinds of activities such as rafting, family rafting, river kayaking, stand up paddling boards, canyoning, waterfall rappelling, or go fishing in a canoe. Rafting may be the most popular summer activity in Voss, and suits both experienced rafters and beginners. Here you will definitely get a fantastic experience on an international level!
It is also possible to take classes where you can learn sea kayaking or river kayaking.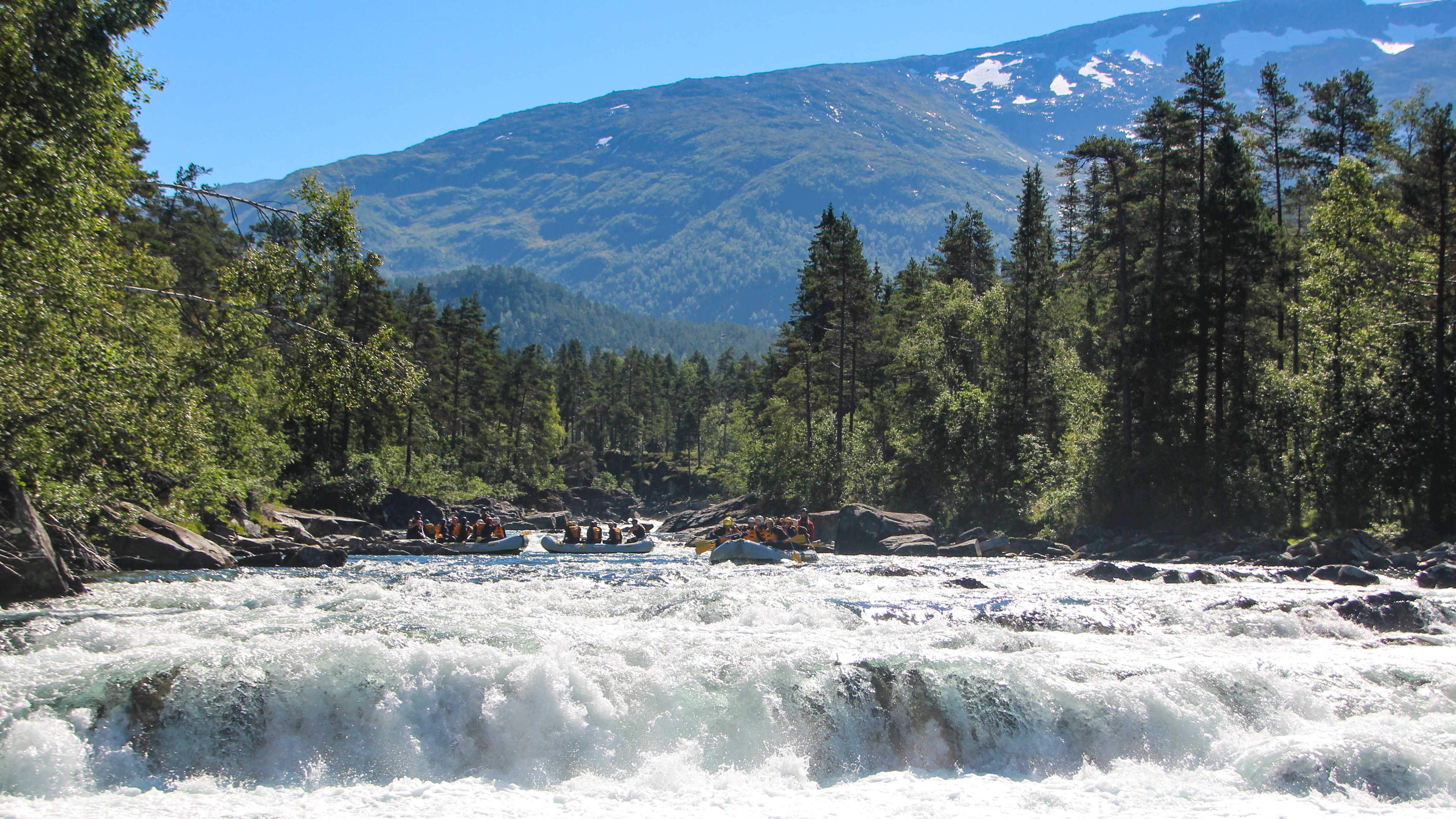 Biking in Voss
From the town centre of Voss you'll have access to a variety of bike trails both for mountain biking and road biking. Bike from mountain to fjord in spectacular nature, or bike to the waterfalls and idyllic lakes surrounding Voss. There are also several trails suited for families in the area. Visit Voss Tourist Information for bike rental, maps, and the best tips on where to bike! You can also combine Bike&Hike by Nærøyfjorden to get a truly magical experience. 
Read more about biking in Voss here.
Voss also has many trails and gravel roads, and the opportunities for mountain biking are almost endless; both Voss Resort and Myrkdalen facilitate mountain biking in the summer season. Take your bike in Voss Gondol and explore Mount Hangur on two wheels,or join a guided tour in Voss or Myrkdalen to find the hidden gems. 
Just next to Myrkdalen Hotel you will find an 850 square metre asphalt pump track. A pump track is a compact track made up of various formations, bumps and turns. You can go on the pump track with everything from a skateboard, a scooter, a tricycle, or a regular bike. Fun for people of all ages!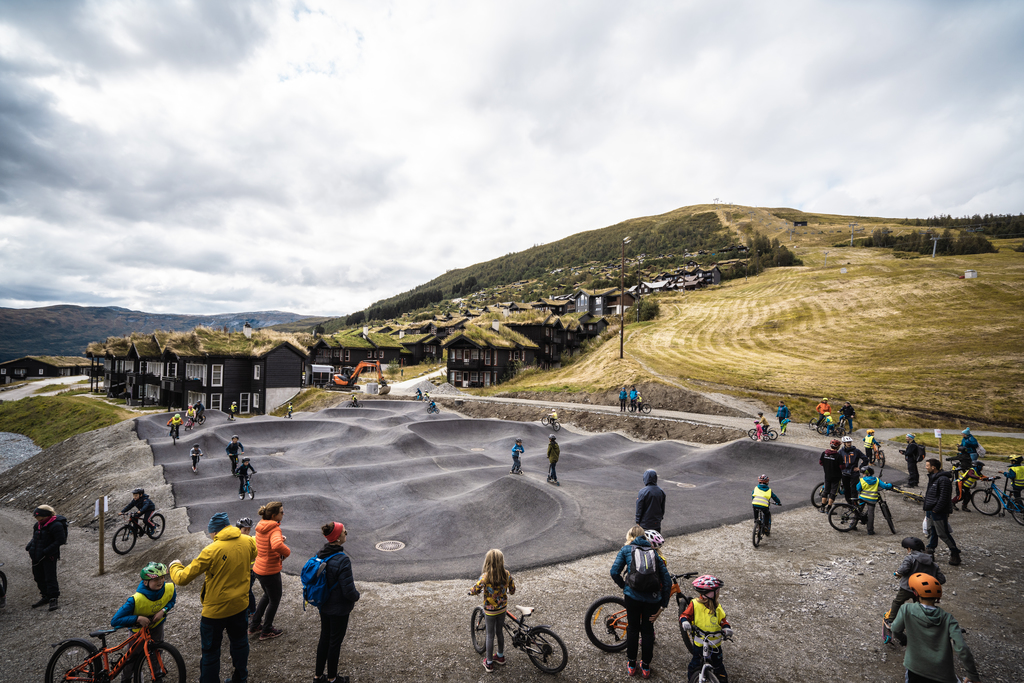 Voss – festivals
Throughout the year Voss is host to several festivals and events 
Vossa Jazz is one of the oldest jazz festivals in Norway and is always held the weekend of Palm Sunday.
Voss Cup is Norway's biggest football tournament for children and is held in June. 
Ekstremsportveko (the Extreme sport festival) starts the weekend after Voss Cup with extreme sport competitions and a music festival. They also host lots of try-it events and tasting sessions so that everyone can get a feel of the different sports. 
Osafestivalen is a folk music festival with long traditions that is held in October. 
There are also many other events held in Voss throughout the year. 
Accommodation
The three large hotels Scandic Voss, Fleischers Hotel and Park Hotel Vossevangen are all located in the town centre in short distance from the bus- and train station. There is also a large hotel and several cabins in Myrkdalen Fjellandsby, towards Vikafjellet. Here you will get ski in - ski out in the winter and the perfect starting point for various hikes, bike trails and fishing lakes in the summer. 
There are also several unique accommodation options both in and around the town centre. Store Ringheim for example, is a small boutique hotel with 15 unique rooms. At Voss Resort you can rent self-catered cabins with a modern standard, or go glamping in hammocks at the old Hangurstoppen restaurant. If you want to focus on the experiences you can have a social and comfortable stay at Voss Hostel just 800 metres from the town centre, or at Haugo utleige, 1,5 kilometres from the town centre.
On the outskirts of town you will find accommodation like Voss Lodge Rongastovo, Eenstunet, Staupstunet, Rongahuset BnB, Lilandtunet Gjestgiveri, Fennebu and Mjølfjell Mountain Lodge.
Camping: if you want to go camping you have Voss Camping in the town centre; caravan parking by the golf course; Flatlandsmo Camping - located 12 kilometres from the centre of Voss towards Hardanger; or Myrkdalen Camping in Myrkdalen. 
<% totalFilter %> filter applicerade